He Needs To Move Out, Now!
---
A new roommate has moved into my house.
It hasn't been going well.
First off, he wears my shoes.
On his entire body.
I do not like that.
First though, let me rewind.
The other day The Girl Child had a birthday party to attend at a farm-zoo. Yep, that's what people do around these parts, they have farm-zoo birthday parties in February when the temperature is 3 degrees.
Actually just kidding, I've never heard of anything like that until the invitation arrived in the mail.
In February.
Nevertheless it sounded like fun and we love the family who was throwing the party, so off we went!
Almost.
I went into the garage, did that thing where you use your feet to flip over and line up your shoes, stuck my foot in the first one that aligned, and felt two teeny tiny little hands (feet?) push my foot back out.
PUSH MY FOOT BACK OUT.
Naturally, I screamed.
Then out popped a teeny little head, a head attached to a tiny little body that went leaping from my shoe, onto the floor, and into the house.
INTO THE HO– USE.
Oh hell no.
Now you all know me, I'm afraid of most… alive things… but do you know what is worse than catching a mouse in your house?
Not catching the mouse in your house.
That thing had barely hit the floor before I was running after it. I had no plans other than "grab it and fling it outside."
Great plan right?
Except that I didn't catch it. 
I did however realize at some point that I was not in fact chasing a mouse, I was chasing a gerbil.
Where the hell did that come from?
Either way I did not catch the mouse-gerbil-rodent and it eventually disappeared.
I am not ok with this.
I am very much not ok with this.
At all.
At this point we were now going to be 30 minutes late to the party and I had no idea where the rodent have ventured off to, so I yelled for The Boy Child to bring me peanut butter and a knife and went about setting the traps that I use to Fort Knox the perimeter of my house when they plow the field surrounding us (therefore destroying a million critter habitats and force 8 million mice into homelessness, mice who are in no way, shape, or form, welcome in my home).
Unfortunately trying to set those cheap ass traps below freezing temperatures just caused most of them to break and I had to resort to guilt-riddenly set out the glue traps that I put in the corners of the garage to trap the spiders.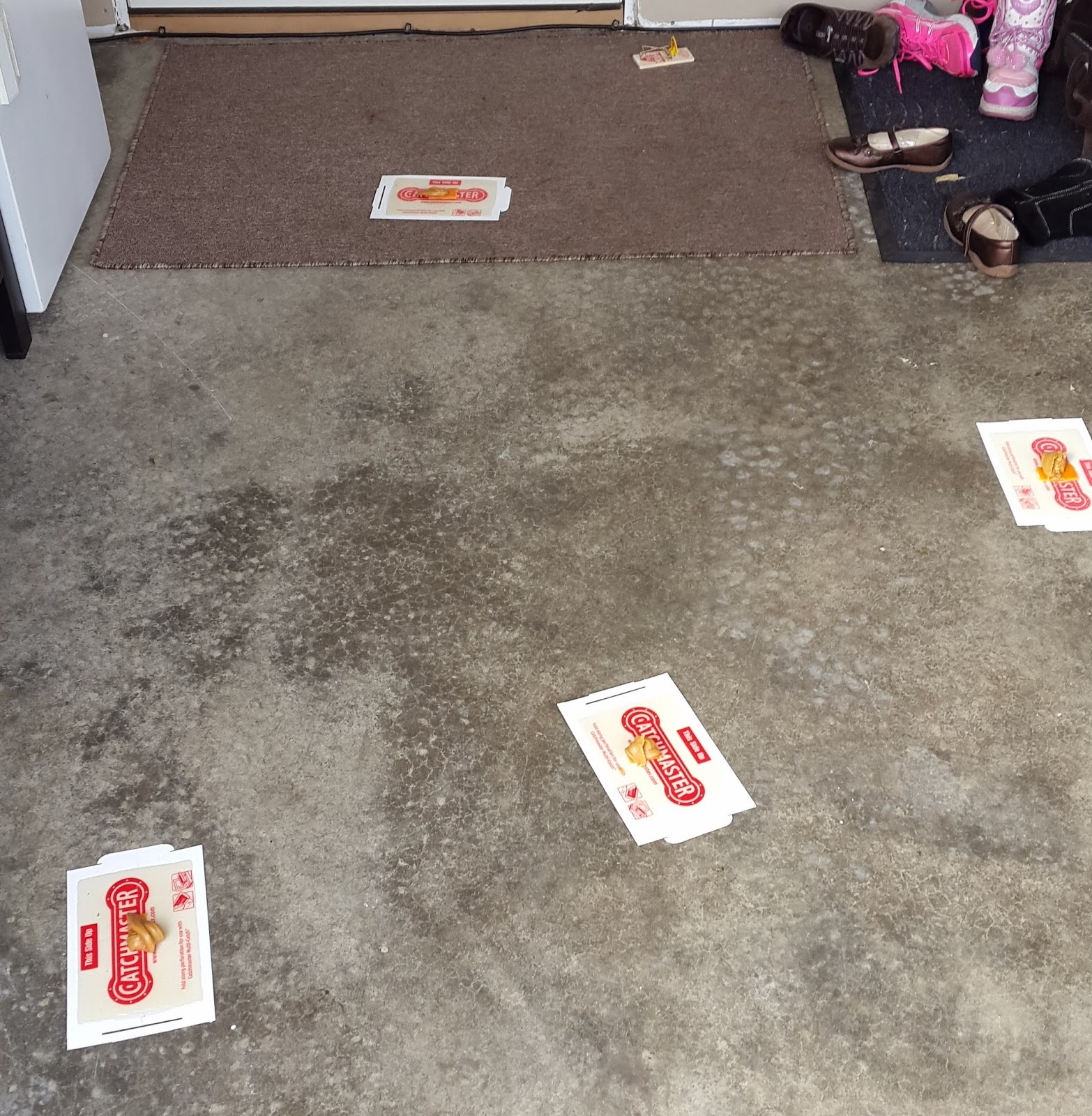 But I digress.
So I set the traps and off to the party we went.
The kids had a lot of fun. They made masks and had an "animal encounter."
By animal encounter I mean that The Girl Child touched a snake…
…while The Boy Child freaked out.
By "made masks" I mean that The Girl Child made a mask,
and The Boy Child "don't want help!"


They then partook in eating cake. By "eating cake" I mean that the children were presented with a very 2015 variety of birthday party options that included a Fenigold Organic birthday cake from the Organic bakery, a separate gluten and dairy free cake, gluten free cupcakes, and organic juice.
Basically that totally rocked for my kids.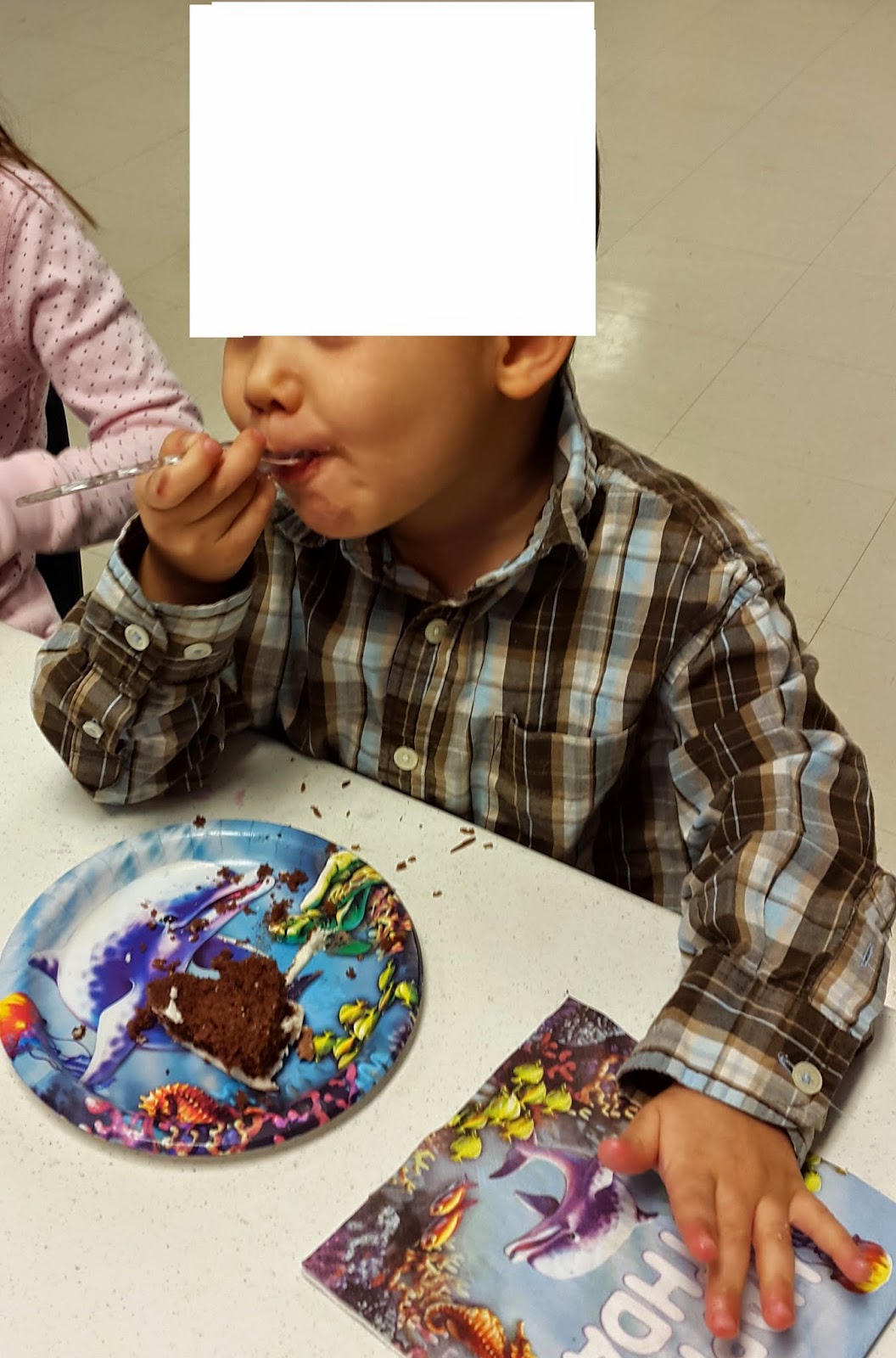 After that we walked around the farm-zoo…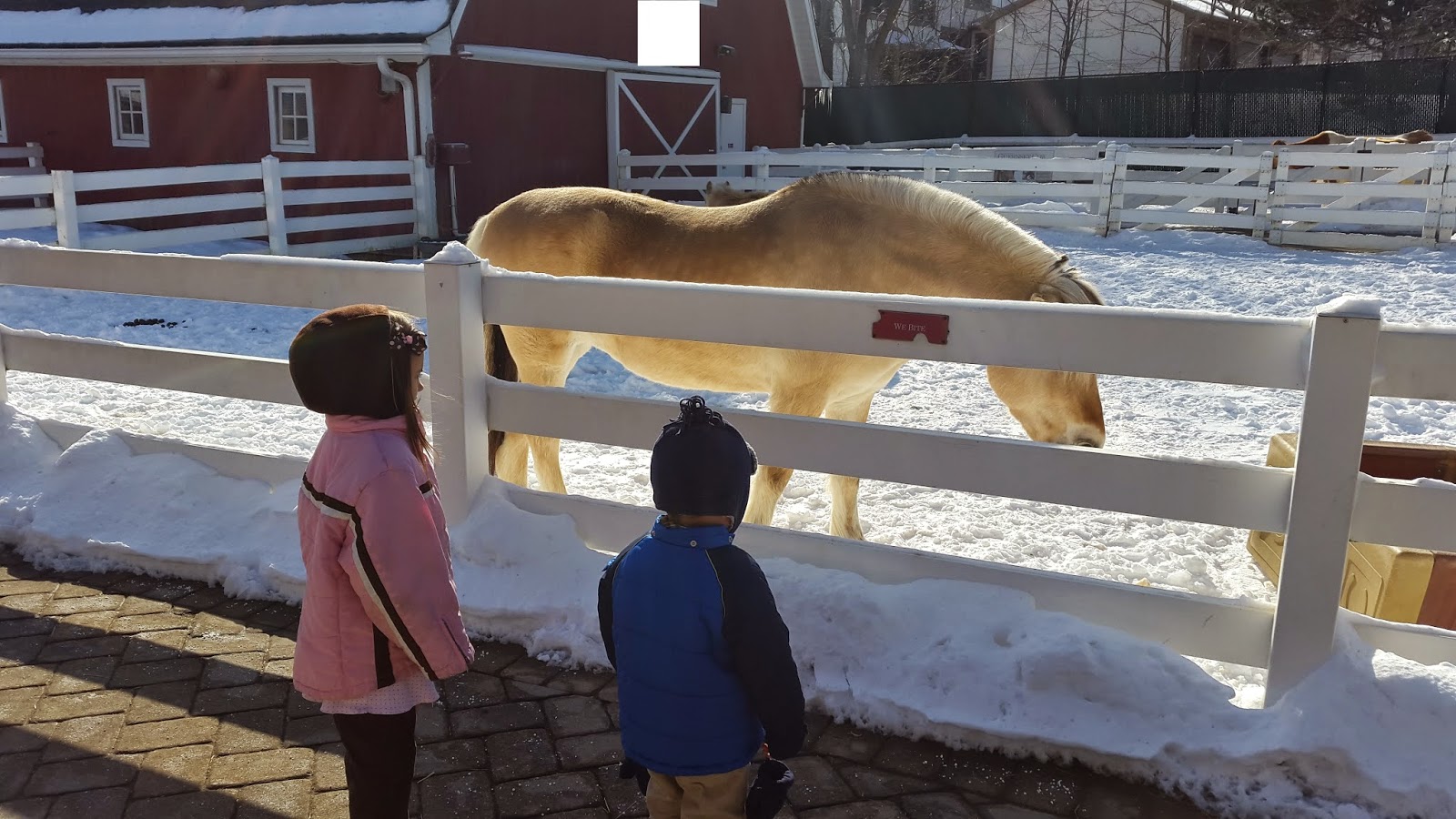 … and then ran to the car to thaw out our fingers. We all had a great time but now it was back to business.
There was a rodent extraction that needed to happen. 
I have to say, after the minefield of traps that I had set, I was fairly convinced that I would walk in and find him… resting. Of course there was that tiny part of me that thought "no way, nothing ever goes that easily for me," but the overwhelming majority of me was thinking "take that bitch!"
We arrived home and the kids and I got out of the car. I did the responsible thing and lead the way, therefore protecting my innocent children from what I had become convinced was Cujo the rodent.
I opened the door and …. no rodent. No rodent on the traps, no rodent in sight, no rodent.
Where the fuck is the rodent?
Not cool gerbil, not cool.
While I am inspecting said trap and trying to figure out what the hell happened, guess what I see?
A rodent.
A rodent running right towards me.
I will spare you the details but it may or may not have involved so much screaming that The Girl Child politely asked me to stop screaming so much because it was scaring her.
I will not confirm that though.
And then, just like that, the little bitch was gone again.
It's been two days now and I still haven't found it. I've been diligently checking the traps and none show any evidence that even the tiniest of rodent tongues has touched it, and believe me I would know because I check. Carefully.
I am starting to think that in the flurry of my screaming that it escaped through the open door, but really, could I be that lucky?
Never.
In the meantime my friends are having a grand old time teasing me.


There has been many a joke made that I'm turning into Cinderella with my house full of rodents who will whistle with me while I work. But hey, if those little critters want to help me clean, make me clothes and help me find prince charming, I would be willing to reevaluate his eviction. So far though I have not seen any evidence of him earning his keep and am actually quite convinced that he is probably licking my ears while I sleep, so he needs to go.
On top of that, every time I go downstairs The Boy Child says in a panic "take da knife and da peanut butter so it not get you!"
I think I may have mistakenly caused him to believe that a knife and peanut butter are some sort of rodent defense.
Oops.
Like I said though, it's been two days now and I still haven't found the damn thing.
I am not ok with this.
I don't like having to peek around the corner of the door frame before I walk into a room and having to shake all my clothes before I put them on.
He needs to go.
Game on bitch.