Let Your Soul Breathe
---
I recently met a guy, who on the surface, seemed great. Stable life, lived near me, common interests, great job, good looking, the whole package. Except for one thing. He complained. All the time.
Somehow every conversation that we had would ultimately morph into a conversation about how his ex wife ruined his life. If I mentioned my job, the conversation would turn to him asking why did he even bother to work, his ex wife was just going to steal his money anyways. If I mentioned anything about my house, it was how livid he was that he had lost his dream home. If I mentioned my kids, it was about how his ex wife had ruined his family. If I asked him how his day was, he would rattle off a laundry list of everything that had irritated him about his day. It didn't end there, he was also angry about my life. He didn't know virtually anything about my life except for the fact that my ex chose to leave and that he is not involved with my kids, but even that was a daily topic of his anger. There was no safe subject, anything that happened, that was not to the exact specifics of what he had in mind, ruined his day.
I finally had to tell him that I didn't think this was going to work out, and wow, was he unhappy. "This is what women do! They make you believe that you can have the American dream and then they STEAL it from you! They suck you dry and then they head for greener pastures!! Why can't I just have a happy life!? Is that too much to ask!!!" Ok, I'm totally thinking I dodged a bullet from that guy.
That man, was so wrapped up in anger at how his life had turned out, that he was sabotaging his chances to accept any happiness into his life. Not only was he walking through life with one fist in the air and an angry scowl on his face, he was trying to get me to trample all over the flowers along the path with him.
When anyone learns that my ex chose to abandon the family, besides shock and pity, usually one of the first emotions that I see flash across their faces is anger. Almost unanimously they say something to the effect of "you must be so angry!"
When I look at my life, I can honestly see why they would think that. My ex abused me for years. With every injustice against my body, he was also stealing away the precious parts of my soul. When my tattered remains weren't enough for him anymore, I watched as a string of other women were paraded in front of me. Reminding me that even when I had let him have every part of me, I still was not good enough. When all that was left of me was the remains of a shattered person, he ripped away what little security I had left in my life, by abandoning us and leaving us financially ruined.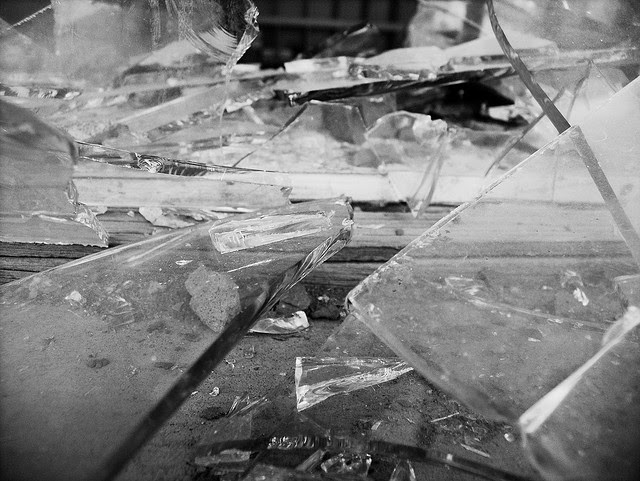 One night, shortly after my ex disappeared, I sat in my house, which was now in foreclosure. As I tucked my daughter into bed, she asked me if there would ever be a daddy that would want to love her. I went downstairs, hungry from the meals that I could not afford, and I sank onto the couch. I was exhausted to the core of my soul from another day of single motherhood, and I began to weep. I thought about the family that I didn't have. I thought about how I was never given the opportunity to be anything other than a complete mess. How I had lost the genetic lottery and had grown up in a family that viewed me as nothing more than a throw away kid. Mostly, I thought about how I had every right to be angry at the world.
In my post from a few days ago, "When Your Life Burns Down," I talked about letting the anger go. I wanted to bring the discussion back to anger, because I noticed in the hundreds of XOJane comments, that it is a reoccurring theme for a lot of people. Anger is a feeling that runs rampant in the survivor communities, because it is such a powerful feeling. Anger gives the holder a feeling of having some control in an otherwise uncomfortable situation.
Let's take a fight for example. When someone yells "I'm angry at you!" it puts that person in the position of being the attacker. Whomever is receiving that message is put on the offense. Anger gives you the feeling of being in control of a situation. Most times, anger comes from the feeling of being wronged. Someone has wronged you, and you feel angry. Unfortunately, most fail to realize that anger is a secondary emotion that is conjured up as a defensive mechanism. It is easier to be angry than to admit that you are hurt. When you feel wronged, you inevitably feel vulnerable. No one wants to go into a confrontation feeling vulnerable. If you already feel as though your feelings were not taken into consideration, the last thing you want is to put more of your feelings out there and risk being hurt again. So you feel angry. But what happens when you allow anger to take over is that your true feelings are lost. When they are lost, they cannot be dealt with.
So this guy walks around projecting anger out all over his life. Every situation makes him angry. That in itself is really sad, because until he deals with the underlying emotions that have caused him to be angry, he is going to feel as though he lives in a very angry world. His wall of anger will prevent anyone from being able to see any of the good parts of him.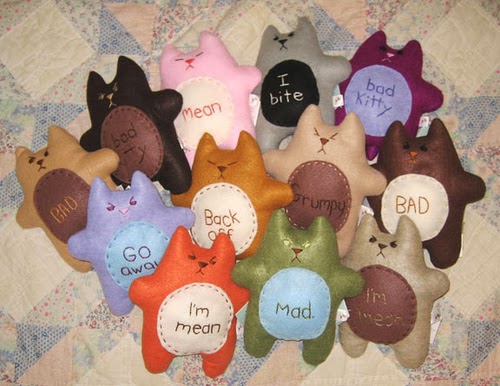 So how do you avoid becoming him? You let it go. I know, sounds crazy, right? Just let it go? But how does one do that? How does one decide that they are not going to be angry? It has to be a conscious choice. When you consistently make a conscious choice, it becomes a habit. A habit is a choice that is made so often, that it is very difficult to choose something else, and it naturally becomes your default.
And yet again, how do you chose to not be angry? You force yourself to dig deeper, to look under the anger, and allow yourself to feel the things that hurt you. It's not easy, in fact, I'll admit, it downright sucks. The anger protects you from the feelings that hurt you, but how else will you deal with them, if you cover them up with anger and shove them away?
That night after my ex left, as I sat on the couch feeling angry at the world, I dug deeper. I was hurt. It hurt. I felt worthless. I felt like no one could see the good in me. I wondered if I had any good in me. I grieved for my children, and for the loss of what should have been. My heart broke for all that I had lost. I was upset with myself for making choices that had led me to where I had landed. I was disappointed in my ex for failing us. I felt insignificant to a system that should have protected me. I was scared at what might become of us. Angry, yes, there were parts of me that were still angry, but I was allowing myself to feel the emotions that keep us human. I refuse to allow any residual anger I have to suffocate out my happiness. I refuse to allow my past to continue to control my future.
These days, I'm not angry anymore. I let it go. I have been wronged, no doubt. I have been failed by many, and I have landed in an uncomfortable spot because of things that I chose, and things that were forced upon me. but I'm working on it. I'm digging through the anger, and it's not at the surface. It's not my default feeling anymore, and I'm proud of that. There is room for happiness, there is room for love. There are days that I cry and there are days that I feel nothing but broken, but what I am not, is suffocated by anger. My soul can breathe.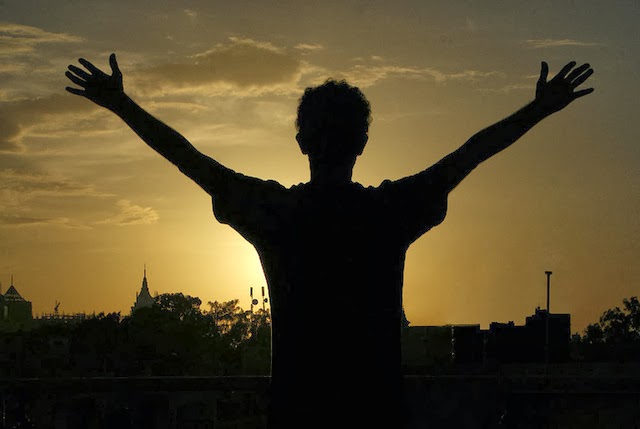 I said good-bye to the angry guy. I'm sad for him, for he is missing out on all the best pieces of his life because he can't see past his anger. There is no room for him to be happy, there is no room for him to be loved, he stands no chance at joy. That, above all, is the greatest tragedy that he has suffered.
So I challenge you, all of my favorite readers, to not be angry today. Dig deeper, cry if you need, but find those little wounded pieces of your soul, and pull them up to the surface where they can breathe. Suffocation kills even the most basic of organisms. Do not let anger be another tragedy in your life.
You are worth so much more than a life of anger.
Let your soul breathe.

Photo Credit Broken Glass: http://www.flickr.com/photos/autowitch/
Photo Credit Angry Dolls: http://www.flickr.com/photos/merwing/
Photo Credit Shadow Person: http://www.flickr.com/photos/kalyan02/