I May Be A Little Bit More Devious Than I Originally Let On…
---
I talk on here a lot about how awful my ex was, what a horrible person, and terrible husband he was, but with the exception of the post where 
I talked about the time I actually hit my husband,
I don't often talk about the times when I was mean to him.
In an effort to not falsely portray myself as the constant victim, I might as well tell you about a few of the times when I myself was a little bit evil.
Like the time I found his Facebook account up on the computer and logged on. I had known for quite some time that he was cheating on me, but I didn't know with who or what the details were, I just knew that he was and come hell or high water he wasn't about to admit it. The guy wasn't the brightest crayon in the box, but I'll give him credit, he covered his tracks well.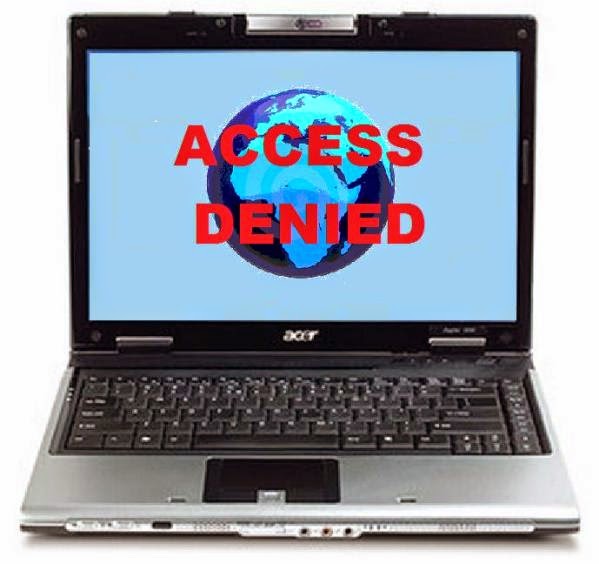 One day I got on the computer and for the first time ever found his Facebook account (the account he swore he didn't have) up on the screen. Normally all his accounts were locked down tighter than the white house, but today was my lucky day.
I'm not typically a sneaky person, but hey, if the opportunity presents itself….
I took a look around his page, the "friends" that he had, and eventually made my way into his private messages, where all hell broke loose.
He had women all over the place. Pictures were being exchanged, phone calls were apparently being had, and from what I could gather, "dates" had been executed.
Here's the funny thing though, according to his little Facebook life, I didn't exist. Neither did his kids, his job, or pretty much any of the last ten years. Also interesting, none of the girls existed outside of each other, but get this, they were all married.
Yep, he was cheating on me with multiple other women, who did not know about each other, and their husbands did not know about him.
I can't even imagine what my face must have looked like as I was reading through those messages. Well, clearly that was going to be way to much work for me to filter through and resolve, so I did the most reasonable thing that I could think of doing;
I "helped" him break up with them.
Collectively.
Via a Facebook group message with all the women cc'd in together.
He wasn't there obviously, but I "helped" him type up a little message for his girlfriends. You know, speaking for him of course, "he" wrote "it is just becoming too much for me, trying to keep everyone straight. I wanted to clear the air and let you girls know about each other in case you need support. I thought the player lifestyle might clear some things up for me, but I finally came to realize that even having sex with a different woman each night, it is never going to be enough because what I really need, is a man."
"He" then did the responsible thing and urged them all to get tested.
After that I promptly changed his default email, changed his password, and shut down his account. He never did confront me about it, because remember, HE WASN'T CHEATING.
That probably wasn't the best idea seeing how after that, it drove him to craigslist to find his women….
But I digress.
Sometimes my evil little plans took a little more effort. At the height of his drug addiction he would pass out cold for hours in random places. In fact one night when my son was a newborn, I got up around 3am to get something from the kitchen. When I walked downstairs I found him in the living room, face down, and sprawled out on the floor exactly like one of those chalk body outlines that the police draw around a dead body in murder investigations. He looked dead.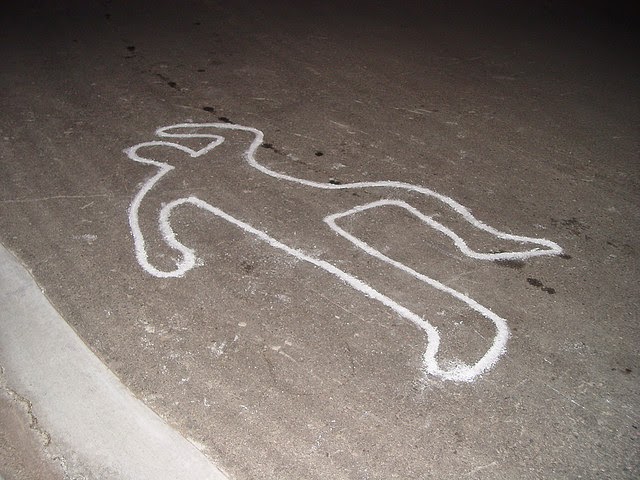 I stood there for a minute; first for a second while my heartbeat returned to normal and then for another few seconds while I internally scolded myself for feeling a tiny bit of joy trying to creep up inside of me.
Eventually I walked over and sort of nudged him with my foot. He didn't move. Was he breathing? I rolled his body over, narrowly avoiding the disgusting pool of drool on the floor, and…..nothing.
I seriously could not tell if he was alive or not. Finally I reached down and checked his carotid artery for a pulse.
Yup, still alive.
Because I am not inherently evil I tried to figure out if I should call 911 or just let him be. I know that might sound crazy to anyone who is not used to living with an addict, but overdosing and heavily sleeping often times do look very similar and at the same time look distinctly different; this wasn't the first time I had seen this happen.
After I decided that he was in fact not overdosing, I was just pissed. Here I was, up all night with our newborn, and he was sleeping off the money he had blown for a good time.
Well if you're going to lay in the middle of my floor where I have to step over you to take care of your children, at least don't make me look at your nasty drooly face.
He looked disheveled, dirty, and just plain gross. So I, being the sweet wife that I am, decided to spruce him up a bit. I painted his nails, cut his hair, waxed his eyebrows, and just so that no one would mistake him for a woman, I drew him a mustache with a permanent maker.
The best part was that he didn't notice for THREE days. THREE DAYS PEOPLE.
No wonder he looked so gross, clearly he was not utilizing the luxury that was our bathroom mirror and from the smell of him, he wasn't utilizing our shower either.
Even better than those two plans though, were the times that required no planning or effort whatsoever.


My ex had false teeth. Years of drug use had crumbled them right out of his mouth and so at the age of 31 he got dentures. Well…he sort of got dentures. Thousands of dollars later he never went back for the final fitting and so what he had was a temporary retainer with plastic teeth glued on.
Plastic retainer teeth that he would take out after stumbling into our house, high as a kite, before he passed out somewhere; plastic retainer teeth that were just calling my name…..to hide them.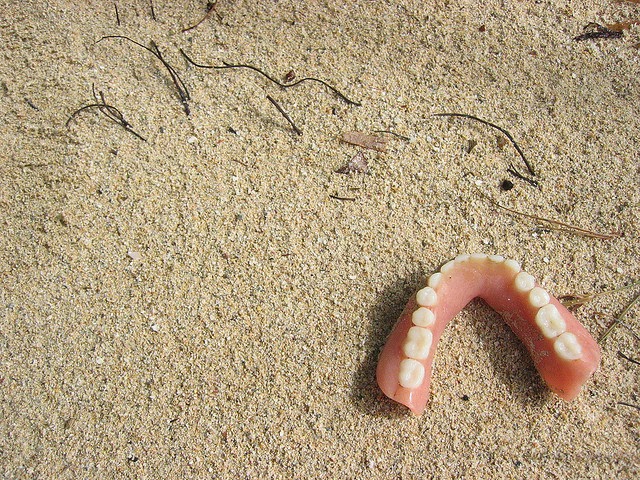 I mean come on! Your abusive husband is passed out cold, high as a kite on drugs, bought with money that your family needed; money that he spent while you sat home with his kids recovering from being raped. The man was lucky that all I did was hide his teeth.
90% of the time he didn't know that I had hidden them and he wasn't about to ask me where they were lest let on that he had been so trashed the night before (like he really thought I wasn't going to notice), so he wouldn't ask me at all. I would just watch him tear the house apart for the next several hours while he tried to retrace the previous nights (wobbly) steps.
A few times he would accuse me, hissing through his gums "Eden! Where are my teeth! I know you took them!"
Come on….it was a little funny. How many girls in their twenties get accused of hiding their husband's teeth?
Not many that aren't living in a mansion….
So there you have it people, my ex was a horrible, awful, terrible person, but I might just have a little evil streak in me as well.