I Don't Always Fight In Ikea, Except For When I Do.
---
She came looking for a fight, so she got one.
A few weeks ago I found myself standing in a tile shop, searching for tile to be used in our new kitchen back splash. We hadn't yet closed on the house, but once we did, The Guy and I were going to try to bang out a few projects before we moved in. And trust me, when I say that we were READY. TO. MOVE. IN.
It had been a long six months…
I'm wandering around, sending pictures to my husband of the ugliest tile I can possibly find, just to ya know, scare him a little, so that when I found something I really did like, I would have already set the bar so low that he would love whatever "not weird" tile I had just stumbled across, and agree we should get it.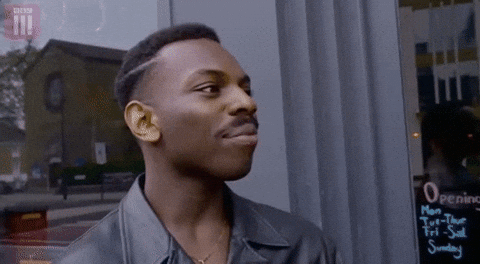 But while in the process, I kept noticing that the prices on even the most basic of tile were significantly higher than those of places like Home Depot and Lowe's. Yet before I could really ponder that realization, a sales guy approached me and asked what I was looking for. "Just plain white subway tile" I tell him.
"Oh!!!! Well then you have come to the right place!!!" he beams. "We have three FULL aisles of EXACTLY what you are looking for!" he shouted at me with a little more enthusiasm than I am typically comfortable with.
After looking around to see if anyone else felt extremely uncomfortable, I cut right to the chase and asked "why is your tile so much more expensive than the other stores I've looked at?"
Sorry, transitional small talk isn't really my thing…
Sales dude, looking offended, surprisingly doesn't miss a beat before he responds firmly "because our tile, is a better quality."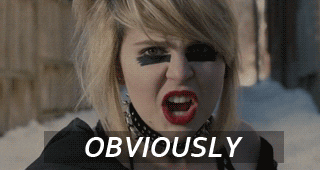 Now I would tend to agree, to a certain point. The white tile at Home Depot, looked a bit beige, and the white tile here, looked white. So I can see that the paint or whatever they use to color tile, might be a bit better, but was it worth five times the price?
I doubted it, but why not find out?
"Oh…" I said innocently, as if I was thinking it over. "So… does cheaper tile fall off the walls sooner?"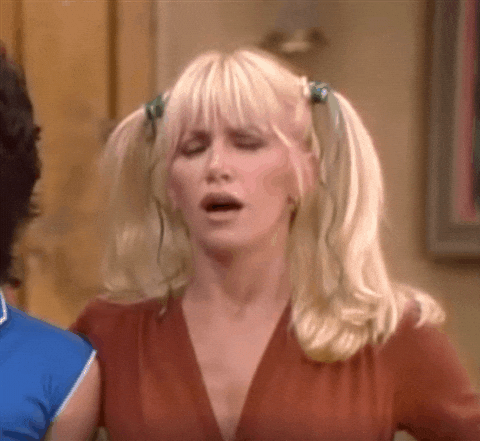 I kid you not, he legit stared at me for a full minute while trying to decide if I was actually an idiot (I am, but I was also going somewhere with this), before jumping right back into his sales dude persona.

"Ah ha ha" he said in a forced laugh. "You got me there! But really, our tile IS better, because it is THICKER."
"Will I notice that when I walk on my walls?" I questioned.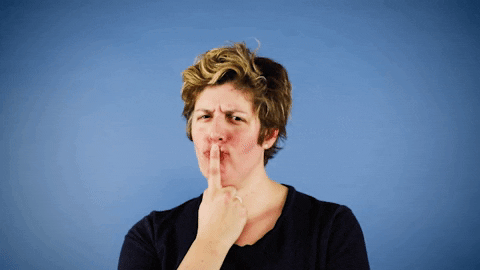 Again, he stood there for a full minute before uttering "uh… well… our tile is also better, because… it's on sale".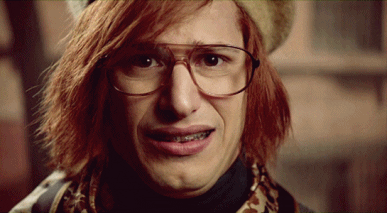 Sale? I like a good sale.
"On sale?" I asked, this time as a real question. "I didn't see any signs for a sale."
"I'm creating a sale right now" he sputtered.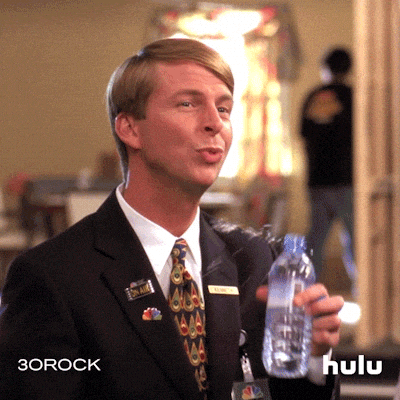 Ok, fine, you win, show me all three aisles.
I then proceeded to buy a bunch of suddenly-on-sale tile, and left feeling a little bit proud of myself. Which is the exact opposite of how I felt when I left Ikea a few weeks ago.
I just wanted to buy a few curtain rods at Ikea…
It was a Sunday morning, and The Guy and I had set out to take the kids to see Santa. But when we got there, the line was already two hours long, so we put our name on the waiting list, signed up for a text message alert, and headed to the Ikea across the street.
Have you ever told your kids that you were going to do something fun, and then at the last minute surprised them with "Kidding! We are shopping first!"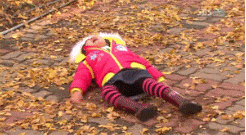 It did not go over well.
Thankfully Ikea houses Small Land drop off daycare, where we shed ourselves of the middle Boy Child, and then went off to buy a shit ton of curtain rods for the new house. And while we are discussing this, have you ever tried to buy a shit ton of curtain rods at Ikea?
For those of you who haven't, allow me to present your choices:
A. You can carry them all, which is wonderful when they are 8 feet long, and all the aisles are designed in a labyrinth pattern. Have you ever gone jousting before?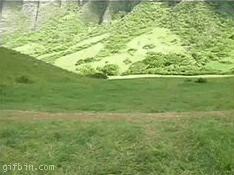 I have, in Ikea.
        B. You can try to put them in a shopping cart. You know, one of those Ikea carts where all four wheels have the ability to move in different directions. Super fun, considering the holes in the basket are much bigger than the curtain rods that are now sticking out six feet in every direction while you attempt to escape the labyrinth.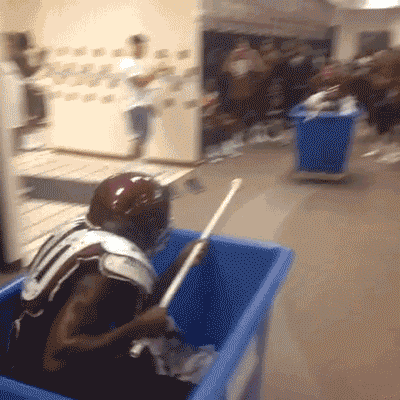 C. You can lay the rods on a flatbed cart and watch them roll off the side, onto the floor. Repeatedly.
D. You can give up, wish your husband good luck, and tell him you will retrieve the child you've paused over at Small Land, and meet him at the register.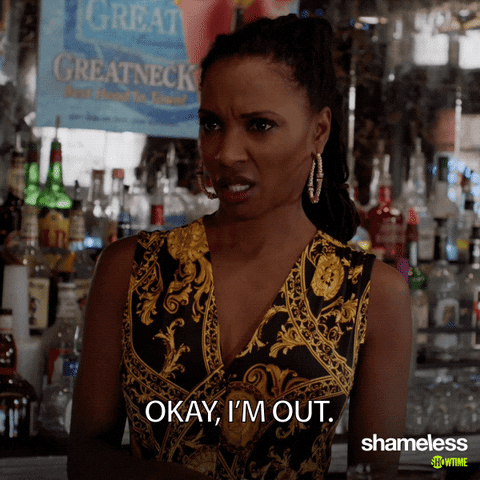 I had the pleasure of choosing every single one of those options, before settling on a final option that I am not willing to disclose. However, at some point I did find myself picking up a child from Small Land, and making my way to the register where my husband was buying curtain rods that I may or may not have helped get there.
Now it's here that I feel I need to paint you a visual… but I'm not a painter so you are all getting this amazing sketch instead.
What we have here, in the right hand corner, is Small Land, and to the left, the registers. Between them is the front door of Ikea, and also the place where the Ikea employees bring the carts in to cross the lobby and go into the cart corral. Right in the middle of that — still between Small Land and the registers — is a huge "room display" where Ikea has actually built an entire room to give someone an idea of what their house could look like if they bought all eighteen hundred items displayed in the room.
Hopefully this is making sense, because it's important.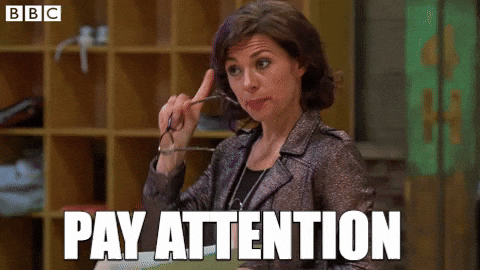 After retrieving The Boy Child, I found myself walking across the lobby to the registers. I'm behind the room display, holding The Boy Child's hand, and pushing The Littlest in the stroller.
Then, when I reach the end of the display, we all nearly get run over by 963 shopping carts.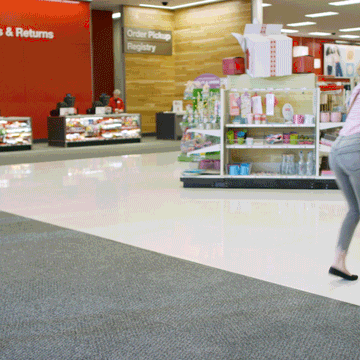 OK maybe not that many, but enough that I saw my life flash before my eyes.
I jumped backwards, stroller and all, and yanked The Boy Child with me, right as the Ikea employee pushing the carts yells "STOP!" to alert me of the danger.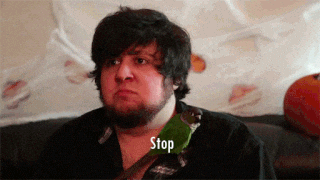 I apologize to him, he nods to me, and then before I can even contemplate what a stupid set up the store has, and how the employee should have anticipated that someone could not see him coming, and also that I should have anticipated someone coming around the corner, and even still, wonder how anyone has not been run over before and sued IKEA for 18 million dollars, there is a woman in my face, screaming.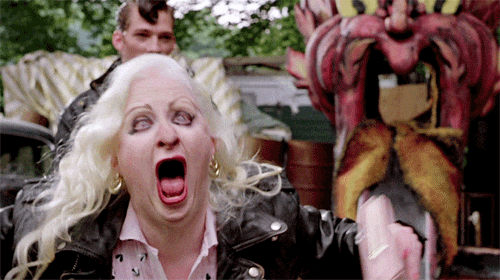 "Really? REALLY!? This is how you watch your children?" she yells at me. "What is wrong with you!!!!"
I'm stunned. Not only am I still recovering all of my brain function after a near death experience in Ikea, but now there is a woman screaming at me for… what? My parenting skills? Because while holding my child's hand and walking through a poorly designed floor plan, an employee almost ran over my kid with a shopping cart?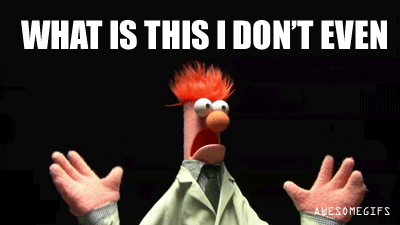 There are a lot of times that people can rightfully throw me a side eye for letting my children bounce down an aisle and touch everything, but this was not one of them.
Standing there, still in shock, the crazy psycho screaming lady moves forward until she is about four inches from my face, and says it again. And I'm not even sure why, but I let go of the stroller and step back just enough for her to now step between me and my baby, to yell at me some more. "You could have had that poor employee-boy fired if he had run over your kid!" she spews in my face. "WHAT IS WRONG WITH YOU?"
Well okay then…
And sadly, instead of any number of things that I could have said or done in that moment, what comes out of my mouth is half entwined with anger, and half learned in my domestic violence past; if you want to protect your kids, you had better get bigger and badder, immediately.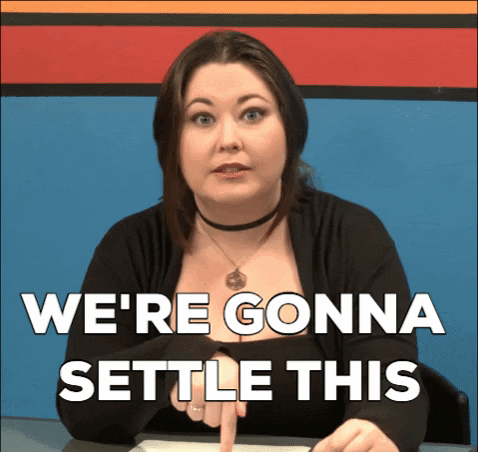 (Enter caveat: that was my domestic violence situation, and not at all solid DV advice. Please do not endanger yourselves or your children by fighting back, unless you know your abuser, your situation, and what you need to do for your survival.)
Without even flinching, I lean so close to this woman that I could have kissed her, and said very loudly, "WOW. WHAT. A. BITCH."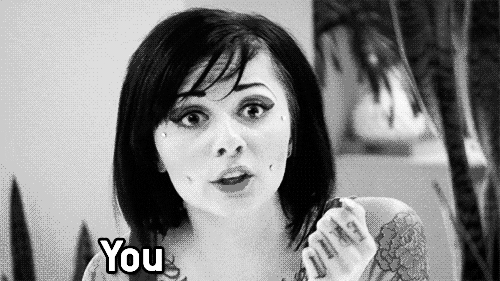 She leans back.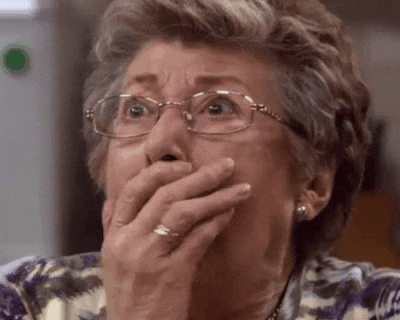 So I take the opportunity to make sure she heard me, and say even louder, "A HUGE bitch! I apologized, what more do you want me to do, BITCH!?"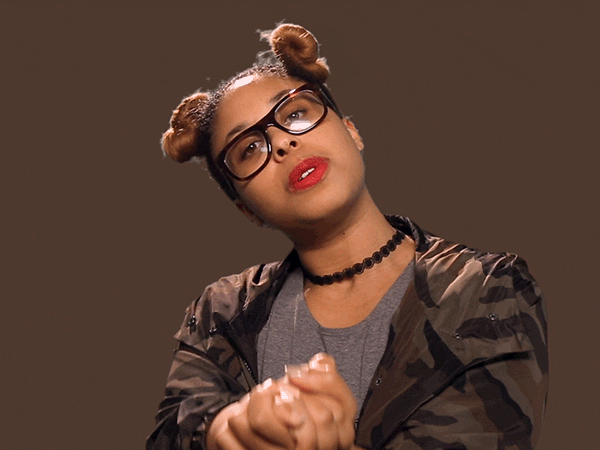 Now she is standing there in shock, and people are actually watching.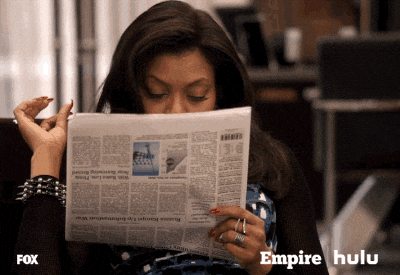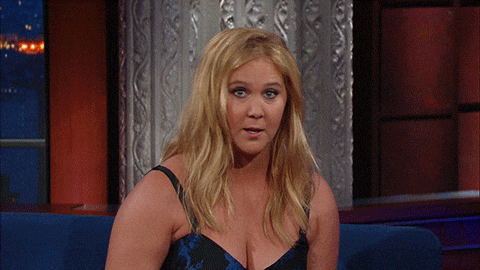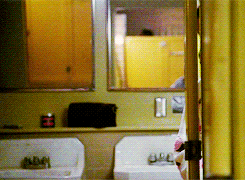 Looking around, she finally looks back to me and says "I'm a bitch!? You are a BITCH!!!"
To which I reply "Oh, I definitely am, but at least I'm not also hideous like you."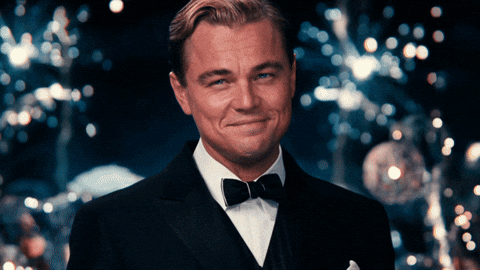 The woman then did what I can only describe as "yelp," and then RAN away, while I yelled after her "and you're stupid!" because… I have no idea why. It was like my attempt to make sure that the bear I had just scared away wouldn't rear around and come back.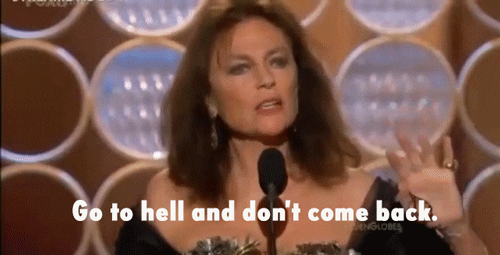 I then ran to my husband in line at the registers, begged him for the car keys, and hid under the dashboard of the car while I waited for him to checkout; certain I was about to be arrested for something.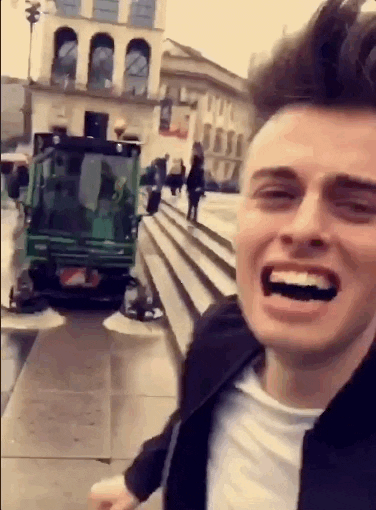 When he got to the car, the kids couldn't wait to tell him all about "mommy fighting in Ikea." We then we went to see Santa, even though the kids were terrified that he would recognize me as someone on the naughty list.
So… parenting… I'm killing it.
But I probably am on the naughty list because I am a horrible, horrible person, who called another woman ugly, which goes against EVERYTHING I believe in when it comes to female empowerment and self acceptance. And I set a terrible example for my children. And now I can probably never go to Ikea again.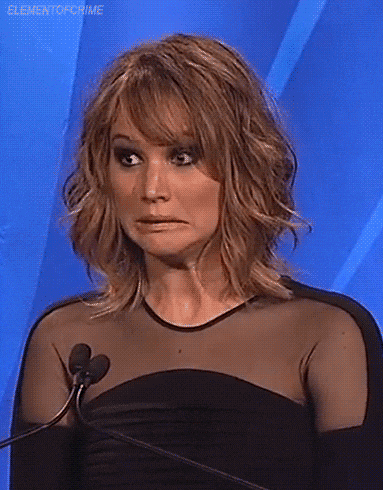 So lady, if you are reading this, I apologize. You are not hideous. I honestly don't even know what you look like because it all happened so fast. However, I unfortunately can't apologize for calling you stupid, because it's not my fault if the truth hurts.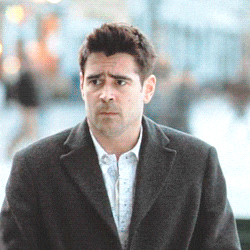 So anyway, I'm probably going to hell. Anyone else going? Want to share a condo?
Also, if anyone is going to Ikea, would you mind picking me up a smurflubberguston? I'm a little busy explaining to my kids why you don't threaten a mother with her children.
Girl, hold my earrings.