Things That Make You Ask "Why?" Part 4
---
This week in "things that make you ask why," courtesy of my cell phone, I bring you;
Why would anyone my size want to wear this?? Mr. Attorney Man, are you reading this? Can I wear this next time we go to court? I want to look like the chick from "Legally Blond." It even has a matching purse thingy…. Tempting, veeeeerrrrry tempting.
Why do all these chocolate rabbits look surprised?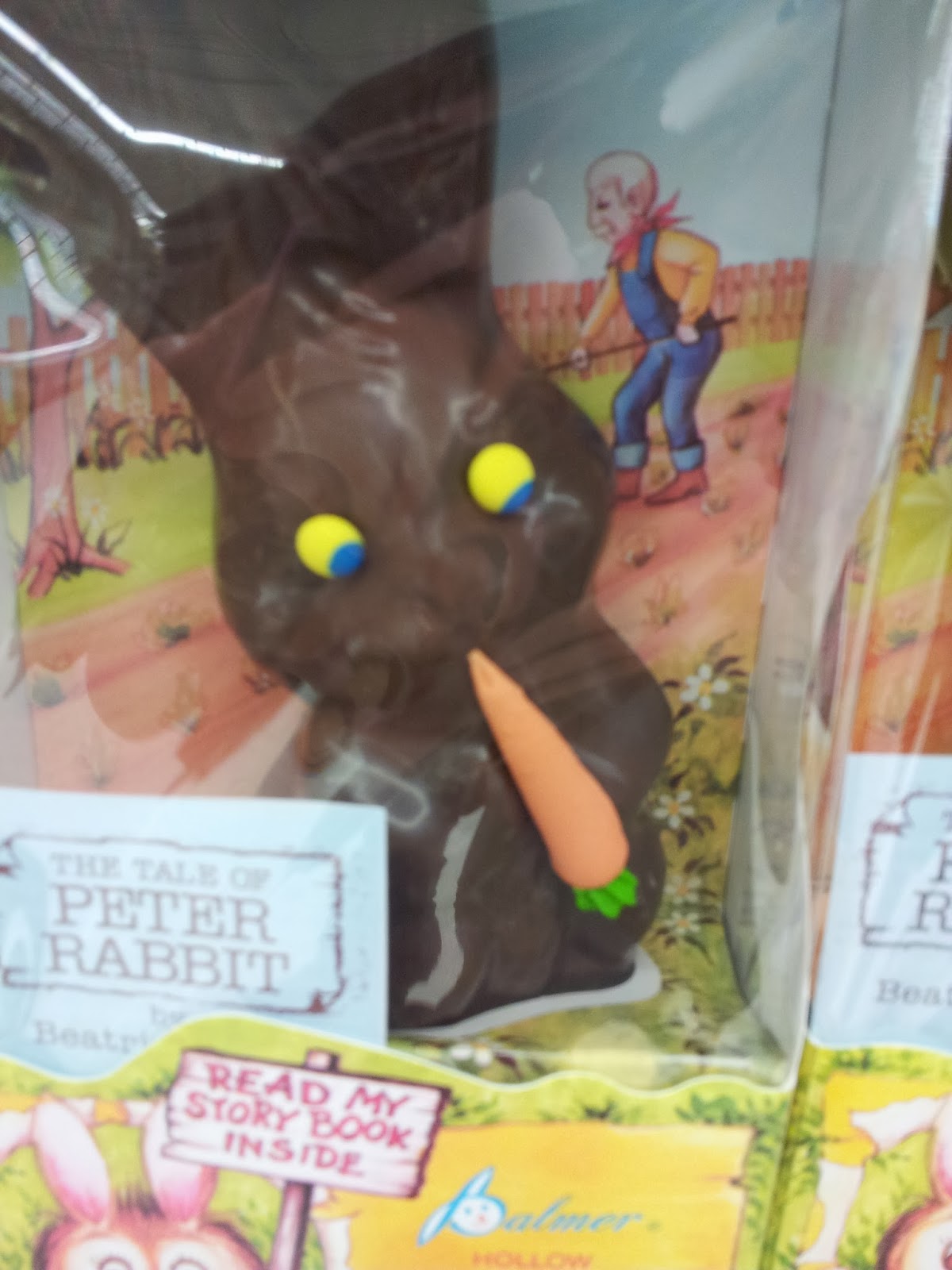 "Ooooo, a carrot!"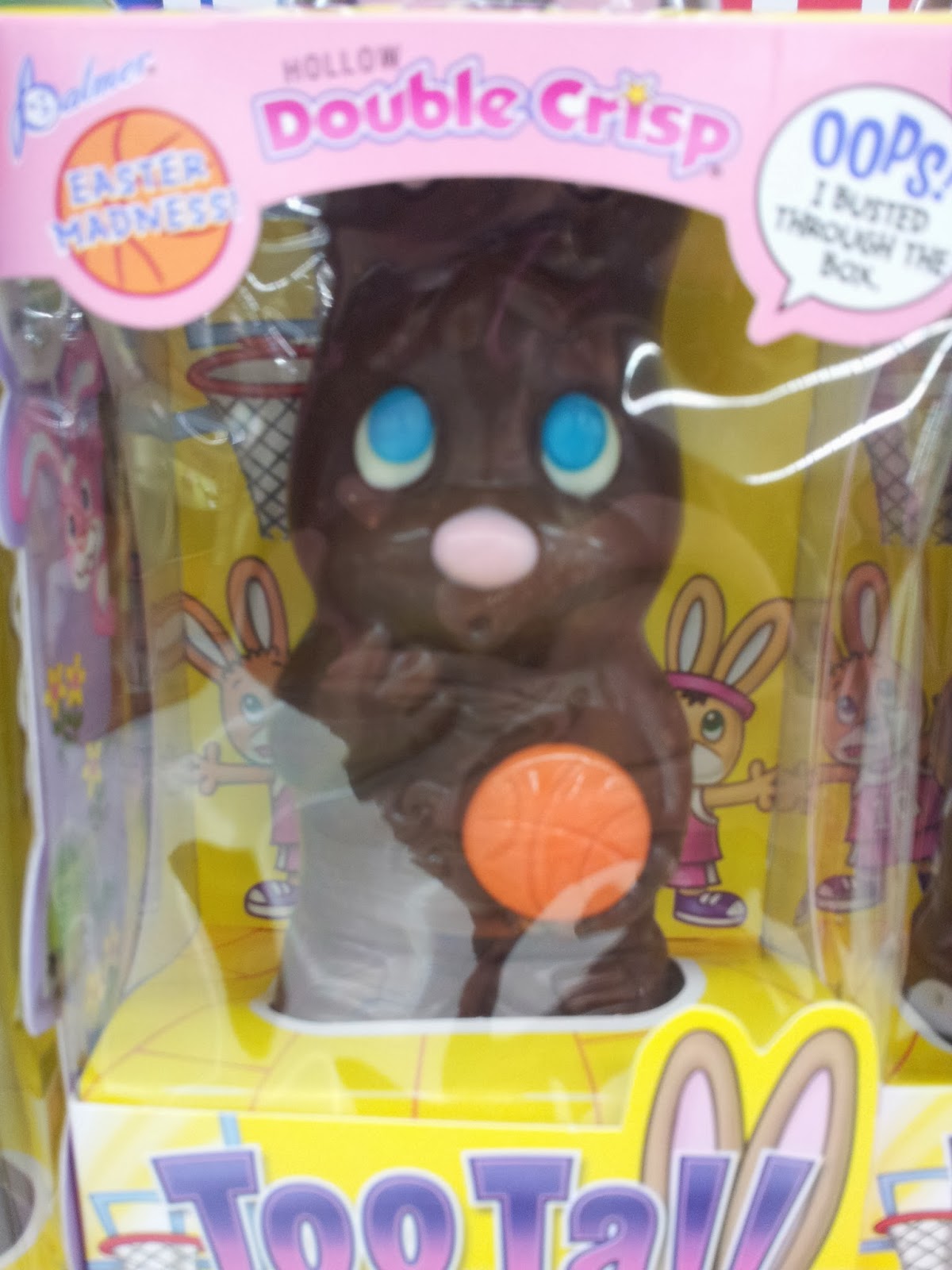 "Ooooo, I can't remember what I was going to say!"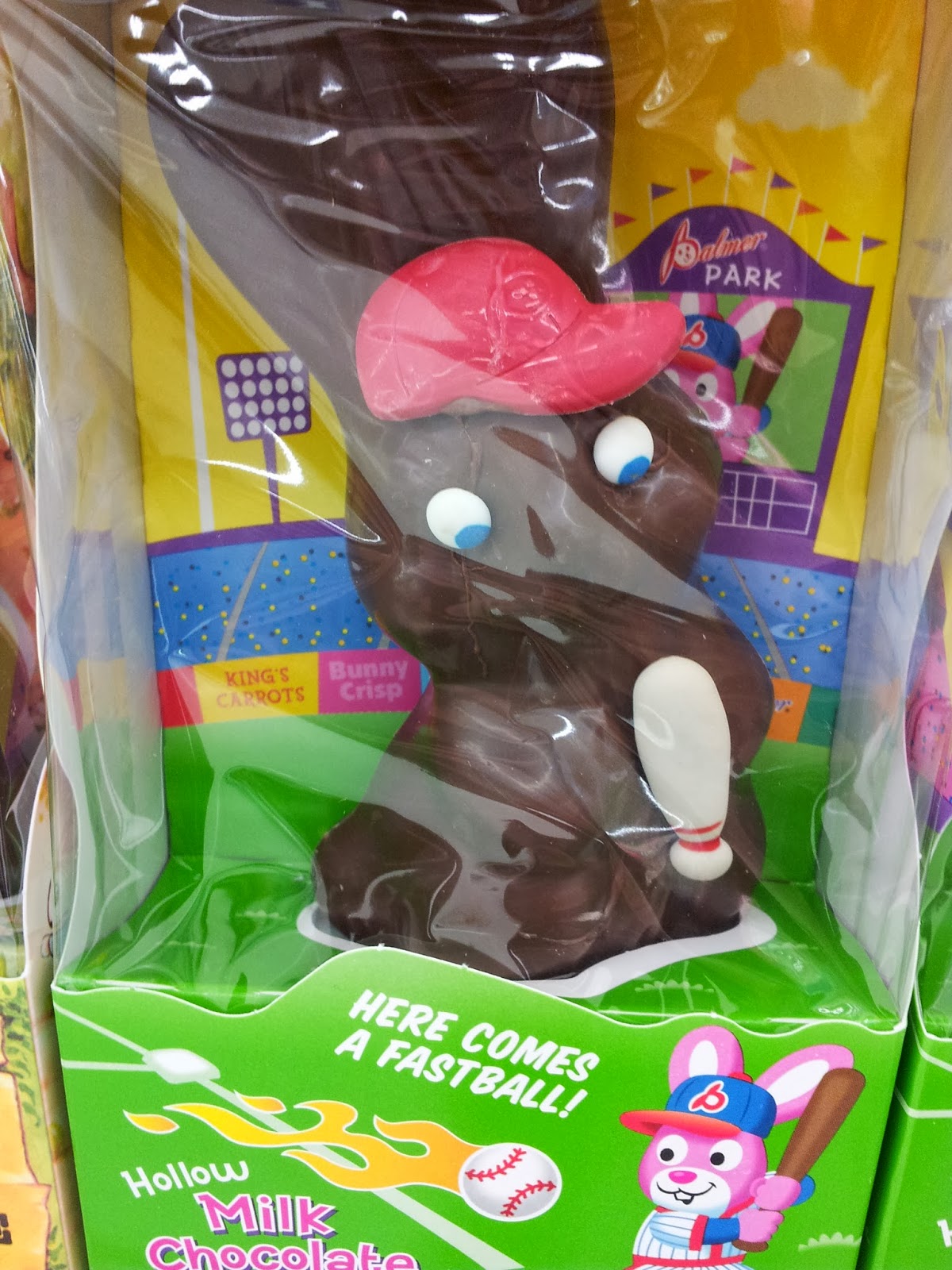 "Oooo, a baseball bat!"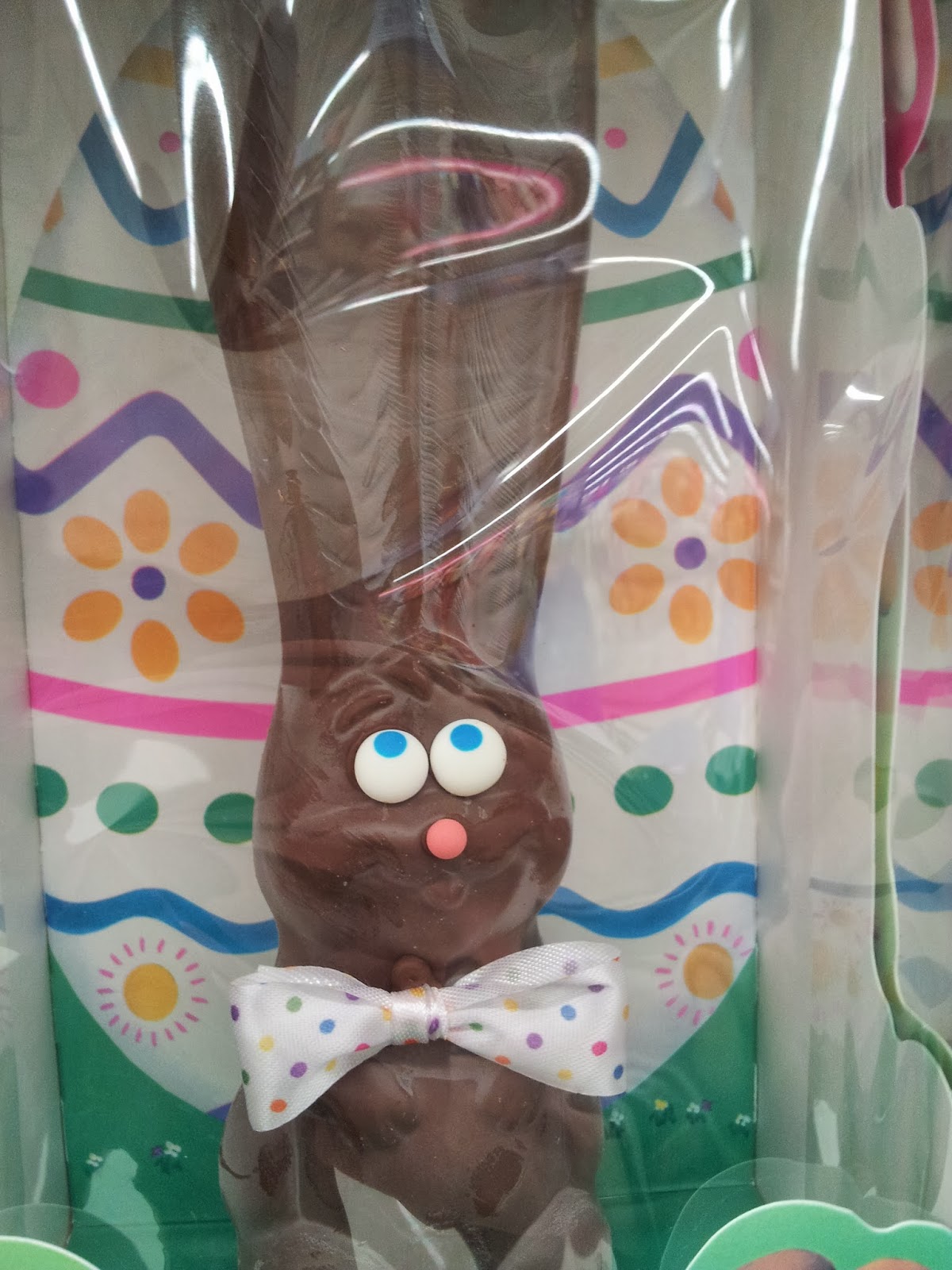 "Oooo, look up, ears!"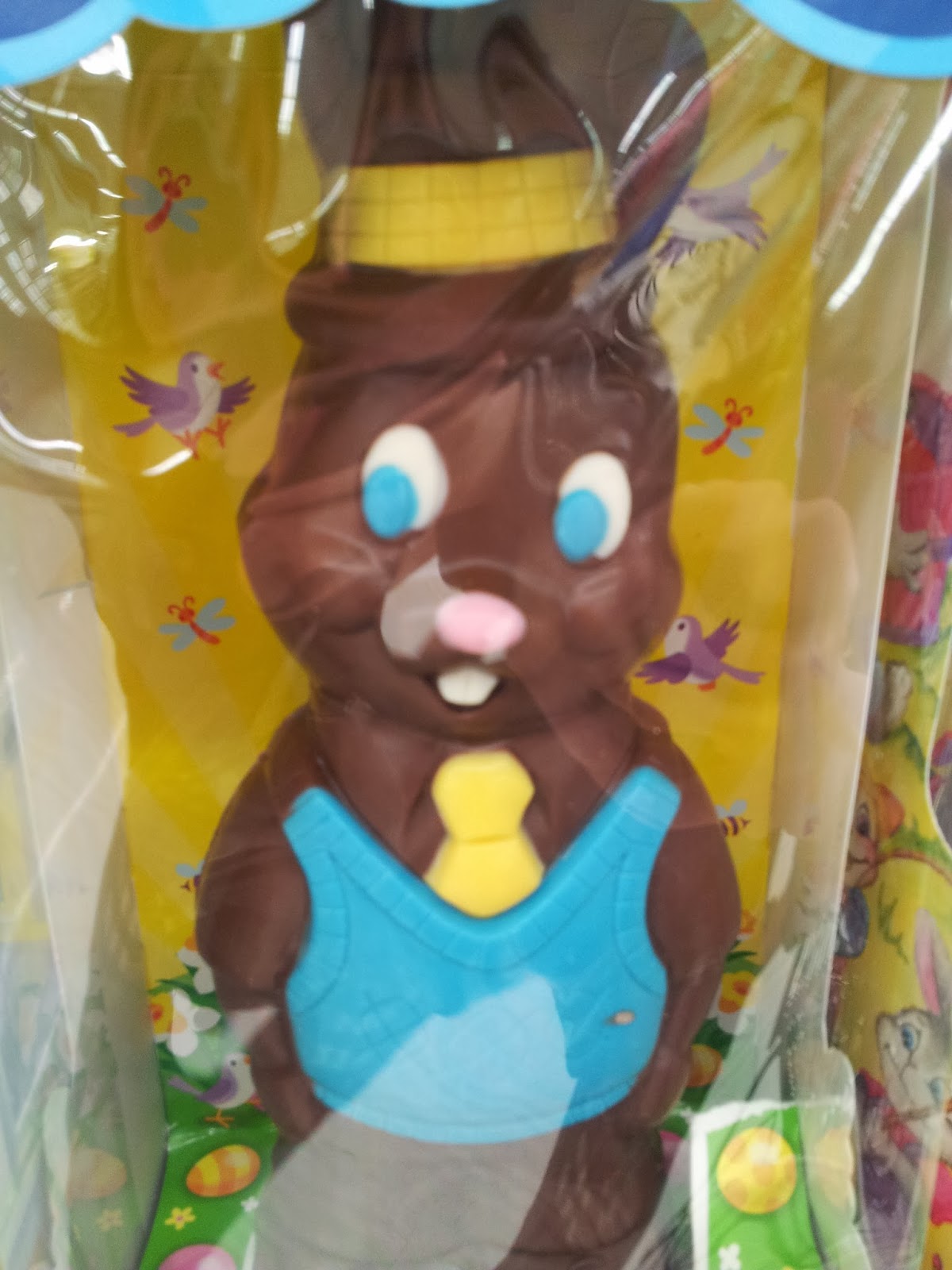 "Hi. I'm not surprised. I'm just a confident nerd. I know I look good."
Why yes, these are big pants.
Why yes, I have let a girl get in my pants before, just in case you were wondering.
I'm telling you, I know I'm weird in my personal life, but somehow, I get away with being just as strange at work. This was taken at the chiropractic office that I clean. They were doing a weight loss thing and they had these big pants hanging on the wall. I've become friends with the secretary, so naturally, I asked her if she wanted to get in my pants. Not only was she willing to go along with it, but that's the chiropractor's arm in the picture. He was taking pictures of us on his cell phone. On another note, I can't say this is the first time that I've done this….I am not a virgin co-wearer of pants. Hey. I never claimed to be normal.
Why is my slurpee cup empty? Because my poor friend spilled the ENTIRE thing on the seat of her car on the way over to my house. Not just mine, hers too. I don't even want to know how you get 88 ounces of red #40 and blue raspberry out of car upholstery.
Why no thank you. If this is how this shirt will look on me, I'm certainly not buying it. No. Thank. You. Moving on.
Why is there a warning label telling me that this sucker could get stuck in my throat? "I'm not saying we should kill all of the stupid people, I'm just suggesting that we remove all of the warning labels and let the problem sort itself out."
Why this is interesting….which aisle are the wearable diet pills in?
Why yes, I did get all of these for like a $1 a piece at a children's resale (indoor garage sale). I'm shopping for stuff for the kids, and I realize that the sizes go up to a 16 children's. I wear a 14 children's, so….why not? My friends made fun of me the whole way home. Hey, do you know how many clothes I go through at work? This was a deal!! All brand names too. Why not?
Why did no one tell me that belly dancing would give me a flatter tummy than I have ever had in my life? I wish I would have tried it before I had two kids, I would have been ripped!
Why did I just post two of the nearly same exact photo? Because I took them one right after the other and for some reason they keep uploading as a pair. Why? I could not tell you. If I knew why, I would have fixed it.
Why yes, this is my view of the PO box the post office assigned to me for the not-for-profit. It was funny for all of about 5 seconds and now its just annoying as hell. I don't usually travel with my own ladder.
Why can people not read? This was one of 17 conversations I had that went exactly like this one.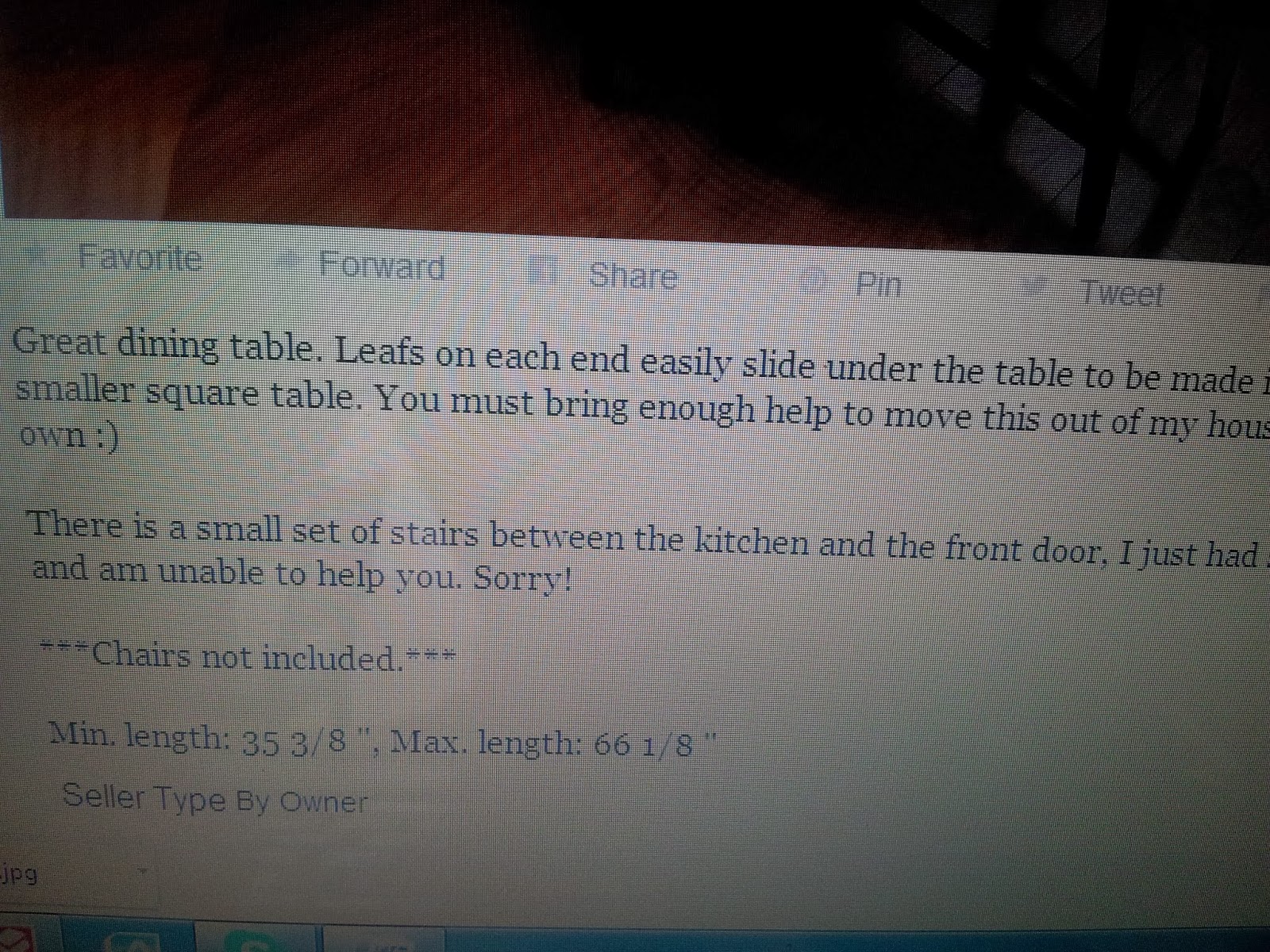 My ad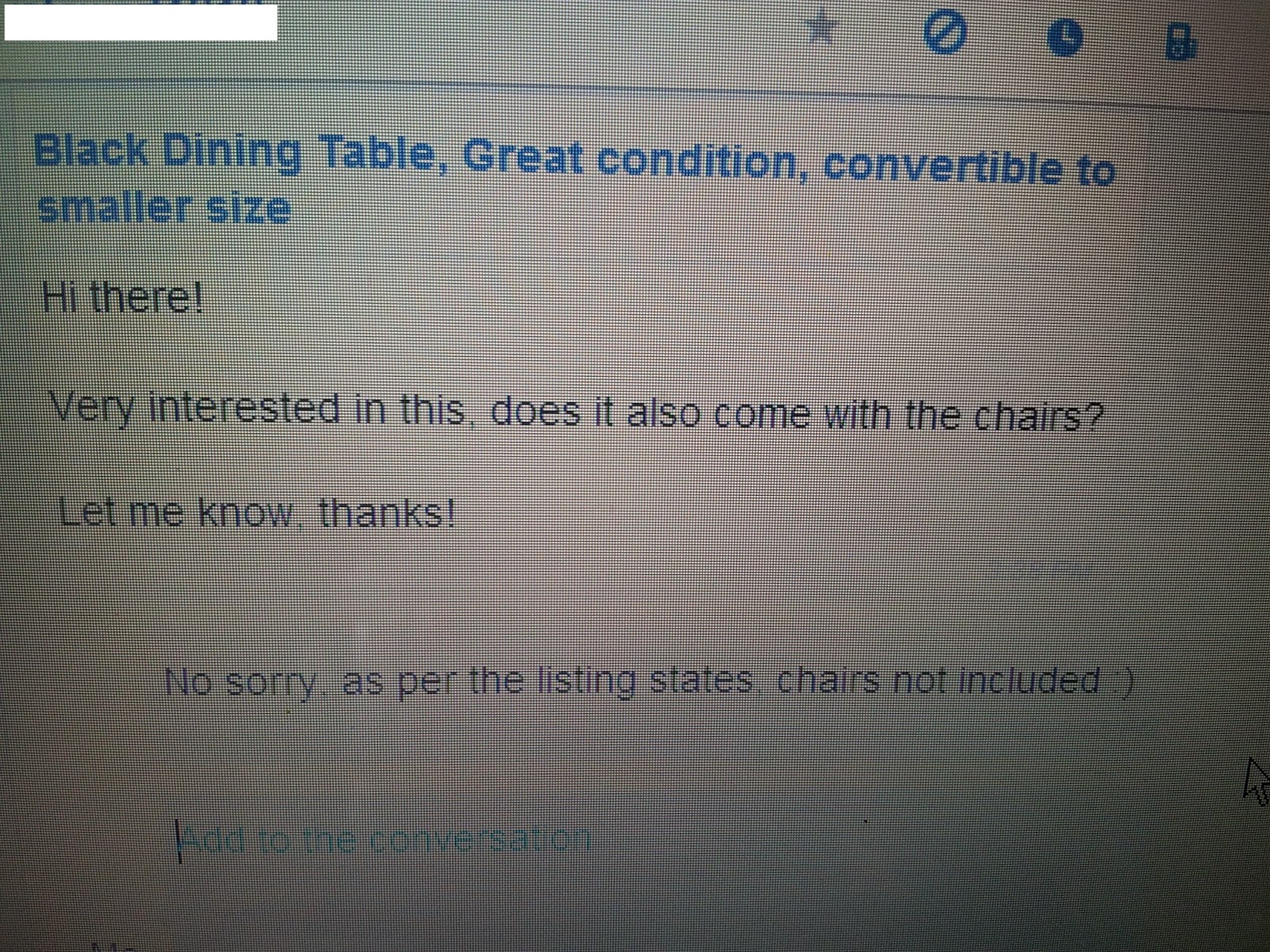 Interested buyer followed by my response
Why did I nearly break a knife in the butter? Because apparently butter now comes with prep instructions. Seriously? I literally almost broke the knife trying to stick it into the butter. Not even spreading the butter, but just trying to get it INTO this tub of WHIPPED butter. That's like breaking a utensil using cool whip. I went searching for an expiration date and realized apparently, I now have to plan to eat toast, 30 minutes before I want to eat toast. This is not going to work for me.
Why not go to a county line dancing club? 
Why are we all line dancing to the "Men In Black" soundtrack?
Why are there balloons falling from the ceiling filled with money? Hello Mardi Gras!!
Why not make a fool of myself for my friends entertainment? No one was dancing! Everyone was just standing around, so, I livened the place up a bit… 
Check out the chick on the right. I don't know her, but she is definitely giving me "you are crazy" eyes.
Why am I posing with this guy? Because I pointed him out to a friend who promptly walked up to him and said "Hi, my friend was wondering if she could get a picture with you." After I killed her, we snapped this framer. Also, sandwiched between this guy and the guy behind me, I look like a small child. Good thing I bought all those children's clothes for myself at the resale.