Meet Thirteen Year Old Eden
---
A couple of weeks ago I was going through the small bin that I keep in the back of my crawlspace filled with mementos from my childhood. I was sort of mulling over the few things that I had kept, the few memories that I hold dear from that period in my life. A novelty flashlight from the circus, a ceramic cat that my grandpa gave me before he died, some ribbons and awards from various activities, and a large binder filled with the beginnings of my writing career.
Somewhere around age 13 I started writing in what was the beginning of my "writing career." Things were just so crazy in my house that I remember feeling like my head was going to explode from a mixture of confusion, pain, and rage. I remember one night I was sitting at my desk, hunched over, head resting on my folded arms, and I was sobbing. I was filled with so much hurt, so much pain, so much rage! At some point my arm bumped into a little novelty desk set that I had and a notebook fell out.  Before I knew it I was filling page after page with my thoughts. Hours later, when the notebook was filled, I collapsed on my bed, fingers cramping with exhaustion, and I began to read what I had written.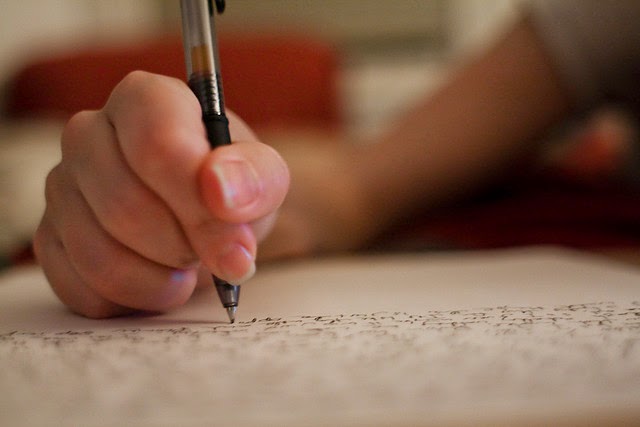 Something about turning those pages and seeing in print everything that I had not been able to sort out on the inside, seemed to give the situation some clarity. Feeling's that normally felt just beyond my grasp of understanding, suddenly made sense. They seemed….real. Not just some all encompassing fog that crept around behind me, enveloping my soul and clouding my sight, but something more tangible. Seeing them on paper made them real. It made them manageable. If I could understand them, then I could begin to deal with them.
Still, it wasn't easy though. The feelings, I was just begging to grasp the concept that was them. The idea that I was allowed to feel. The idea that just maybe, maybe it was alright to have feelings, feelings that I didn't understand, but feelings that were there no less.
I started writing poetry because it was an acceptably abstract way to write without needing concrete thought, without needing to explain and decipher the exact meaning behind my words. Poetry just flows. It comes from the place that sits between my soul and reality.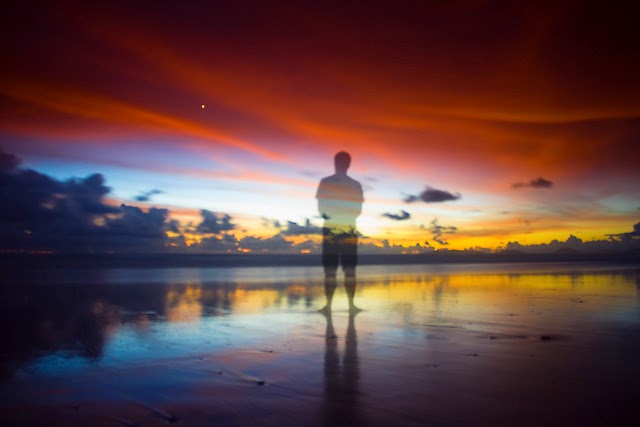 So the other day, as I was going through my box of childhood memories, I came across one of my first poetry journals. This blog has become my safe place, the place that I now come to bare my soul, but what is in these journals are the writings of a 13 year old Eden bearing her soul.
Without further ado, I'd like you all to meet thirteen year old Eden.
Eden, who always felt that maybe, just maybe her grandpa was the one person in the entire world that made me feel like a real human being, had just died from cancer.
It wasn't supposed to be this way,
this shouldn't be the time or day.
But there he lies upon the bed
as sweet grandma rubs his head.
"Say good-bye" they say to me,
But he can't leave, why can't they see?
Why can't he fight this sickly death,
with all his strength and every breath?
He looks so different, he is so pale,
his body now is thin and frail.
The sheets that keep him warm at night,
now cover his body and mask his fright.
Time is what we're fighting now,
it's time to say good-bye but how?
I slowly kiss him on the head
and leave him lying there in bed.
When I return not after long,
his body's there, but he is gone.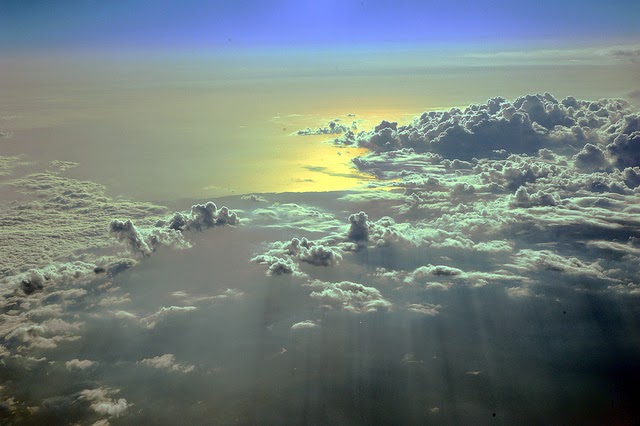 Meet 13 year old Eden who had just run away for the first time. Her parents didn't try to stop her as she walked out the front door in broad daylight, but rather yelled after her; calling her ungrateful and spewing venomous reminders of all the money they had put into her, prepping her with piano, dance, and voice, a one girl act to show off to anyone who would watch. They constantly reminded her that the only place she had in her family was to hold a position of making her parents look better when they needed to show her off.
I used to think I needed you,
but now I know that that's not true.
Now the truth I clearly see,
you were the one who needed me.
You needed me to be your prize,
something your reputation could exercise.
So today I walk away from you,
something I thought I'd never do.
You always used to get your way,
but things are changing, starting today.
You have no power over me,
I'm walking away, watch you'll see.
And as I walk out your front door,
I realize I'm captive no more.
To you I am no longer bound,
because of the freedom I have found.
Meet 13 year old Eden, who at 13 years old, looked at her life, and realized that even without her parents, she might never escape her circumstances.
How come every time I think my life is going good,
everything comes crashing down in the place I stood?
I feel like a racquetball,
flying free – then hit a wall.
But every time I bounce right back,
back to feel the racquet smack.
Smack me back into the wall,
and every time if makes me fall.
So why do I keep bouncing back,
back to feel the racquet smack?
I bounce around from day to day,
while all my dreams just fade away.
I feel the need to break through that wall,
the wall that always makes me fall.
But struggle and pain is all I see,
it's what keeps me from flying free.
Just like the racquetball that bounces from ceiling to floor,
it can't get out unless someone opens the door.
But no one ever seems to know,
the pain inside that seems to grow,
So I stay behind that door,
with pain and sorrow and nothing more.
And just like the racquetball game that ends,
my heart is ripped and it won't mend.
All I can do is sit and cry,
while all my dreams just wither and die.
Sit and die behind the wall,
the wall that killed the racquetball.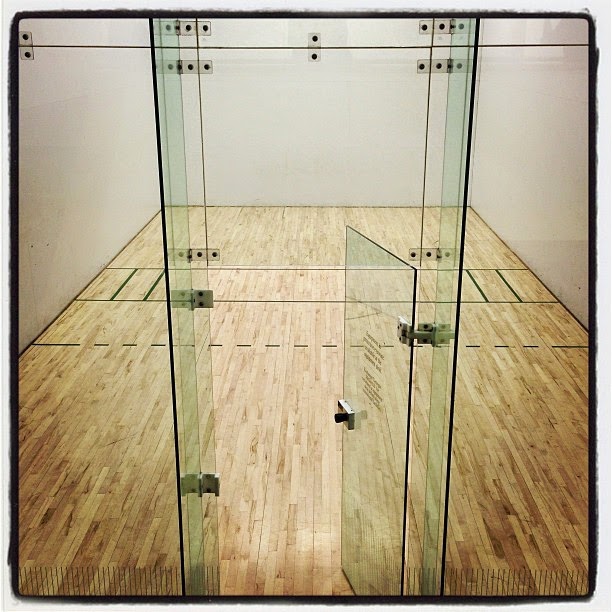 Have we learned anything from this folks? Eden was a very disturbed 13 year old girl!
I'd like to leave you with a poem that 16 year old Eden wrote because this one really struck me as odd. I mean this really jumped out and shook me by the shoulders when I went back and read it now. When I was 16 I was on a missions trip in a town that my daughter is now named after (that's how pivotal the trip was in my life) and I had an experience that really caused me to want to know my life's purpose. Now granted at that time I had no idea what was in store for my future. I was strictly basing my thoughts on my childhood, but I knew that I wanted to speak out. I was tired of living a fake life, in a fake world, always remaining silent about the reality of my situation. 
I remember writing this and thinking something to the effect of "one day I'll speak up, there has to be others out there like me. If I speak up first, maybe others will come forward too and together we can go back for the ones still trapped." Reading this now gives me shivers because the poem is now the reality of this blog and the nonprofit.
No matter how loud I shout,
no matter how loud I scream,
I'm trapped inside a world,
a world that seems a dream.
When will I wake up?
When will I break free?
When am I allowed,
into the world of reality?
It's not that simple though,
it's not that easy you see,
'cause when I leave my world,
then where will I be?
I will be the one,
to face a world unknown.
I will be the one,
and I will walk alone.
It won't be very long though,
before other's too break free.
They will leave their worlds,
and start to walk with me.
And so the cycle goes,
a dream world once again.
To leave the world once more,
and go back where I began.
As much as this blog is about my recovery and my future, it is also the story of where I began. It's the story of Eden at birth, Eden at 3, Eden at 13, Eden at marriage, and Eden now, fresh in her 31st year.
This is the story of my life, the good, the bad,
the gym ugly,
and the crazy.
Thank you all for walking this journey with me.