"My Name Is 'Get The Hell Off Of Me'."
---
I feel like over the last few months I've really come to know some of you guys. We chat over email or Facebook and often times joke that we would have fun together in 'real life'. Well, since I don't know any of you in 'real life', the best that I can do is drag you along with me on a night out; photographically. I laid everything out in steps so that you can replicate this on your own and pretend that I am with you.
(Hey, I never claimed to be normal)
Before we get started, you will need a few things.
#1 A 36 year old friend that has a 20 year old daughter who can watch your kids overnight.
#2 A designated driver.
#3 The promise of a club promoter to pick up your group's bar tab.
#4 A friend that announces upon entering the car that she is "not wearing underwear because the dress couldn't handle it." (And no, it was not me) Technically you don't really need this per say, but it's a great way to kick off the evening.
Step #1 Manage your curls.
Step #2 Buy bandaid's for inside your shoes.
Step #3 See what Walgreens has in the sex aisle. Did you know that Walgreens has a sex aisle? We sure didn't!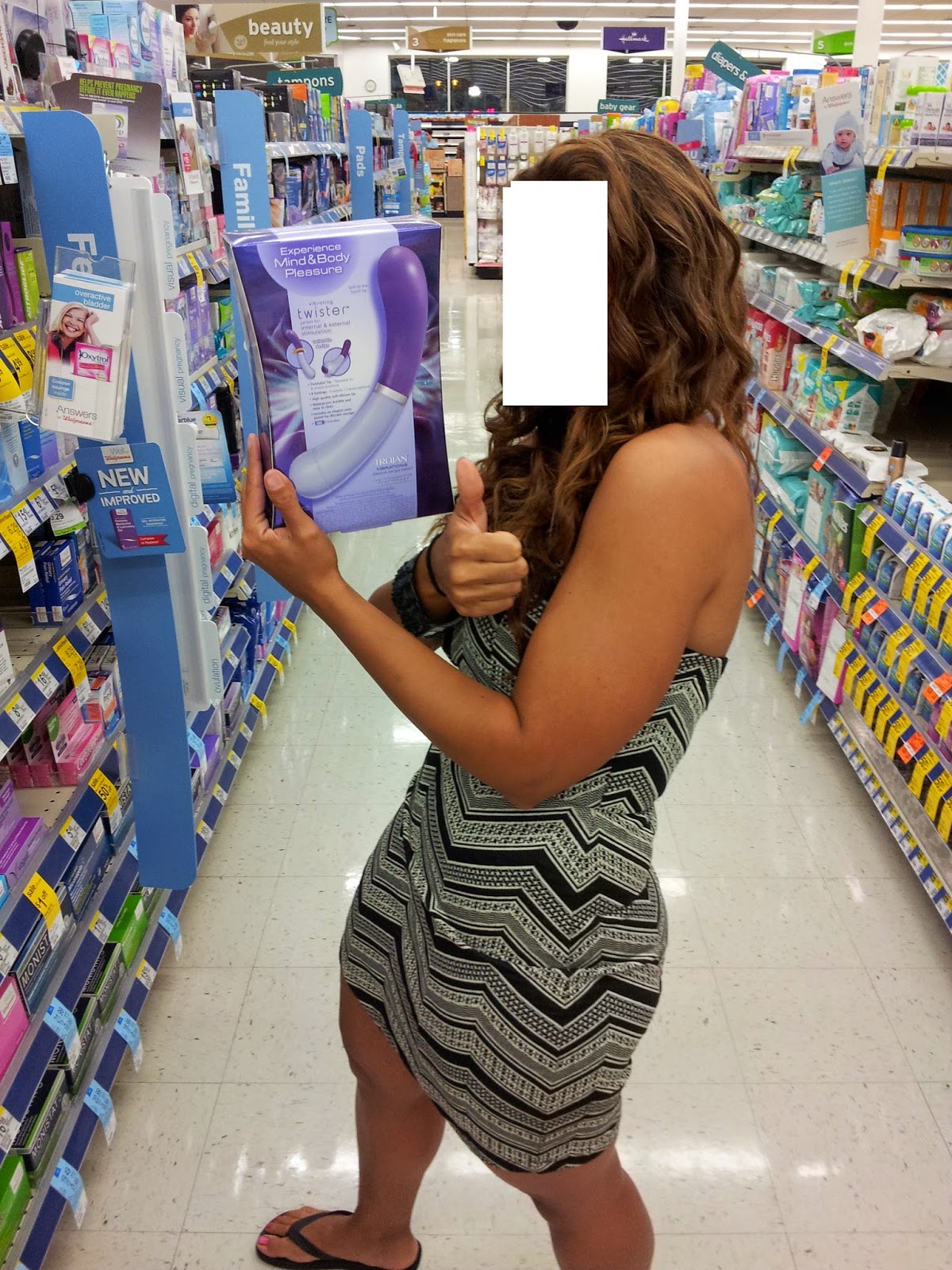 My beautiful friend
Step #4 Valet the car. While waiting, watch a drunk girl fall completely down the stairs and into the street. Watch valet abandon your car and drag girl out of the street. Watch drunk girl's friends take her shoes off and drag her down the sidewalk.
Step #5 Argue amongst yourselves as you stand in line waiting to get in the club, convinced that the promoter gave you the wrong password to get in for free and then try to force each other to be the one to say it.
Step #6 Arrive at the front of the line, let the doorman ring up your collective $60 cover charge, and shoot each other death glares because no one is brave enough to say the OBVIOUSLY fake password.
Step #7 Tell your friend that you can't afford to get in and hear your awesome friend bravely blurt out "Open Sesame!" Proceed to get waved right in.
Step #8 Find the club promoter that is picking up your bar tab and take full advantage of the benefits.

Step #8 Be very thankful that you put deodorant on and be very sad that many other people didn't.

Step #9 Become shocked as hell when some guy that you have NEVER met in your life comes up behind you, wraps his arms around you, presses his hard dick into your ass, and then whispers "back that ass up baby" into your ear.
Step #10 Be even more surprised that your friend happened to be taking a picture of you at that exact moment and managed to capture the look of horror on your face.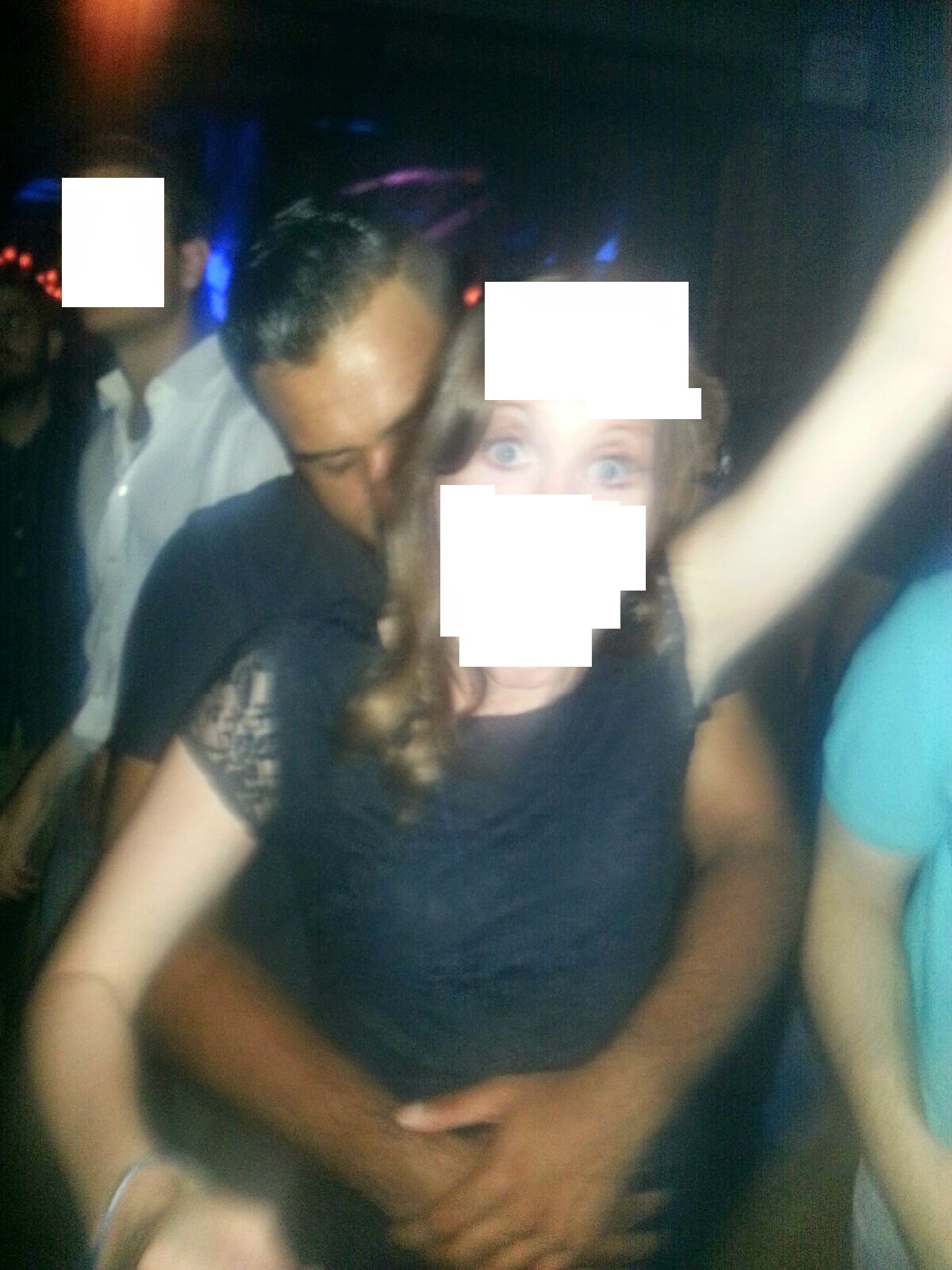 Note my shocked eyes
Step #11 Hear the creepy stranger dude breath the phrase "what's your name baby?" into your ear and reply back "it's get the hell off of me."
Step #12 Decide that you are spending the rest of the night as a lesbian and buddy up to your girlfriends.
Step #13 Play the part well.
Step #14 Wonder why dudes are even noticing you when there is a girl walking around wearing not much more than a (literally) flashing bra and some glowing powder.
Step #15 Watch your friend go up to a guy standing with a girl who is COMPLETELY passed out on a table, point to her own eyes, then point to him and say "I'm watching you. You don't leave her here like this and you don't leave with her like this, you got it?"
Step #16 Dance until the bandaides can't help you anymore and then get the car.
Step #17 Be thankful for your designated driver's patience as she pulls over onto the side of the road so your other friend can pee.
Step #18 Get home at 5:00 in the morning, use baby wipes to get the gross dude's breath off your neck, and proceed to fall face down on the bed.
Step #19 Hear your boy child wake up at 6:00am, curse not having a sitter for the daytime, and remember that you are no longer 21. Nope, you are most definitely 31.
Step #20 Vow to do it again very, very, soon.
*********************************************************************************
**Hi Readers!! You may have noticed but I changed a few things on the blog homepage over the weekend. I had been slowly adding new blog features over the last couple of months and the sides of the blog had gotten so cluttered it was time to do a little reorganizing. Anyways, I just wanted to give you all a heads up as to why it looks a little different!**