Things That Make You Ask "Why?" Part 9
---
Why is this woman walking around with her hair in foil and wearing a salon cape? Because she came out of the hair salon, started walking towards my friends at I in Starbucks, and while we were thinking "that's smart, she is going to get a coffee while her hair sets," she surprised us all by walking into the liquor store instead. It was nine am. To each their own!
Why am I on a farm? Actually, I wasn't. I mean I was, but I was also at a business meeting. I was giving a presentation for the nonprofit and when you live where I do you are never surprised when you pull up to a farm for a business meeting (they renovate farm buildings into anything and everything these days). This was actually the third time this has happened! I had to chuckle to myself as I thought of my other nonprofit founders in their respectable offices and I'm wandering around a farm while looking in different barns for the director of the organization.
Why am I in a box?
Why not?

So get this; I ordered a pillow off amazon because an unnamed child puked on theirs. It wasn't any special kind of pillow, just a simple, relatively flat, cheap, pillow.
It came in this HUGE box, in bubble wrap, and surrounded by packing peanuts. IT'S A PILLOW. What's going to happen to it, it gets dented?
Naturally we decided to take pictures in the box. Just because.
Why did they feel the need to replace the word "see" with a giant letter "C?" Do you think the sign company charged by the letter? They don't seem to have saved any space so that couldn't have been the issue…
Why does this annoy me so much? "Ok kids, let's buy bananas so we can eat them next week!"
Why were both of my kids (and myself) born with ear cartilage piercings? Like no really, I'm asking, why? Does anyone have an answer for this?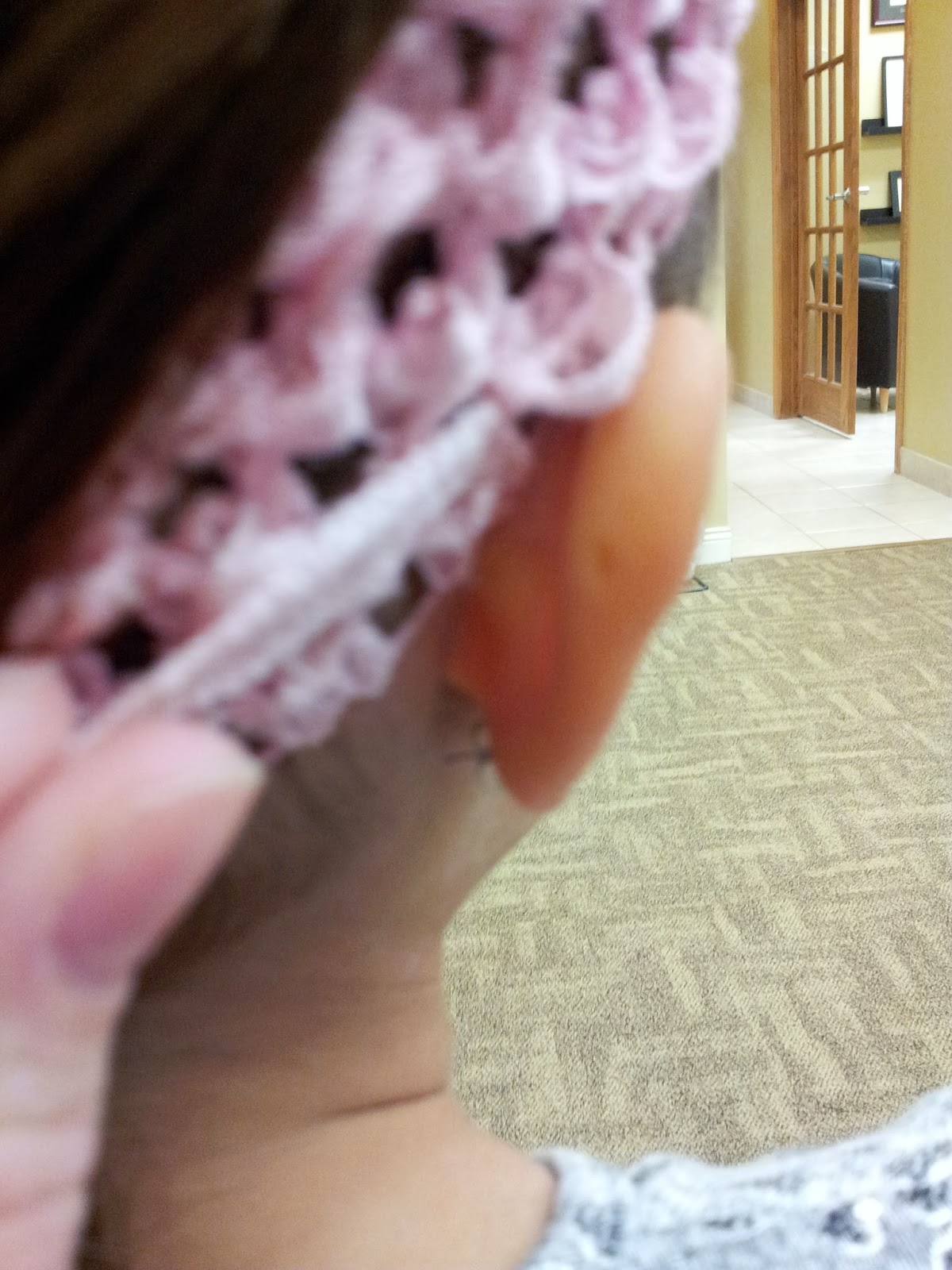 The Girl Child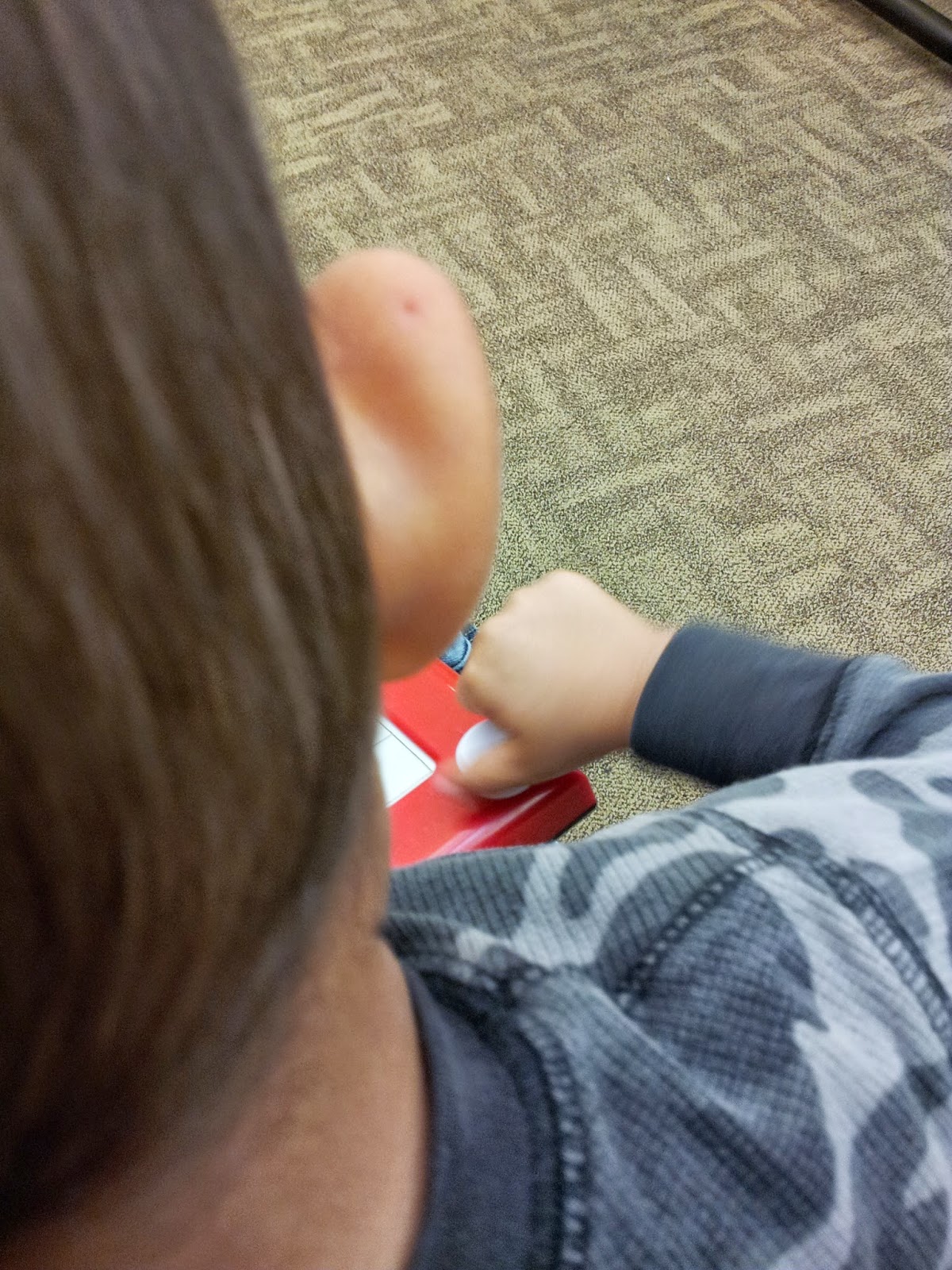 The Boy Child
Why they have thought of everything haven't they!? "No need for pockets or fanny packs, we can just carry everything on our heads now! Those keys won't feel strange at all bouncing around on your head while you run!"
Why did I have such a hard time finding a dress for an event I had to go to?
Because dresses are a lot more colorful than I remember them being…
Actually, it has been a long time since I have gone clothes shopping. The styles sure have changed.
Also, when did the mannequins get so bitchy?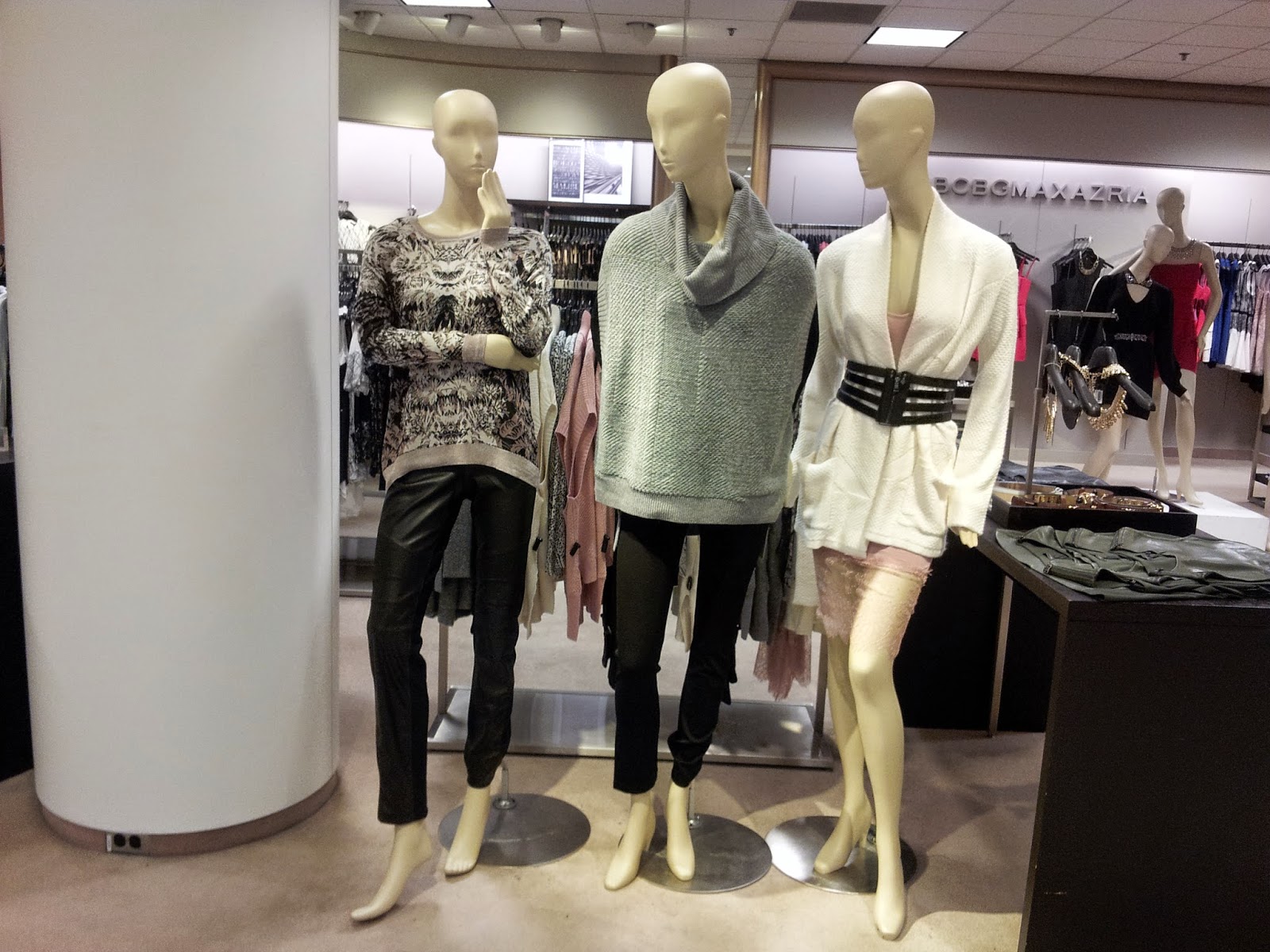 "Girl did you hear what Anna said about Kelsey?"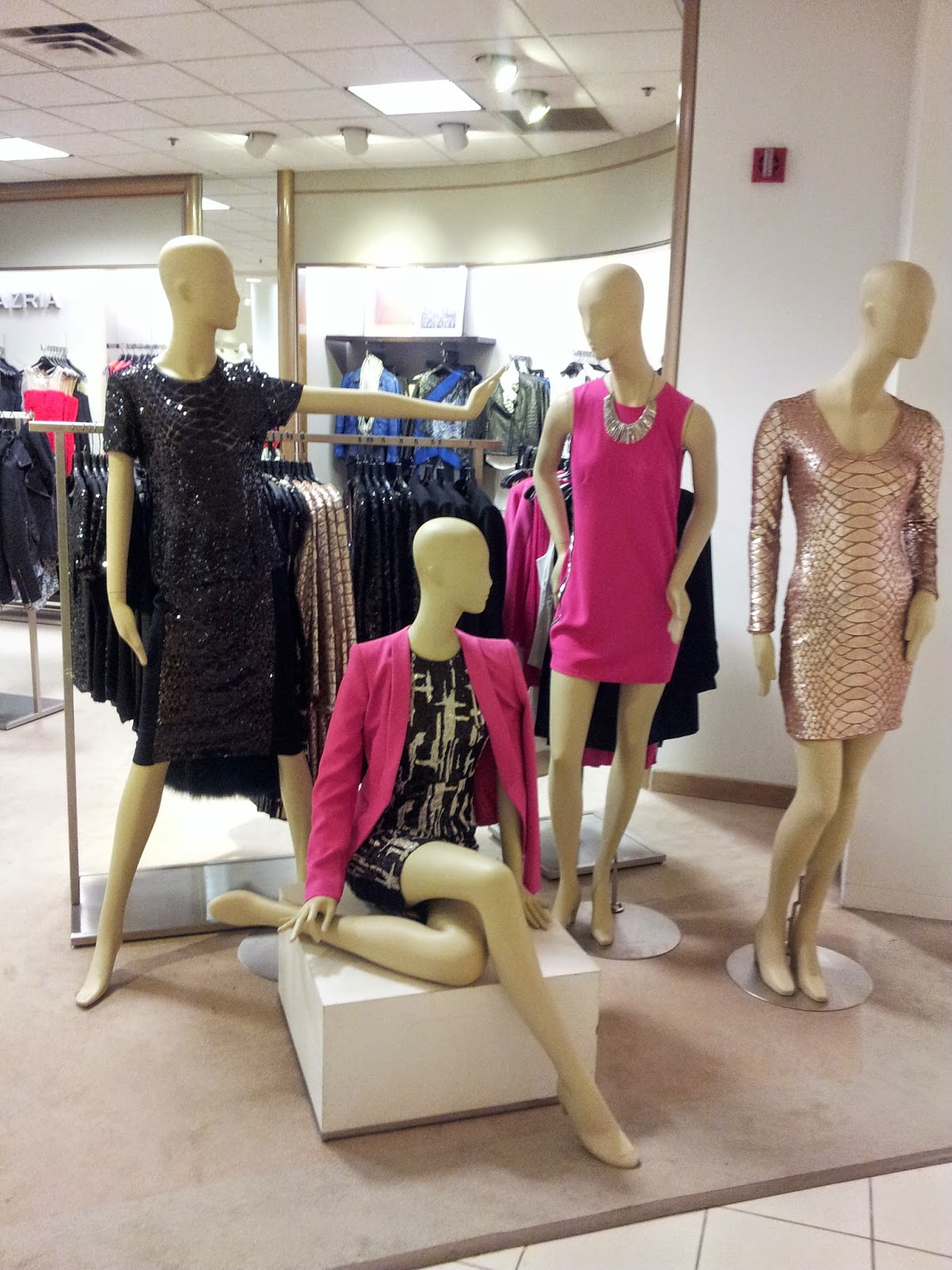 "Bitch I told you to stop talking smack about my sister!"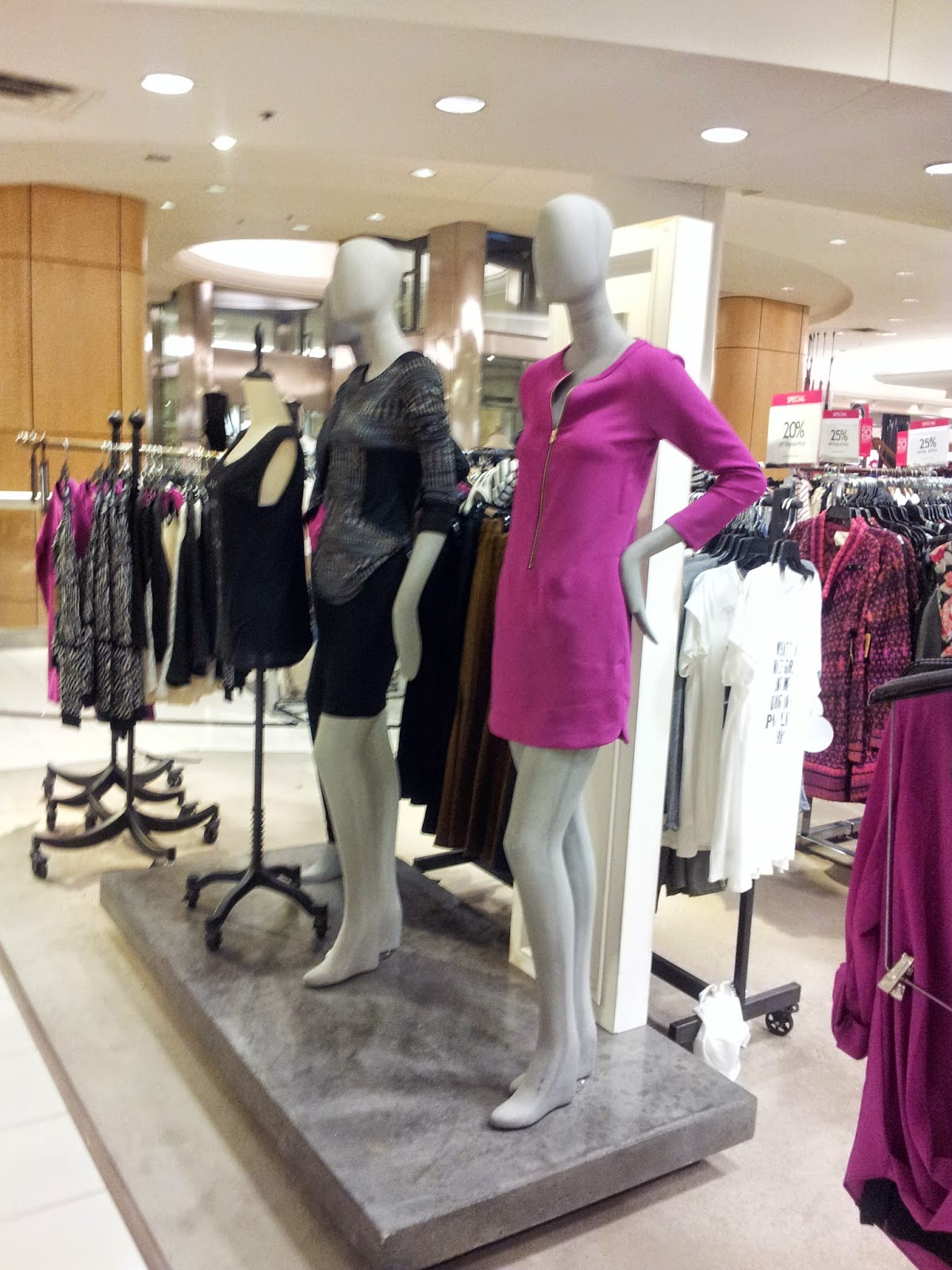 "Whatever, it's not like we are friends anyways."
Why are these individual apples so expensive? Unless it comes on a stick and is covered in caramel and peanuts, I don't think I will be paying $8.99 per apple.
Why did I take a picture of this mans feet?
Because it's not everyday you see someone with snowshoe sized feet. That was pretty incredible.
Why does Payless now sell what appears to be rubber prison shower shoes?
Why not run on the treadmill in a puffy winter coat?  You might run so fast the breeze will chill you so it's better to plan ahead!
Why bother leaving a note for someone telling them you want to buy their camper when you can just duct tape the message to their back door? Better add an arrow just to make sure they see it.
Why not pop your zits in the middle of Walgreens? THERE ARE TOO MANY REASONS TO LIST OF WHY YOU SHOULD NOT DO THIS. Don't even get me started…
Why is the kid in the picture so happy? Because someone without children just bought him this teddy bear. No parent on the face of the earth would willingly buy a stuffed animal bigger than their sofa. Us parents barely like the little stuffed animals you buy our kids because while the kids are sleeping the stuffed animals spawn and procreate and take over our houses. We don't need a teddy on steroids.
Why stop at a purple door and shutters? What, no purple roof? Garage door perhaps?
Why this is a nice restaurant my date took me to.
At least I can still get a big ole' glass of Mellow Yellow or Mr. Pib.
Why haven't we invented spell check for signs yet?
Why did I use a snow shovel to clean my client's playroom?
Because when I got there it looked like this:
I did have a pretty good laugh thought when I found this robot hand. It was on a long stick with a handle at the end. When you squeezed the handle the hand was supposed to close.
I think it might be broken though because now it just does this.
The homeowner asked me if there were any toys I wanted to take for my kids and I'll admit I thought about taking the obscene robot hand for myself. I mean really, how awesome would it be to be able to tap on the window of the car that cut you off and flip them off?
Just sayin'….

Hopefully those made up for lost time!