Well That's About As Natural As A Cheeto
---
Yesterday The Boy Child managed to knock a full bowl of pasta sauce off the table and onto the floor.
I cannot even describe what this looked like and of all the things I take pictures of, I can't believe I didn't even snap one of this. Actually, I guess I can believe it, seeing as how I was using every ounce of my willpower to retain my sweet mommy voice and not let out the voice that was actually screaming in my head.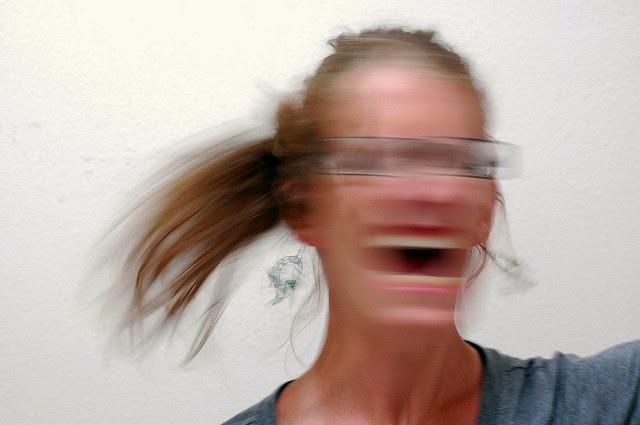 She sounded like a real bitch.
But anyway, imagine dropping a bomb in a tomato patch.
That's pretty much exactly what it looked like.
Sauce was at least 7ft in every direction. It was not only dripping from the cabinets, but also from The Girl Child's face.
She was not pleased.
There was a thick coating of it on the bathroom door, more sauce on the floor than I would have even guessed was in the bowl, and so much on the underside of a chair that they only feasible method of cleaning it up was to put the entire chair in the sink.
There was also sauce on the ceiling, but not a drop on The Boy Child.
Go figure.
Because of regular incidences like this, I feed the kids outside whenever I can, where I don't have to clean up as much!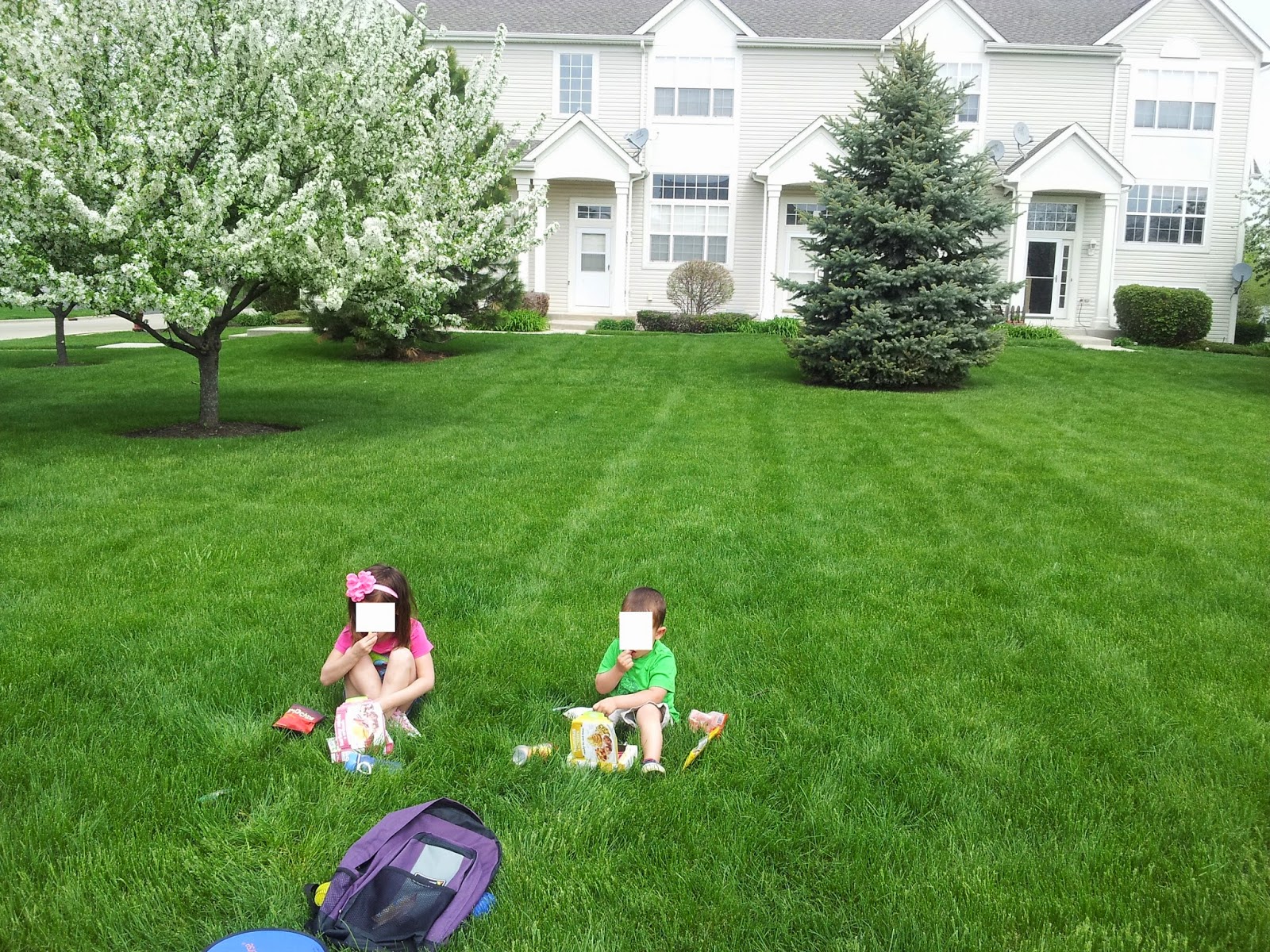 "Kids, let's have a picnic!"
A few years ago I even went so far as to make a nice space for them in (what's left of) our garage, because you know, they aren't animals even though they eat like them.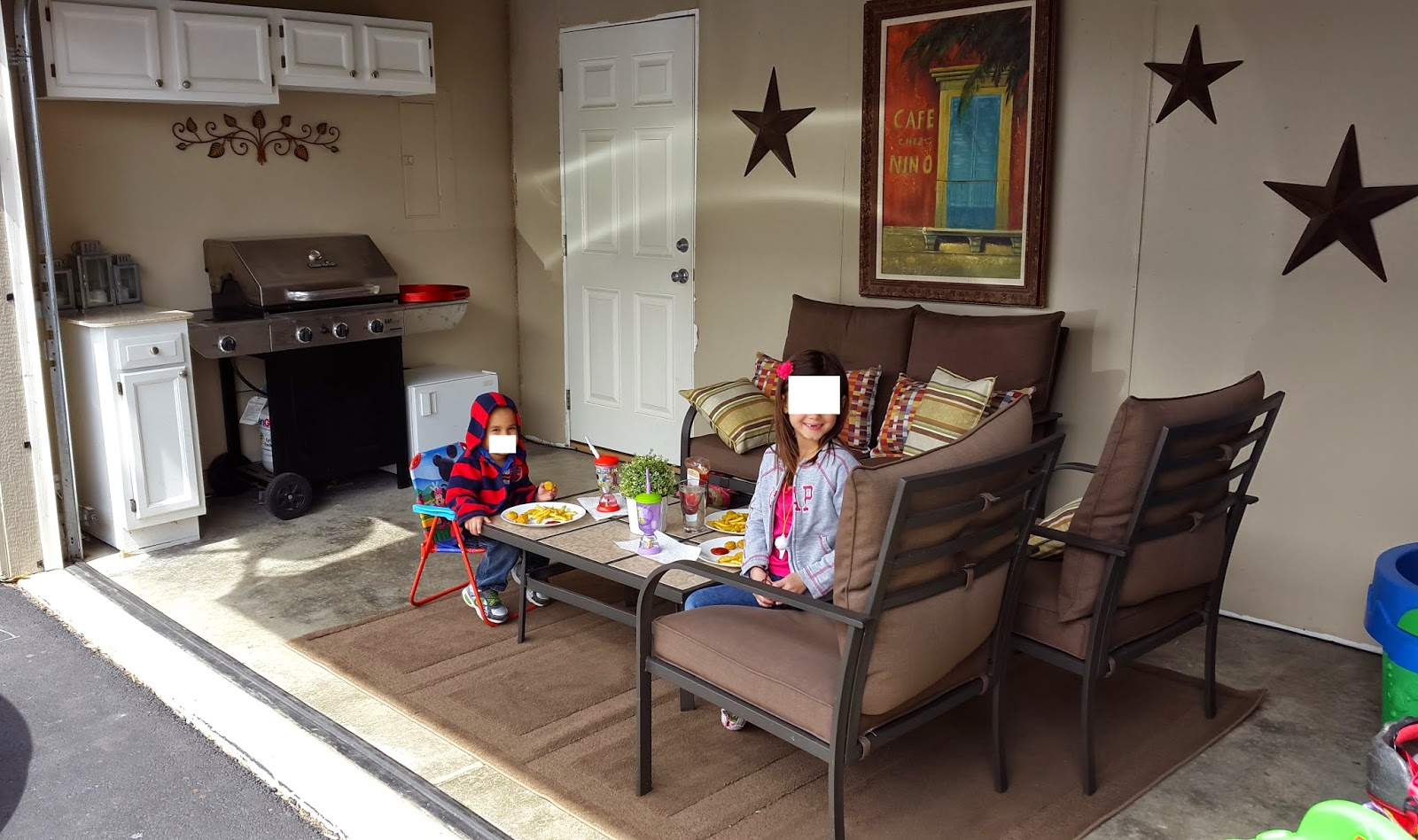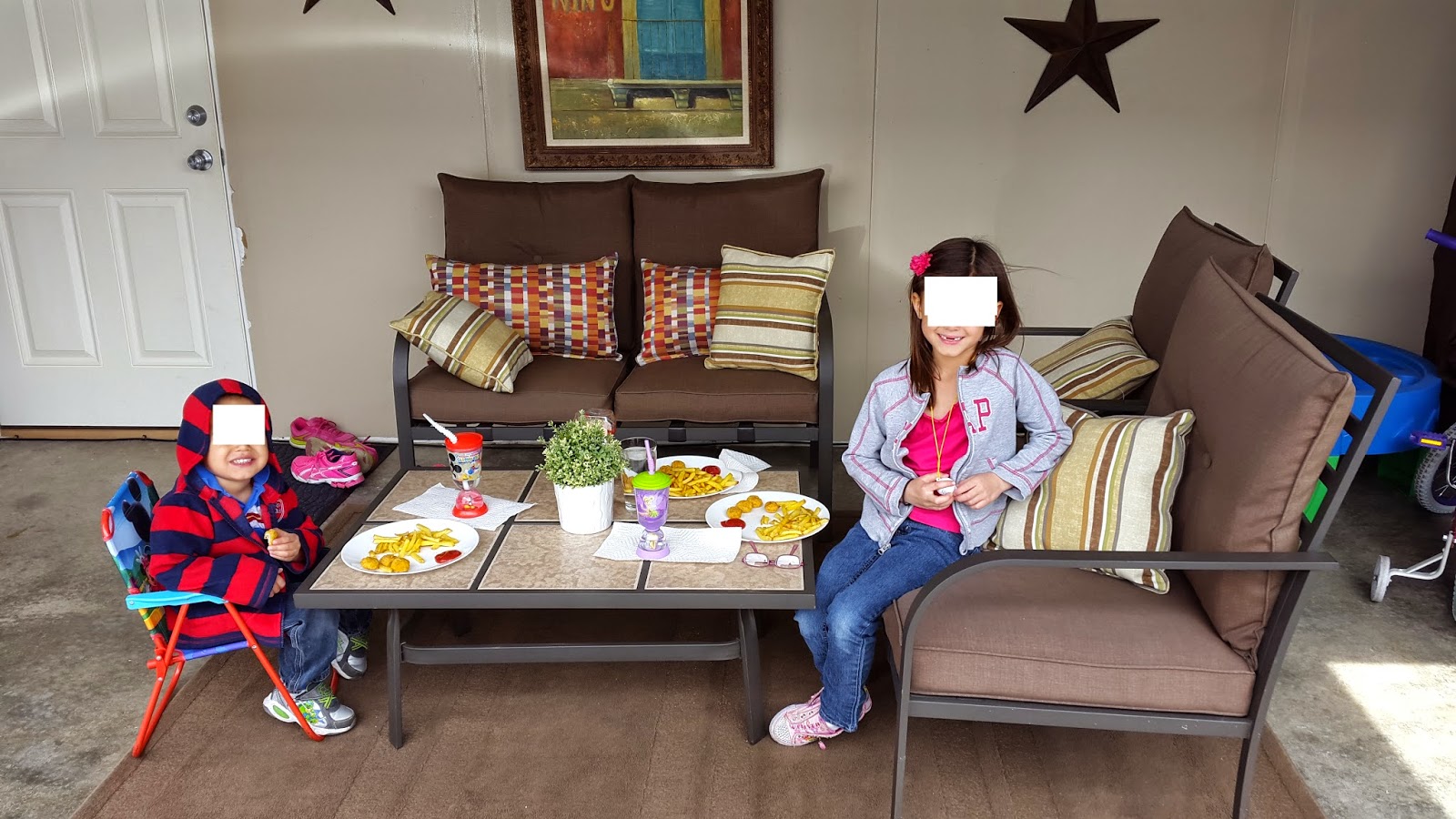 But because I am lazy it's really inconvenient to lug everything down two flights of stairs to the garage (thank you very much 3.5 story townhouse), when meal time rolls around I find myself repeatedly shoving guiding the kids out onto the balcony that adjoins our kitchen.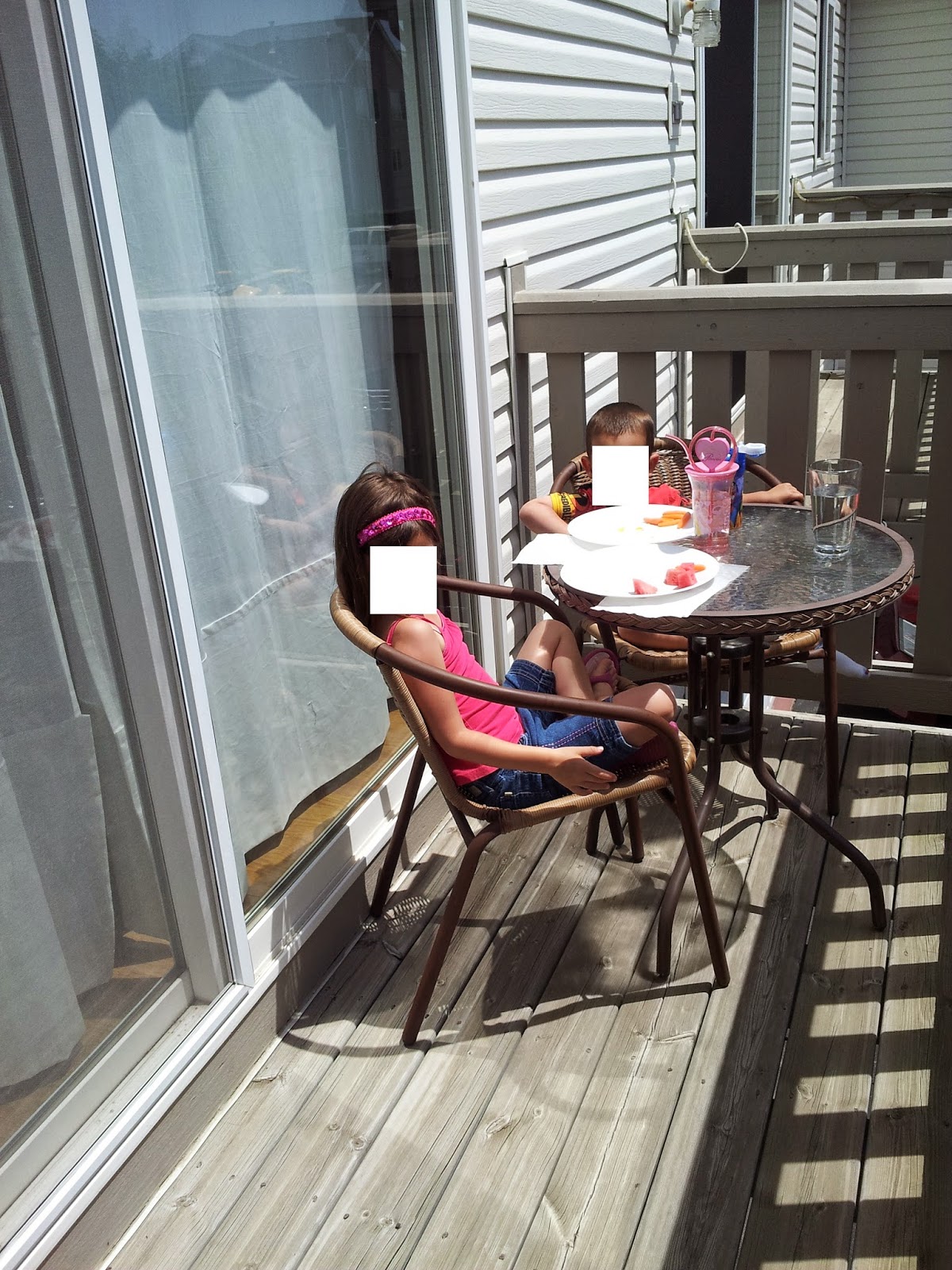 Thankfully the kids love to play out there anyway, so I don't feel too guilty about it, or at least I've convinced myself that I have nothing to feel guilty about.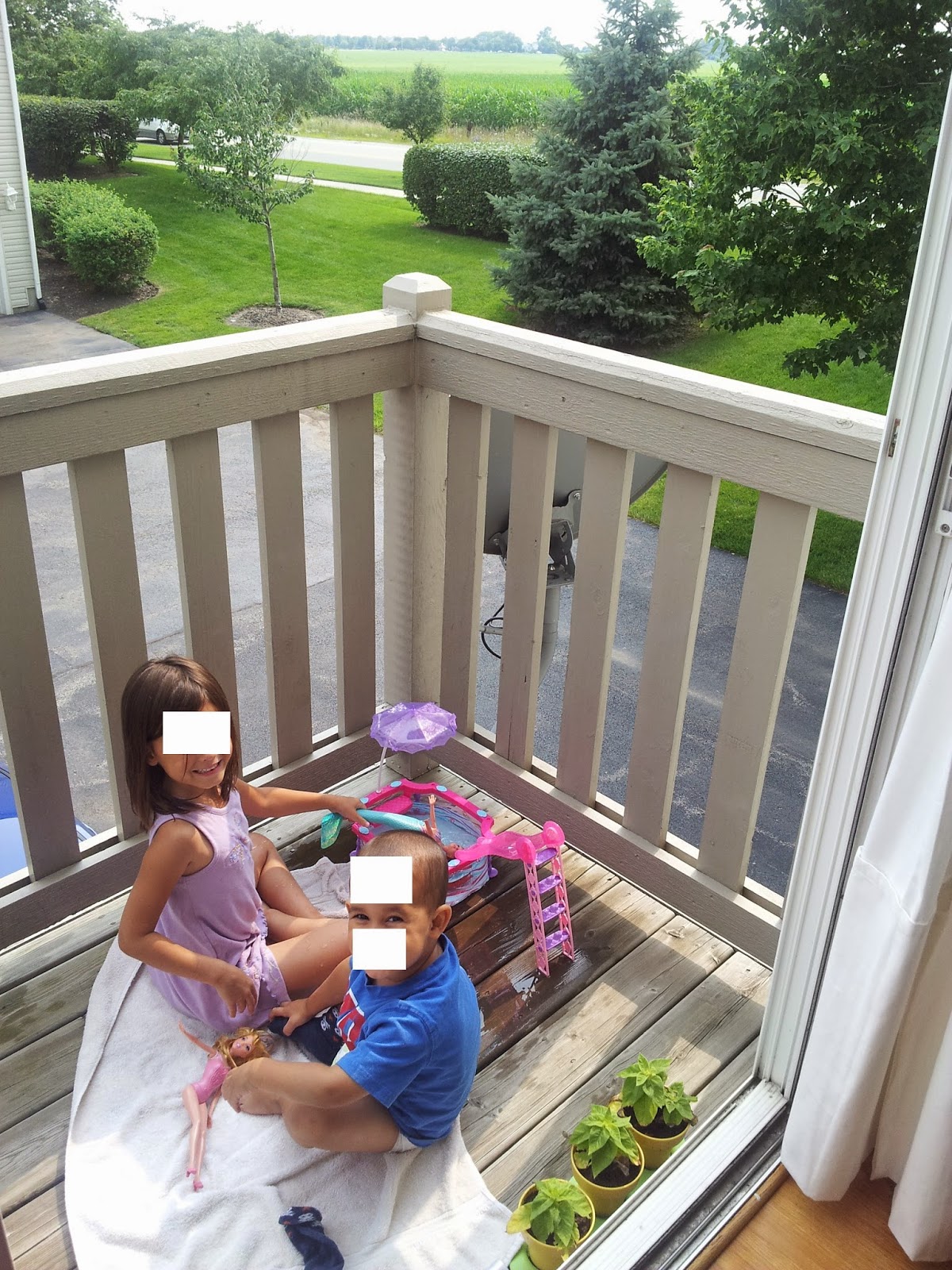 But what I have felt guilty about is the fact that the wood floor has DESPERATELY needed to be sealed for some time now. Last year towards the end of the warm weather, The Boy Child got a pretty nasty splinter in his foot and therefore I vowed to finally seal the wood before anyone went out there again.
So on Saturday I splurged on an $8 can of sealant and stained the balcony orange.
I wasn't intending to stain it orange. I'm fairly unhappy with the BLATANT LIE that was on the front of the can, the one that said "All in one sealer and protectant, natural color" because the balcony is now about as naturally colored as a Cheeto.
I'm not an un-handy person, I can find my way around a hardware store better than most men and I have yet to meet a household project that I couldn't tackle, but Saturday, Saturday I was lazy. That afternoon I thought about staining a piece of test wood first, and then I thought, "eh, it says natural color, what is the worst that could happen?"
Well let me tell you what the worst that can happen is; you might end up with an orange balcony.
As soon as I opened the can I was a bit taken aback by the color, but stain is tricky in that unlike paint it tends to dry much lighter because it's not made to completely cover whatever you are staining.
Yet the moment the paintbrush hit the wood I thought "oh shit," and because I was now in complete denial of what I had just done (and suffering from a bad case of what I call "man won't ask for directions"), I had my next genius thought and it sounded exactly like this in my brain: "yes, yes it will most definitely dry lighter."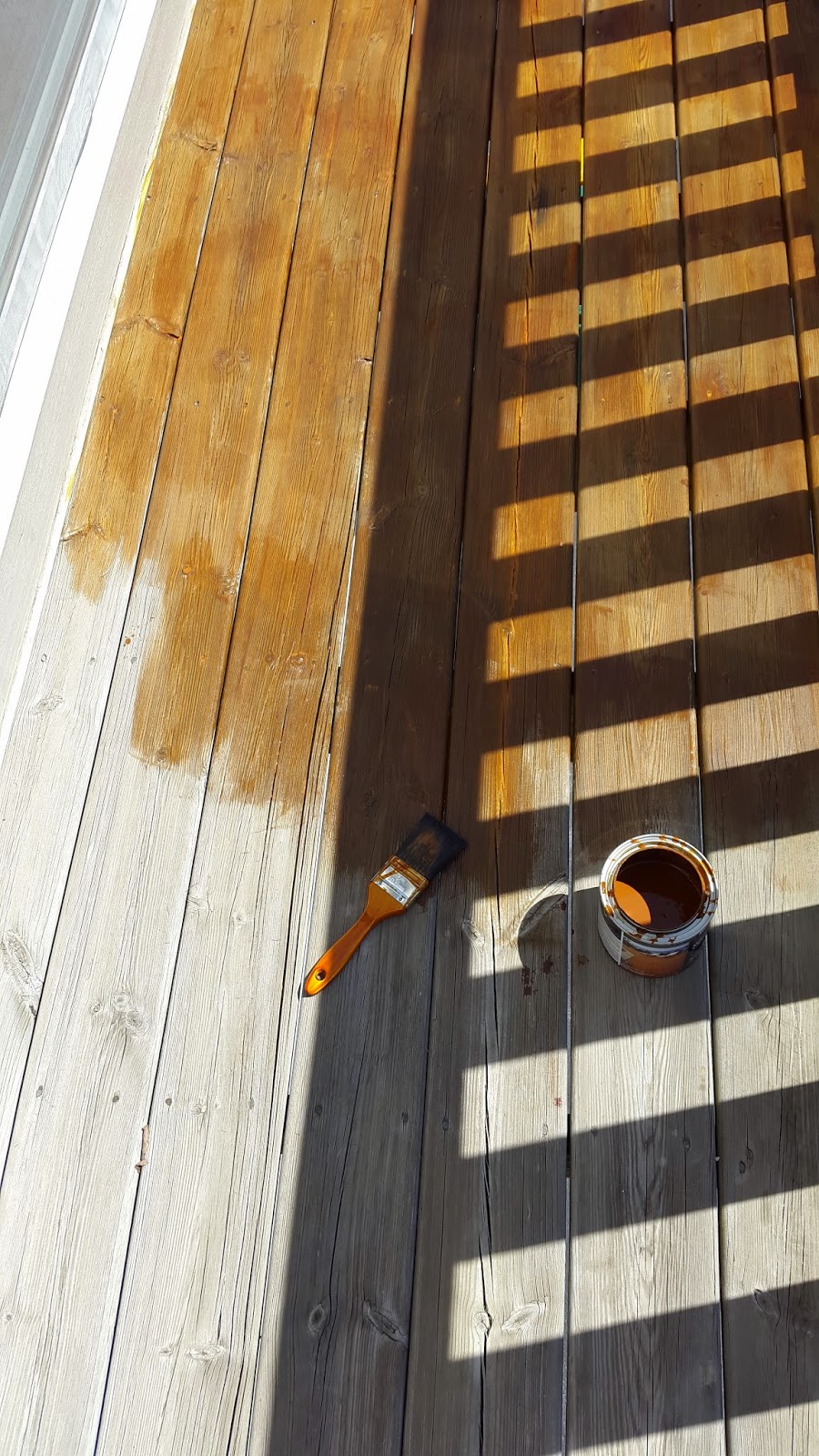 Trust me when I say that this picture does not even do the color justice.
Well, dry lighter it did not.
In fact, it dried BRIGHTER.
As my neighbor said when he leaned over his balcony to get a better look at mine, "wow. That's uh… that's rough."
Yes, yes it is indeed,
Staining it was a bitch and a half because the wood was so dried out that painting it was what I would assume painting memory foam might be like. As soon as the brush would touch the wood I would hear a slurping sound as it was sucked directly into the core of the board.
Ok, maybe I didn't actually hear any sounds, but in all reality there was no spreading the stain around. There were no brush strokes, no painting up and down, there was stamping. There was the repeated motion of putting the brush in and out of the can and stamping it down onto the wood where the stain would immediately be sucked out of the brush and into the board.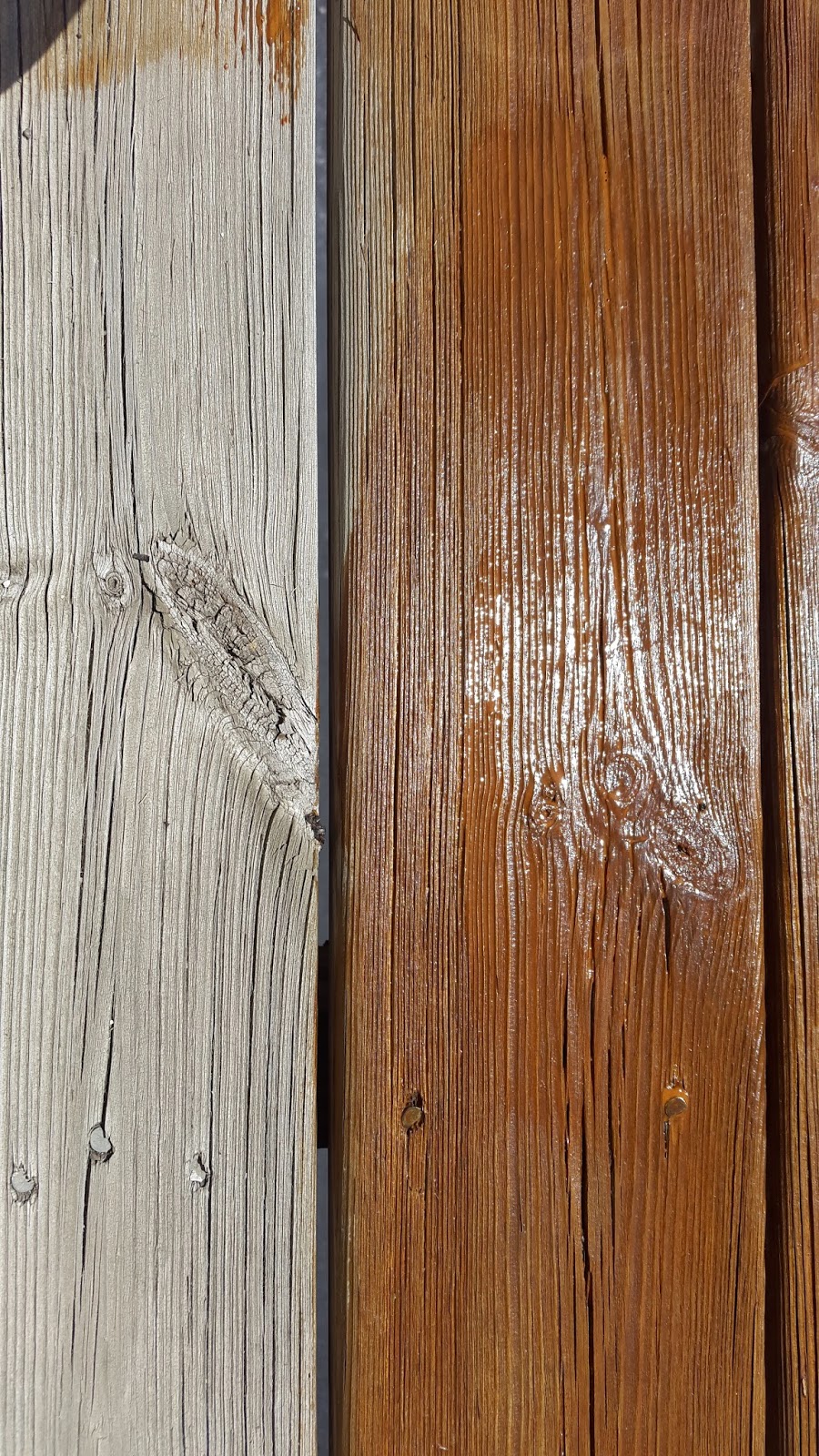 Two hours and three coats later my back was killing me and the balcony was orange. It's also staying that way. Since I can't really undo what I did, my only choice is to stain it darker, and thought about it I did.
I thought about it for about ten minutes until I went to get up off the couch and my back screamed "DON'T MOVE BITCH" and so for the first time all day, I listed to my instincts and thought "you know what Eden? Maybe it will grow on you."
So yep, I'm just gonna be adaptable like that.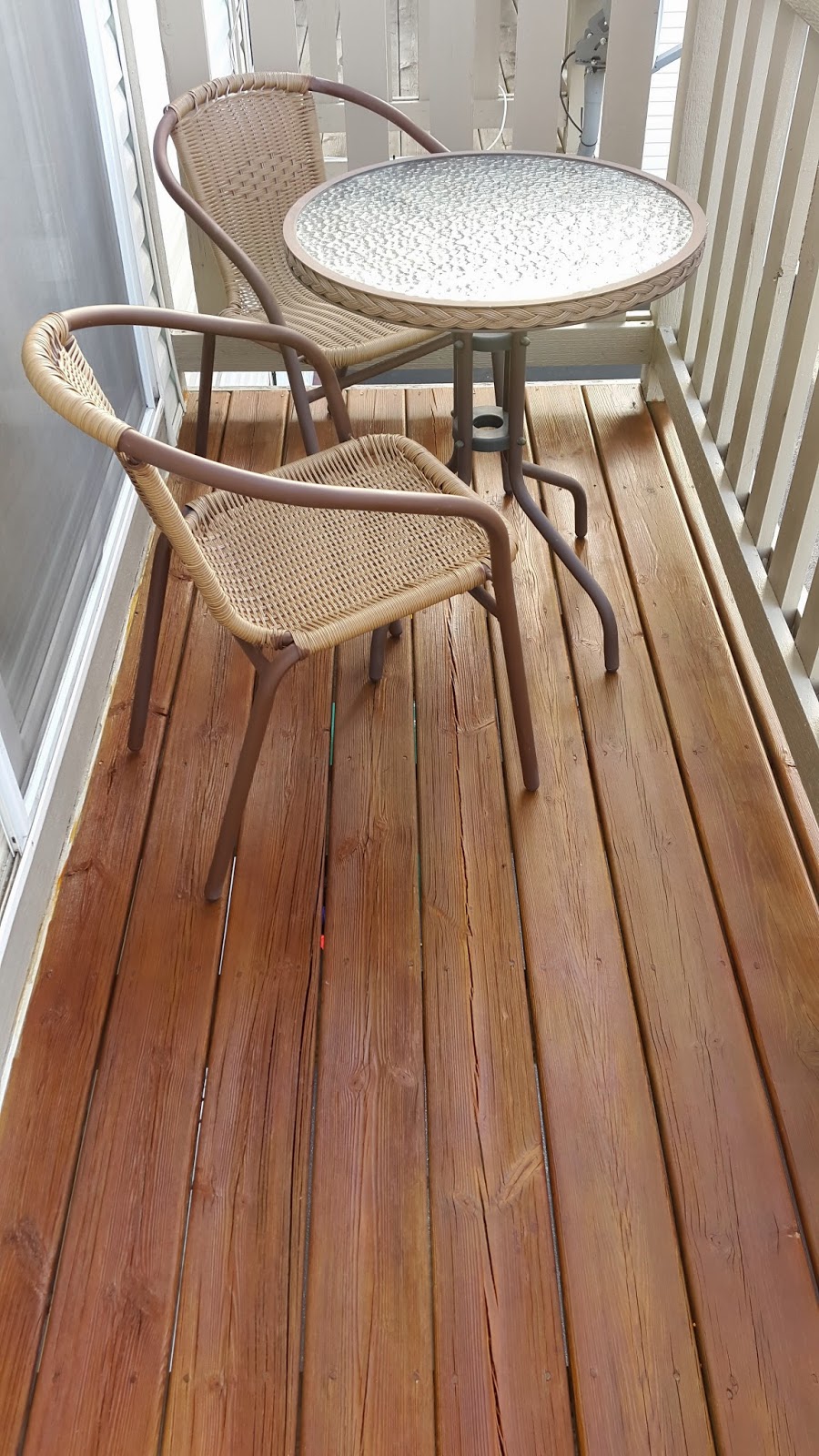 *******************************************
If You Liked This, Try These!
"How To Buy What You Love When You Can't Afford It"
Photo Credit
Frustrated Face