I Didn't Even See It Coming
---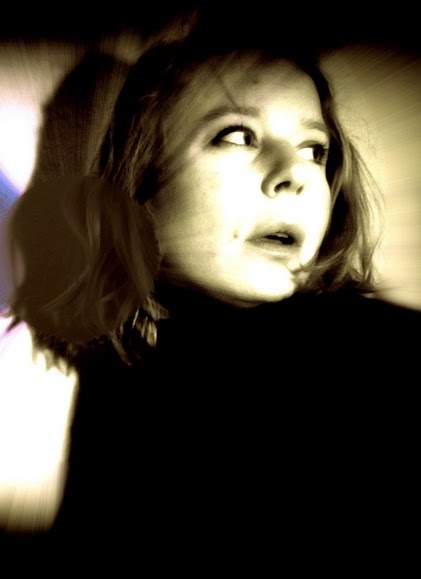 Two days after a catastrophic break-up with my boyfriend of two years, I wandered into a pet store looking to purchase a larger cage for the bunny my now ex-boyfriend had bought me for my birthday.
I asked to speak with the manager, telling the store employee that I was in need of a larger cage and that I expected them to deduct the price of the smaller cage I had already purchased, a cage that I had been talked into buying only a month before, a cage that the employee should have known would be way too small.
The manager came out, I argued my case, he offered me a job, and then I asked him out on a date.
It was the chance meeting of a lifetime, the chance meeting that changed my lifetime.
It was an explosive combination of a girl with daddy issues and a guy with an affinity for underage girls.
It was the night I met my ex.
On our first date he asked if our age difference bothered me, if I was ok with the fact that when I had been in fifth grade, he was already in his second year of college. He wanted to know if I was ok that now, being barely out of high school, he had been living in his own apartment for 8 years.
I thought about what he said, but only momentarily because he was quick to tell me how much he admired me. To tell me that he knew I had lived so much in my short lifetime that I had the maturity it took to be with someone nearly a decade older than myself.
He told me that he knew I was mature enough to handle all of this. 
I, being too young to see what was going on, felt very "adult-like" under the praises he was bestowing upon me. I thought that maybe for the first time, someone really saw me.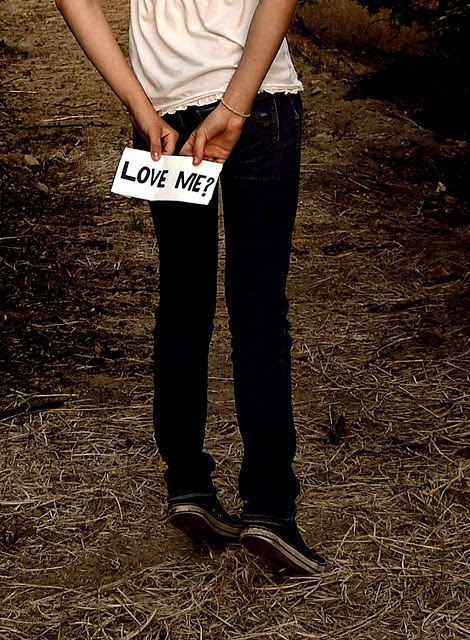 I look back now and realize I was being groomed.
I am absolutely disgusted at some of the things that took place in our early relationship, things that I let him talk me into, things that by some standards would be considered illegal. I wish I could go back and shake a reality check into young Eden, but she probably wouldn't have listened to current Eden anyway because she certainly wasn't listening to anyone else.
My story is so cliche that it makes me feel like an idiot.
How could I not have seen what was going on? How could I have been so stupid?
The shame and guilt that I carried around from that has been something that took me a very long time to come to terms with.
Was this my fault? I started this, this was my idea, and I made the first move. I didn't just walk into this mess, I opened the door and invited it in.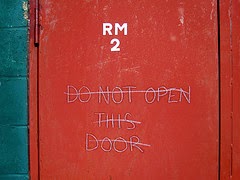 I simply had no idea what was going on back then because I was practically still a child. I grew up in child abuse and I continued right along in it, and in many ways I continued right along in it.

And that is really hard to even think about.
I grew up in child abuse, started a relationship consisting of near-child abuse and married into domestic abuse, I didn't just age, I transitioned.
And not only did I not realize it, no one around me realized it either.
I think people are under the impression that abusers, whether child or domestic, are big, scary, and that you can spot them from a million miles away. People tend to naturally assume that they would be able to pick up on an abuser's personality traits, recognize them for who they really are, and see the demons they harbor within.
But you can't, people don't, and that's evidenced by all the victims that go unnoticed. You see it when an abuse story crosses the news headlines and they interview people who personally knew the abuser and they consistently say things to the effect of "we never knew, we had no idea. He always seemed like such a great guy, a little strange maybe, but harmless!" 
I saw it in the faces of my friends who were nothing short of astounded when my true life came to light.
I'm also reminded of it every time I hear Mr. Attorney Man talk about my ex, "he seems so wimpy and whiny. He doesn't even seem scary."
And he is right.
To the outside my ex isn't some big scary monster. He seems timid, non-threatening, weird at most, and not only is that why I didn't immediately recognize his danger, but it's also why no one else ever noticed how much trouble I was in.
Abusers know that if you sense their danger then you will see them for who they really are. They are masters of disguise because it is imperative to their survival.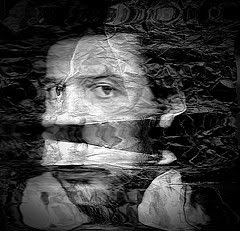 Domestic abuse and child abuse continue year after year because of the simple fact that abusers blend in. They aren't always the big scary monsters that are depicted on TV; the leering, brooding, person who walks around threatening people. Most of the time they are the outcasts; the weird dude at the party, the strange one at work, the person regarded as socially inept, and yet to their victims, they are the keepers of their lives and the creator of their nightmares.
I didn't even see it coming.
I look at him now and I see what everyone else sees, but I also see so much more, so much that no one else is capable of seeing.
And that's the way it works with abusers, that's how they stay alive.
They blend in to protect themselves, they hide away to protect their secrets.

I think the most insulting thing that you can say to an abuse survivor is that their abuser doesn't seem scary.

To me, that's worse than asking why I didn't just leave, because when you ask why I didn't leave, I know you just don't understand, but when you tell me that he isn't scary, it makes me doubt myself.
To me he is scary because I know what he is capable of. I know what he did to me. I spent a decade of my life fighting for my life while feeling nothing but weak, ashamed, and worthless. I tried my damnedest to get out. I know how hard I fought, and how many times I lost. I'm embarrassed that it went on for so long and I'm embarrassed that I couldn't get out. I'm ashamed that I couldn't protect myself and I'm tormented wondering if maybe I should have fought harder.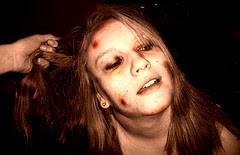 When you tell me that he isn't even scary, it takes every fear that I have and places it right before my face.
It raises the single question that every abuse survivor on this entire planet has struggled with:
"Is something wrong with me?"

"If he isn't scary, if he isn't threatening, am I just weak? Could I have stopped this? Was I just too stupid to figure out how to get out?"
It diminishes the fight, it reduces our struggle.
It makes me feel just as stupid, weak, and worthless as he made me feel, because if he isn't threatening, then my struggle wasn't real, because struggles are battles fought against hardships, and if he isn't a threat, then I wasn't in trouble.
If it wasn't a nightmare, then maybe it didn't really happen.

I say this in no way to shame Mr. Attorney Man or anyone who has ever told a survivor that their abuser isn't scary, they really just don't know, but what they don't know, it hurts us.
I hate introducing people to my parents and the reason that I hate it so much is probably one that you would never have guessed.
I hate introducing people to my parents, because people always like them.
I've gone through it time and time again, where a person knows that I have an abusive past and they finally meet my parents, and then they turn around and say something to the effect of "Huh. I guess I was expecting worse. They actually seem really nice."
"They seem really nice."
OH I'M SURE THEY DO. What with my mom's super-fake-polite-voice that sounds nothing like her real voice, and you all know what I'm talking about when I say "the phone voice." The voice you get that's like 3 times higher than your normal pitch, much more professional, and sounds nothing like the person that you really are. She uses that voice and then makes it slower and simply dripping with sweet politeness.
It's a voice that puts most people at ease and the voice that makes me want to leap across a table and rip her damn fucking face off.
Gosh I hate that voice.
It makes me even angrier than my dad's super-fake-laugh-voice. The voice where he lowers his normal voice about an octave and then adds a ridiculously forced chuckle to the end of every sentence. Now everyone that has ever met my father agrees that he comes off a little fake, but my mother, oh she fools people alright.
I recently came across some old records that I swiped from my parents house some years back. Folders and files that hadn't seen the light of day in a decade or two fell out onto my feet as I was going through my file box a few weeks ago. The kids were at daycare so I took the opportunity to sit down in the hallway and open the file.
I really should have prepared myself more for what I would find because the information that was scattered across the pages of school evaluations, mandatory pediatric counseling notes, medical files, and more, contained memories of my childhood that raised more questions than answers.
"Eden is a shy, timid, overly thin child. When her teacher asked why she doesn't eat her lunch, she told her teacher that she believes her mother is poisoning her sandwiches."
– School psychologist

"Eden (age 14) is being admitted for a psychiatric hold. Reason she gives for attempting suicide is 'I will do whatever it takes to get out of my house.' She presents with no obvious psychological disturbances and with the exception of her suicide attempt and a history of self-harm, no psychiatric disorders appear to be present. Prescribed treatment will be medication, refer to psychiatrist notes."
-Hospital record

"Eden appears to be a bright, friendly, 15 yr old who informed some members of her church that her parents were being abusive. Her youth group leader took her meet with a church counselor. Eden didn't say anything during the entire session with the exception of pleading to be removed from the home. When Eden was informed that the goal of the meeting was to help her come up with ways to get along better with her parents, she ran from the meeting and her youth group leader had to chase her down and physically carry her back to the car. We were informed that it took two people to keep her in the car on the drive back to her parent's home. Parents state that she is naturally defiant and that they have been working with her on that issue."
-Counselor Note
You guys, ugh. I just… no words. "We don't see anything overtly wrong with her, but since she hates her parents enough to try and kill herself, we should probably medicate her."
The signs were ALL THERE and yet no one saw them. They were all there, buried under my mom's super-fake-extra-polite-drippy-sweet-phone-voice, the one who spoke for me in most situations. The voice that was backed up by my father's super-fake-laugh, taking everything that was going on in stride. Voices that were never raised, always calm, and alerted no one to anything but the light heartedness of the situation, of an abuse that couldn't possibly be real,
Because that's how abusers survive. They exclude positive qualities so that no one can see past them to all the monsters they harbor within.
It's exactly why no one ever suspects the abuser next door, the celebrity that beats his wife, the mother that hurts her child.
It's exactly why many people are so confused when they meet a "known" abuser, because it wasn't who they were expecting.
It's exactly why us victims start to question what really happened. Because if other people don't see it, did it really happen? Is there just something wrong with me?
What is wrong with me?
I grew up in a world that no one knew of, I invited in a trouble that no one recognized, and I stayed for the next decade because no one noticed me hiding behind the person that no one ever really saw.
So is my abuser scary?
No.
Not unless you know him.
The scariest things are not the things we see, but rather the things that are left unseen. Like the heart attack that silently sneaks up and then squeezes the life out of its victim, an abusers can go unnoticed until the moment they take a life.
The nightmares come when you close your eyes, because the real threats are the ones we can't see.
So is an abuser always scary?
No.
Not unless you know what they are hiding.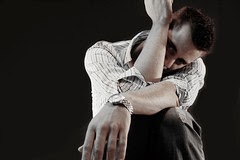 *************************************

If You Liked This, Check Out These!

"Because No One Ever Told Me"
"I'm Not What You Were Expecting."

"To The Woman Who Isn't Yet Free"
Photo Credits
Abstract Face
Do Not Open Door
Abuse
Love me
Man
Looking Over Shoulder (cropped)