Well Surprise, Surprise……
---
Well, surprise, surprise, I have court again on Friday.
Does this seem a bit redundant to you? I mean really, aren't you tired of talking about this?
Because I am.
I am so over this.
In fact, I'm pretty sure that is nearly exactly what I said last time!
But, as usual, there's nothing I can do about this, so onward we go.
Please God, let this finally be over (God, can you hear me?).
Hopefully this Friday, my ex will actually understand that yes, if we are standing in a courtroom, in front of a judge, WE HAVE COURT.
Enter Raised Eyebrows of Stupidity: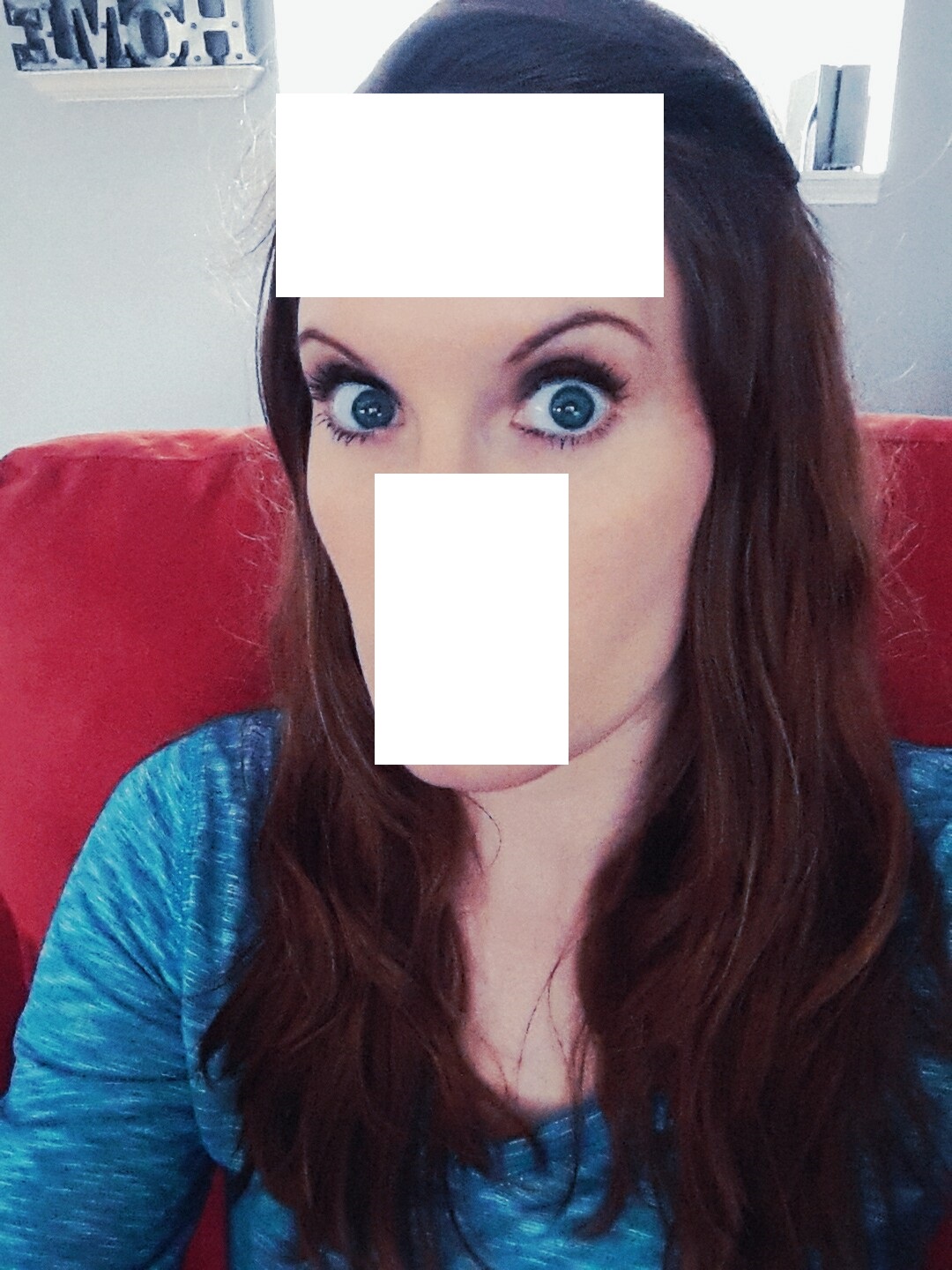 Seriously, don't even get me started on that again (really, how stupid can you be to stand in a court room, in front of a judge, and argue that you don't have court??), because it's way too early for me to start drinking, and I just cannot handle any more of his nonsense if it's not going to be paired with a tasty margarita or a couple of whiskey shots to help dull my annoyance.
Because trust me, there is annoyance, and I am not in the mood to get my first assault charge.
So I guess, if there is anything to be thankful for, it's that this entire process seems to have pushed me past my usual PTSD- court induced "I'm so scared, I can't go into the courtroom" feelings. Yep, now I feel more like "get the F out of my way, I need to get in there, and get this over with."
#TrueStory.
So court on Friday? I will be going. Because really? This is insanity and I want out of the hamster wheel of life, where I just run and run but never get anywhere. Someone make it stop. I want to get off this crazy ride, so on Friday I am going to roll the damn wheel right up to the courthouse steps, get out, and God help me, if I have to get back in the wheel and roll myself home to spin around in circles for a few more weeks, I may willingly fling myself out the side.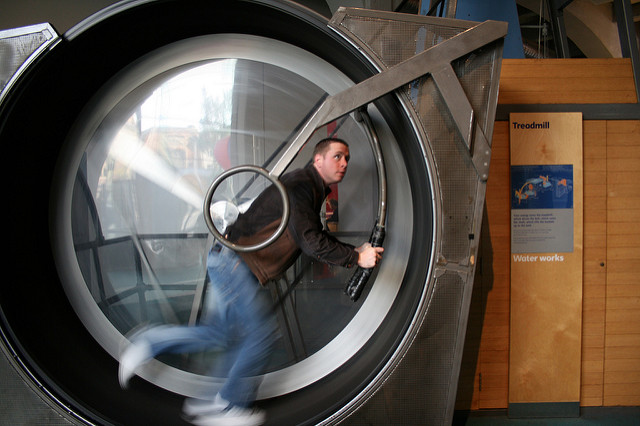 Not really, but I may invest in a little hamster habitat and hibernate for a few weeks if this case gets continued one more time.
So please, please, all of you start praying and sending me good thoughts and let's hope that when I leave court on Friday, that I will have an order in my hand that says my ex needs to pay me an exorbitant amount of money, or his ass will be warming a bench in the county jail.
In other news, isn't this kid cute? I love it when they are self entertaining (which in my house rarely happens, so please, take a moment to celebrate this with me).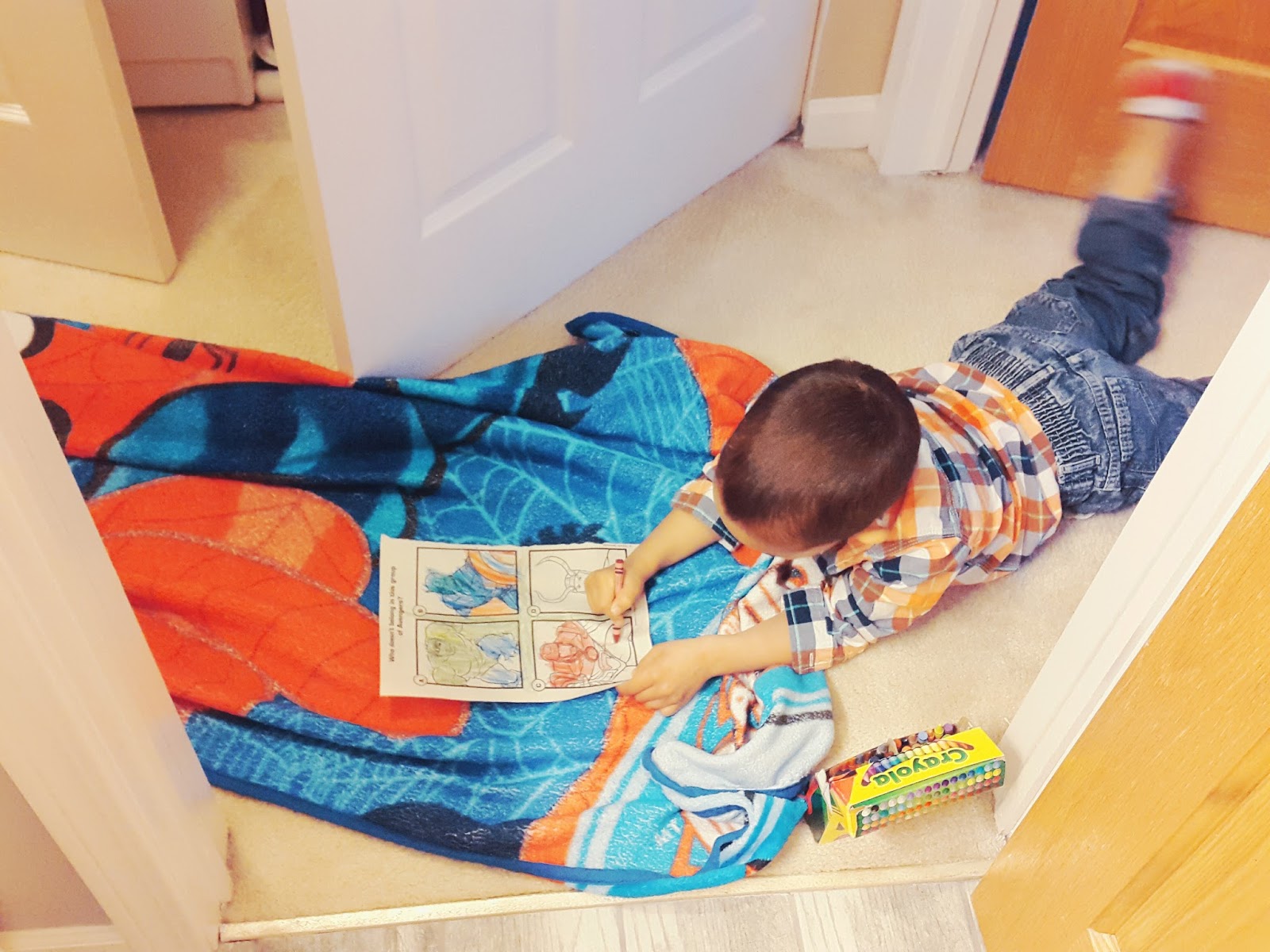 Yay!
And court, ugh.
Friday, let's do this.
************