Can't I Just Bang Both Of Them?
---
Do you remember in my
Boyfriend Application
post I said that I thought I was ready to give a real monogamous relationship a try?
Well, it didn't quite work out like that.
If you remember correctly, for quite a while I was dating quite a few people at one time, but nothing serious. In fact, when someone would approach me with the idea of labeling whatever it was that we were, I'd step out of the relationship completely. I just wasn't in a place where I wanted to be in a "real" relationship. I was enjoying seeing what was out there, I was enjoying being single-ish, and to be honest, I was having fun.
It was kind of awesome to be like "sure, you can come over and watch a movie, but I don't have to mess around with you because you're not my boyfriend," or "sure, you can come over and mess around, and I don't need you to stay and watch a movie because you're not my boyfriend."
I was actually really surprised at how comfortable I was with casual open relationships. I always thought that I would be the jealous type, but it really didn't bother me. It was kind of freeing to be able to have different areas of my life filled by different people and it was also really nice to not have to be someone's entire other half. What I was starting to realize though was that the whole "open relationship" thing was just something that I was using as a coping mechanism to not have to fully trust anyone. Like how can you cheat on me if we are in an open relationship? How can my expectations be let down if I spread them around to a few people?
Yea, I get it. To be honest though, I don't regret doing it. It really has been working for me and I really have been happy with it. It allowed me time to learn how to stand on my own two feet and be my own person for once in my life, while still being able to figure out which qualities I do and don't want in a man.
A few months ago though, when I decided that I had been "single" long enough to really know who I was and what I was looking for in a boyfriend, I decided to be a little bit more open to finding someone to have an actual relationship with. What I was not expecting, was to find two someone's.
First I met a guy that we will call Doctor Dude. Hence by his name, he is a doctor. He is 38 years old, got divorced four years ago, and has two sons ages 5 and 7. I met him first and we hit it off instantaneously. We run on the same wavelength of humor and our conversation's flow so naturally. It seems to be a race to see who can get the first "good morning" text sent out and it's not unusual for us to talk on the phone at night until we are technically into the next morning. The fact that he is absolutely my type physically just makes the situation even better. When my phone alerts me to a text, my heart always does a little leap, hoping that it's him.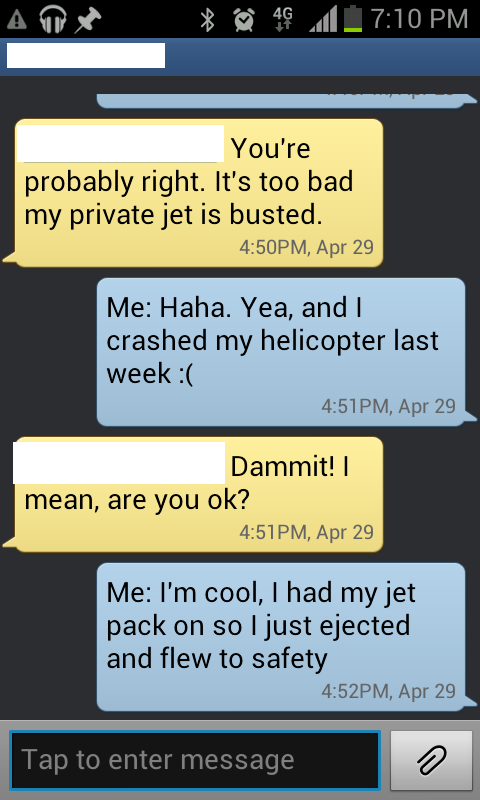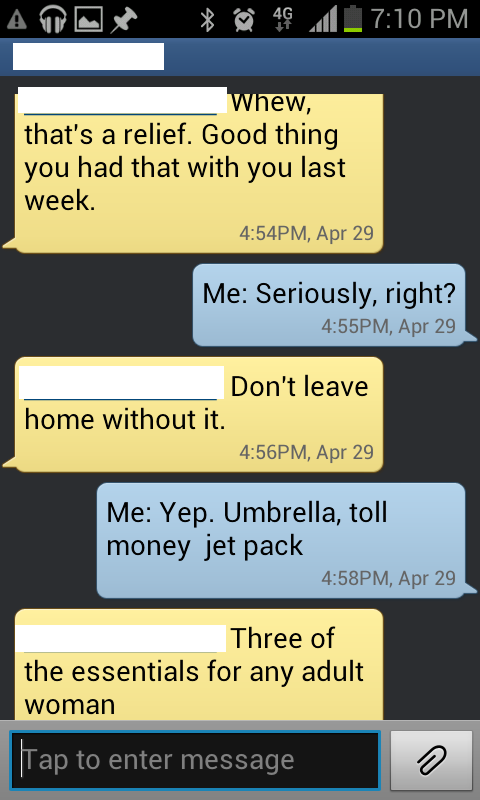 I was still getting used to the idea of being "in" a relationship, so I told him right away that I wasn't sure when I would get to the point of monogamy and if he wanted to keep his options open that was fine with me. He confessed that he was pretty much in the same place. Neither of us wanted to commit completely, but we also spent way to much time together to be considered "casually dating." We talked about it and together we decided to actively pursue a relationship with each other, but at the same time to keep our options open, and take things slowly.
Oddly enough, a few weeks later we both met someone else on the same day. While Doctor Dude was a little bit more hesitant than I was, I encouraged him to take the girl he had met out for a drink. Since I had met someone as well, we both unknowingly scheduled our dates for the same night. Doctor Dude and I even talked right up until we each of us arrived at our respective date locations that night, his location being a place that I actually recommended he take her to.
That night was my first date with a guy who we will call Secret Agent Man. Technically he is a special agent, not a secret agent, but my friends and I still break out into the "secret agent man" theme song everytime we talk about him. He is a special agent for homeland security and is currently assigned with the FBI in the Joint Terroism Task Force in the big city that I live near. Basically he investigates, tracks, and arrests terrorists in the city. Now let's just stop right here because I know how crazy this sounds. I meet a doctor and a special agent and start dating both. Right Eden…uh huh, I am absolutely sure that happened. Trust me, I know how much Internet land is watching me right now, half of you just waiting to find some dirt on me that proves me a faker, so it would be a little brighter of me to have made them accountants and retail store managers, but I'm not lying.
So anyways, I go on my first date with Secret Agent Man and we really hit it off. He is 39 years old, has never been married, he has no kids, but his sister and brother in law have lived with him for the last year while their house is being built and they have a 4 and 7 year old, so he has a pretty good idea of what it's like to have kids around all the time. He is always up for anything and is amazingly generous towards me to a point that it almost makes me uncomfortable. I tell him that I'm sort of seeing someone else and he tells me that he is also sort of seeing someone else as well. Perfect! We are on the same page.
Secret Agent Man and I had birthday's two days apart, so we had fun making fun of our 8 year age difference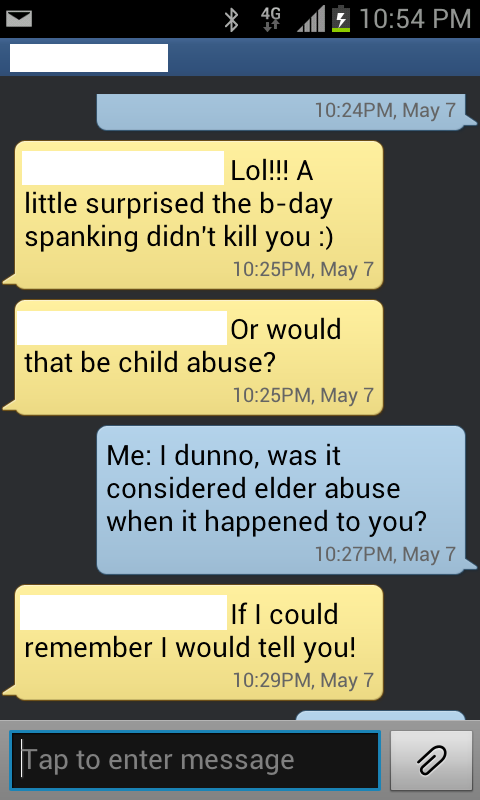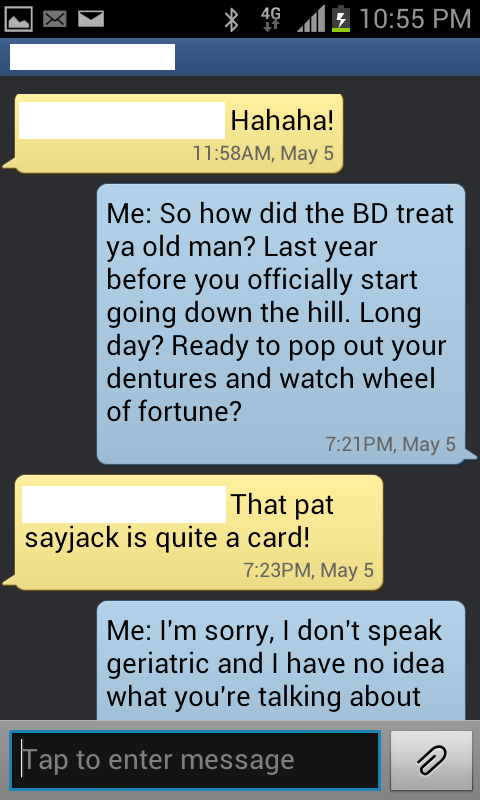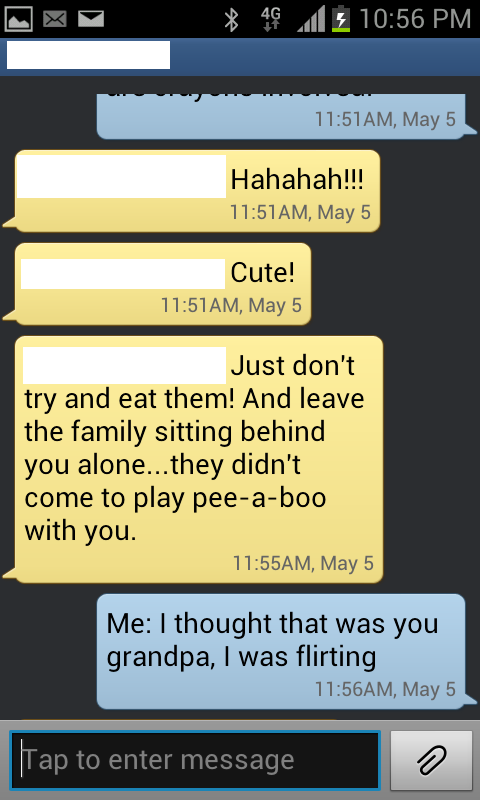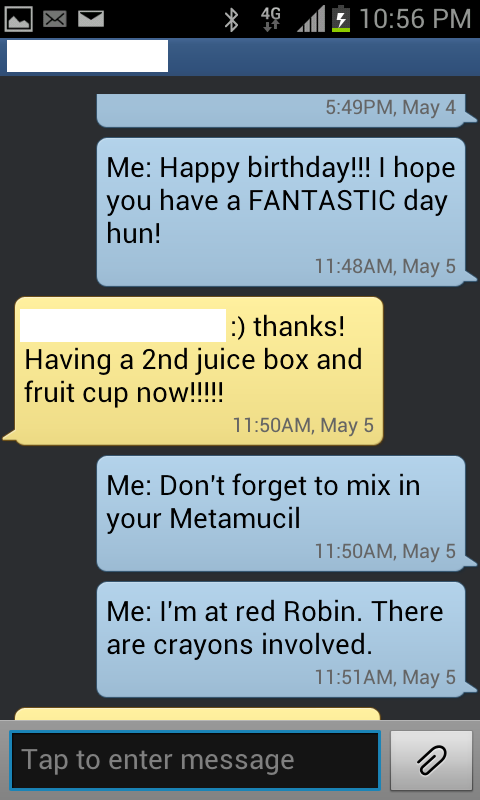 And look, Doctor Dude was totally supportive of my date with Secret Agent Man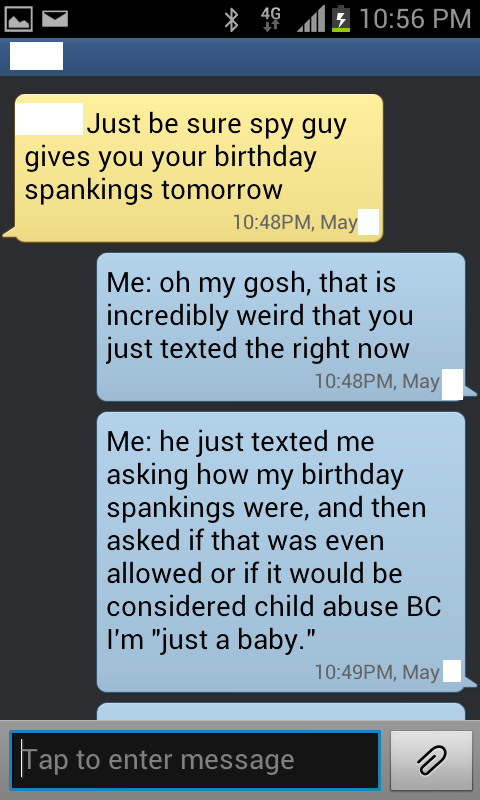 Fast forward to where we are now and this is how things have been looking; Doctor Dude and I are a couple and we are what would be considered each other's primary partner. I am also a couple with Secret Agent Dude, and Doctor Dude and Secret Agent Dude each have another girlfriend. What transpired was a polyamorous relationship. I wasn't setting out to get into one, it just seemed to happen because no one actually commited to being monogomous and yet our relationships continued to strengthen. For those of you who aren't familiar with polyamory, it is basically having a committed relationship with more than one person. It is different than casual dating in the fact that you have actual relationship's with these people and you are not just "dating around" (it is not group dating, each person has their own individual partners/relationships. We aren't swingers).
Honestly, I love it, I really do, but this is not what I was setting out to do. I was setting out to have a "real" relationship with someone, not "someone's." This is not the example that I want to set for my kids. I have been able to hide the relationships from them up to this point, but I can't do that forever. I am also willing to be open to the theory that by not committing completely to one person, I don't have to let my wall completely down either. In the interest of personal growth and the betterment of my children, I think that monogamy might be good for me.
Which is ironic because now this is happening;
Secret Agent Dude broke up with his other girlfriend because he wants to be an exclusive couple with me. I guess polyamory only sounds like a great idea until people start to get really attached.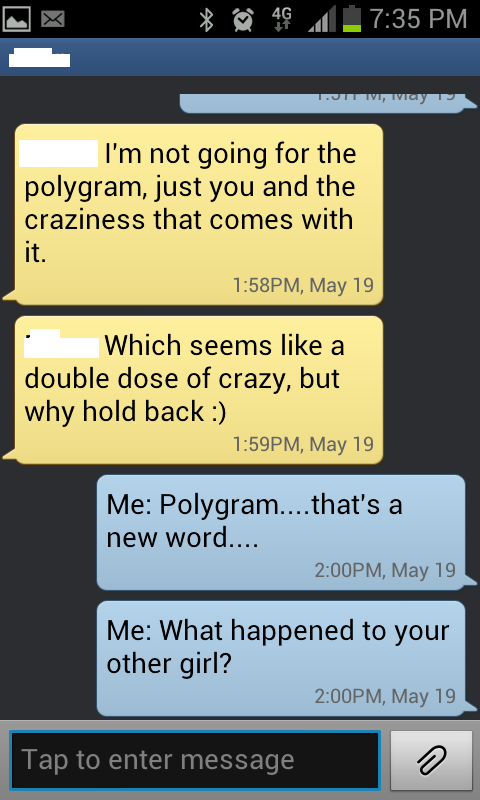 Also, Doctor Dude just moved three hours away, which means building a solid relationship would be harder now, but honestly, I've totally fallen for him.
So here I'm left with Secret Agent Dude who I really, really, like, who I definitely do see long term potential with, who wants me to drop Doctor Dude and be with just him. There is something about him that makes me feel very comfortable, almost safe. I don't mean "safe" like safe in the fact that he can carry his gun on an airplane, but safe in the sense that I truly feel like he has my best interests at heart. Safe in a way that makes me want to trust him and that scares me a little.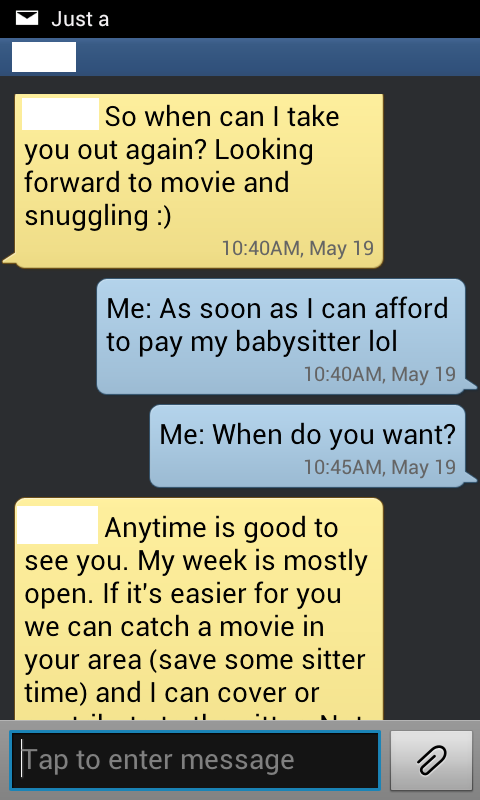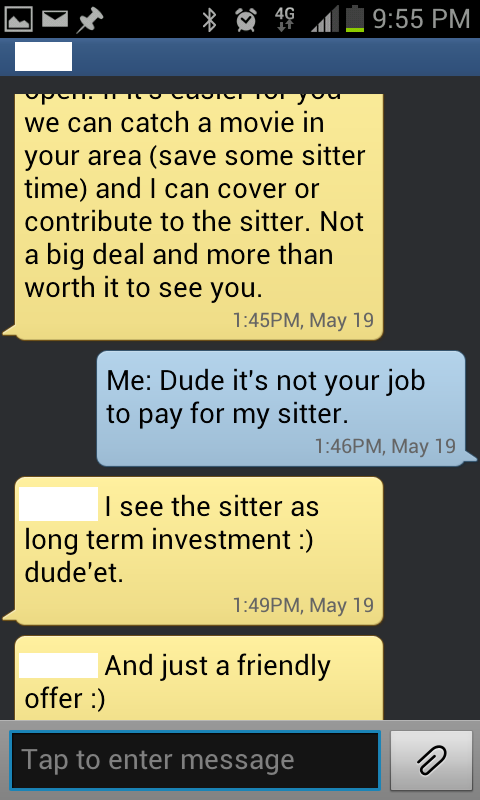 But I also don't find myself feeling the way I think I should about Secret Agent Man. He isn't particularly my type physically and he blows me out of the water when it comes to social awkwardness. While I have a great time with him, I find myself wondering if we would be better off as just friends, but I have a bad pattern of never falling in love with the guys that I should and I'm trying to change that. He doesn't deserve to be dragged along for the ride though while I figure it out.
Secret Agent Dude took me out for my birthday. He got me my own FBI kit and official Terrorism Task Force shirt so that I could come with him on "take your kid to work day." He also got me suckers since "kids" like candy. Guess I shouldn't have made fun of him so much for being old…..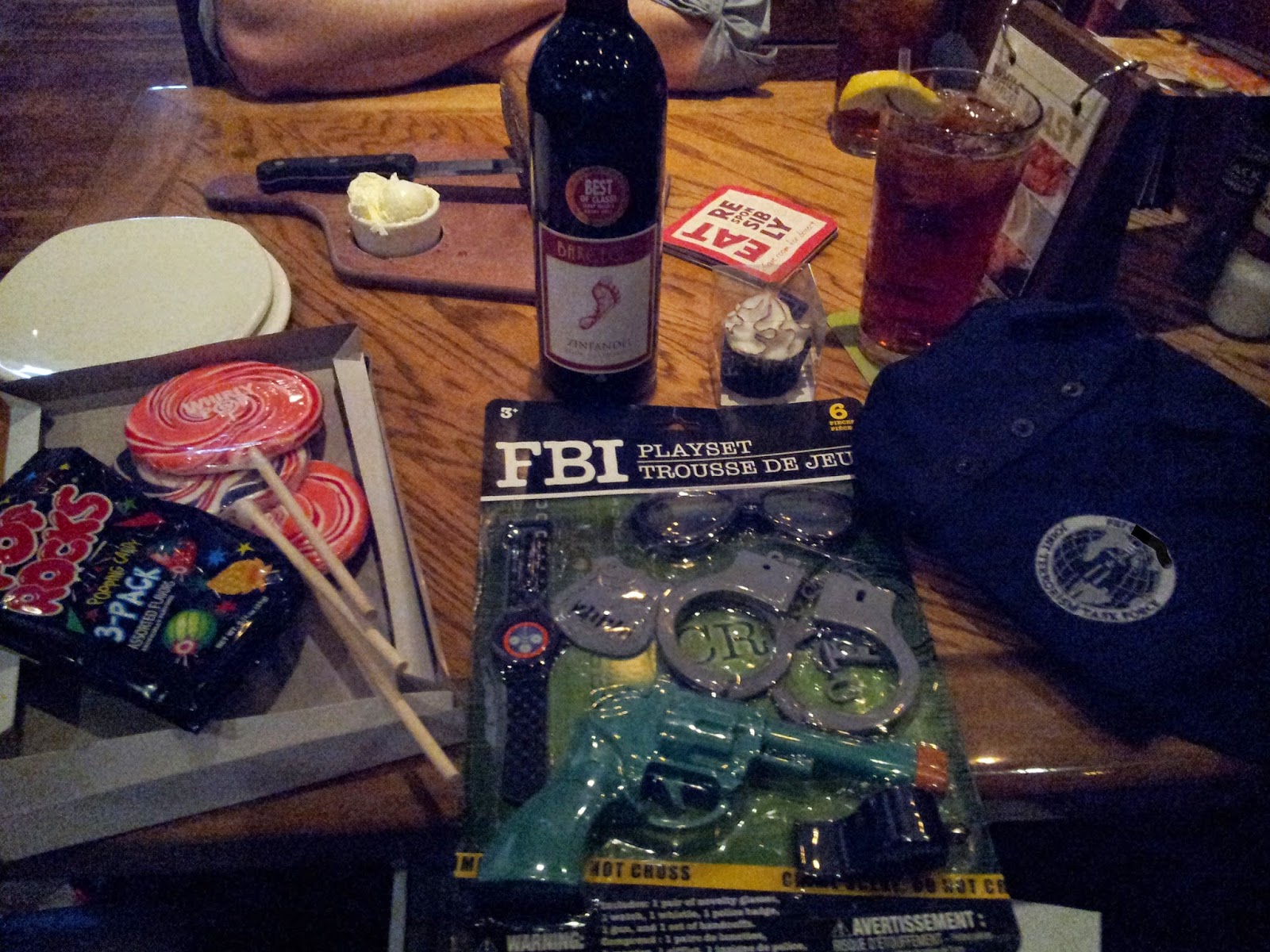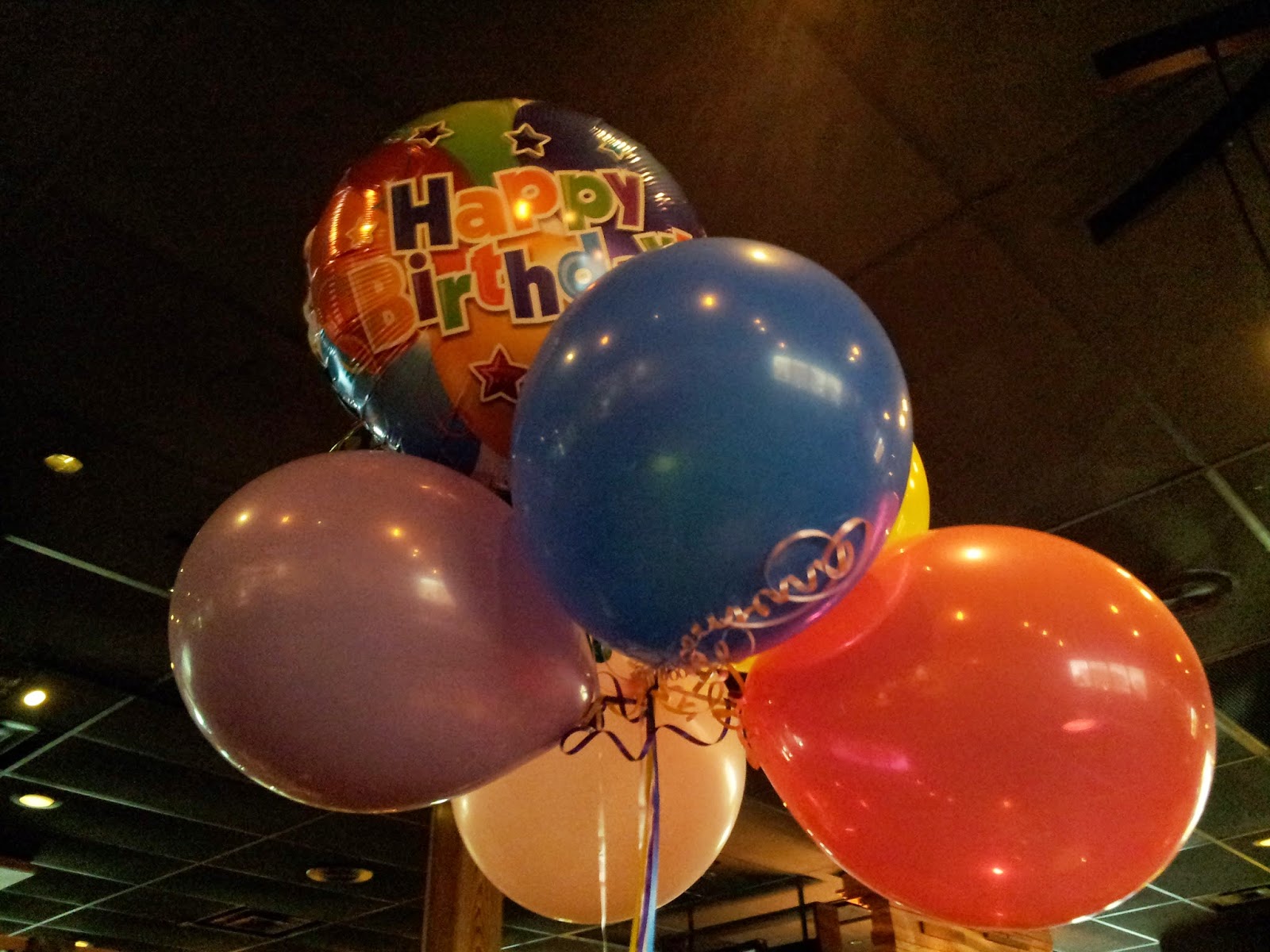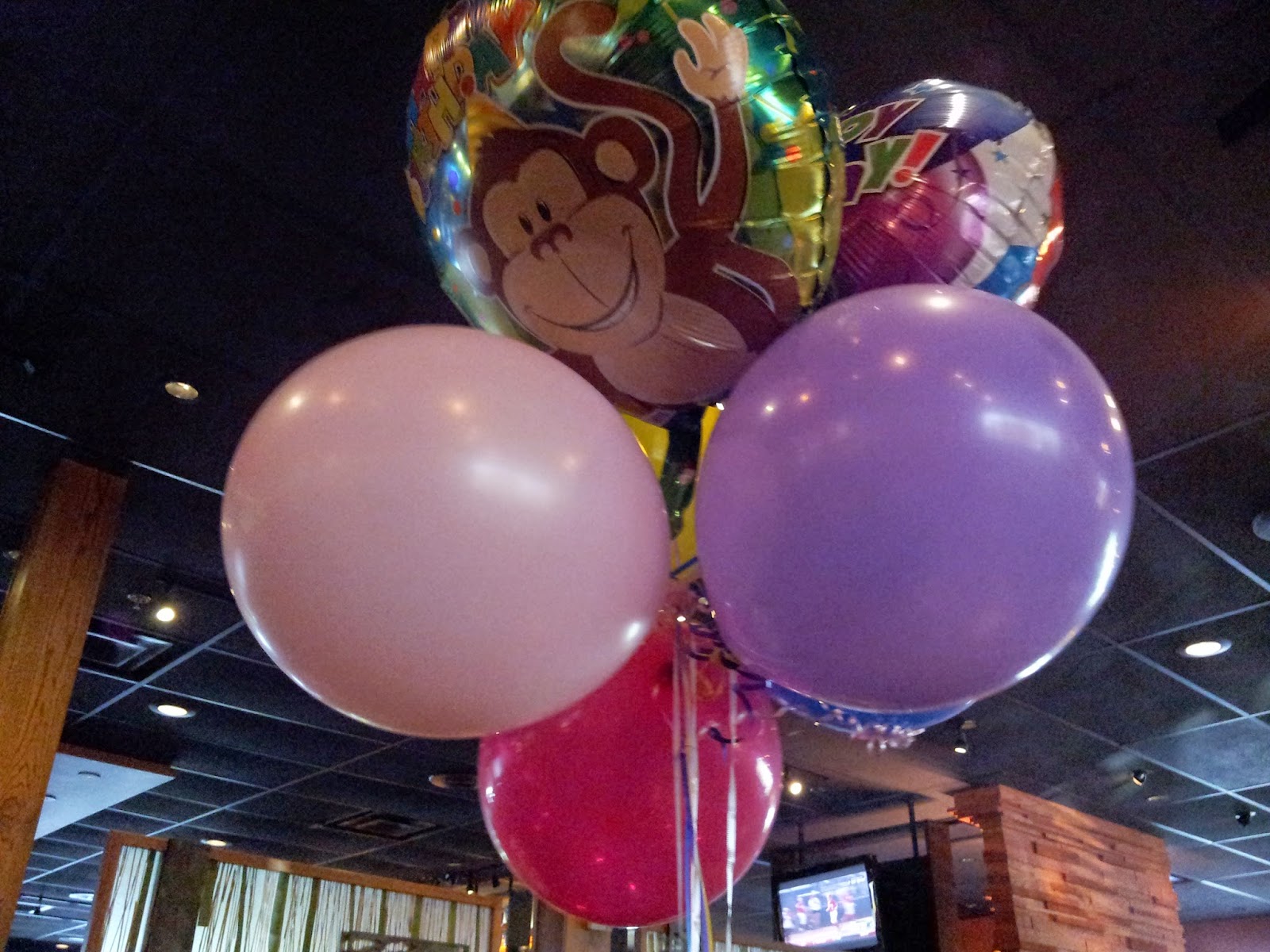 Then there is Doctor Dude. There is something about Doctor Dude that I just can't shake. Something about him that gets me going in every way. We have talked about it quite a bit and Doctor Dude wants to stay together and see where things go, but I could never ask him to move away from his kids and the chances of me leaving a place that I love so much are unlikely so I feel like "what's the point?" Yet despite my usual easy break-ups, I can't imagine letting him go. He and I have talked quite a bit lately about making our relationship exclusive, yet the distance is a killer.
Let the record state that despite the title of this post, I haven't slept with either of them. We have partaken in other adult activities, but I have yet to bang either one.
Blogland, HELP. I always make the wrong decision. I always choose the wrong guy! My brain says to go with Secret Agent Man who treats me like a princess, but yet I'm not sure my heart is in it. What my heart is saying is to go with Doctor Dude, but my brain is reminding me that he moved away and is living a lifestyle that I will probably want to be leaving soon.
Should I just break up with them both and start over?