This Is Not A Post I Wanted To Write
---
Well this isn't a post that I wanted to write so forgive my grammar, I'm writing during an ugly cry.
As I was writing the last post, the one about the philosophy guy, it really got me thinking that wow, he looks amazing, so why am I struggling so much in wanting to fully commit to him?
I can't believe how much has changed since I posted that blog on Monday night.
Everything with him and I has always been so easy. Even the few differences of opinion we had were settled openly, easily, and with an effort to compromise; so much so that he even commented on how nicely we"dispute" feelings. Yet still we hadn't really ever sat down and talked about the elephant in the room and as I was writing about it in the blog post, I realized how heavy it was weighing on my mind. As he went about his days discussing "our future," I was content to live in the moment and was actively striving to not look past a several week time frame.
But why!? This is what I wanted, this is exactly the kind of committed relationship I wanted, right?
Because we had yet to revisit the the topic of my children after he told me that the prospect of parenting my kids scared him.
So last night, I asked him.
We had one of those conversations that you know is going to be serious because it starts out with a sigh and is immediately followed by "we need to talk."
We did need to talk, because I needed some answers.
"How are you feeling about my kids?" I asked him.
Then the sigh came from him and my heart fell to the floor.
I wish I didn't remember this conversation so clearly but it's been burned into my brain and is replaying over and over on some horrible track record that I can't seem to get out of my head.
"Eden, you asked me to be honest with you and so I am. I wish I had a better answer for you, but the truth is, I don't know. Everyday I feel more conflicted. Everyday that I spend with you, every time we talk, I find myself feeling more and more reassured that you are exactly who I want to be with, that you are the person I was always looking for. I think about you all the time and I find myself planning our future and that scares me because the life I'm planning with you, it's a life that I'm having a hard time reconciling with reality; the reality that you have kids. Everyday I spend with you I'm struggling more and more with the fact that I don't know if I can handle kids."
I didn't know what to say. "So….you don't like my kids?"

"No, no, no, no, and that's the problem" He said. "I am loving your kids. I wish I didn't. I wish they were bratty and rude and that I just didn't like them. If they were terrible I could justify to myself that I don't want to raise kids that aren't mine because they are awful and then I wouldn't feel so shitty about myself, but the truth is I really enjoy your kids. I love seeing them, I love spending time with them, and I love watching you mother them. A big part of what I love about you is how great you are with them. I love that you manage your life so well, that you don't complain about it, and that speaks volumes. I see how hard you work and even when you are exhausted, you still never complain and you manage to get through it with a smile. It's a selflessness that I've never seen before and it's what makes you stand out from so many other women. I see how much work your kids are and it scares me because I don't know if I want to be the other half of that work. I don't know if I have it in me to be the other half of everything you do or even if I want to take on the task of raising kids. I don't know if I'm that selfless and not only does it make me feel like a jerk but it kills me because I know that choosing you forever means accepting the work."

I literally felt like I was going to throw up. "You know I'm not looking for someone to take on half of my responsibilities, right? That I'm not dating you because I'm hoping to find someone to lessen my workload?" was the only thing I could think of to say.
"Oh gosh, I know that'" he said. "You've never asked me to do anything for them, if anything I can tell that you are protective and prideful of taking care of them yourself, but the thing is, if I were to one day marry you, I wouldn't want the woman I love to be working so hard by herself. I would be a douche to not assume some of the tasks and when I see how hard you work, I don't know if I'm cut out for that. I know you said that you don't expect me to be their father, but they have no father. That's a lot of pressure. I would be the closest thing they have to a dad and I don't know if I can, or want to, be their dad. To be honest, I'm not even sure I want the kind of lifestyle that comes with kids."

I just sat there. I have the utmost respect for his honesty and I 100% understand what he is saying. He has not only a right to feel that way, but he has a good reason for it as well.
What do I even do??
"Well," I said. "I can respect that but unfortunately we are obviously a package deal…(he interrupted me here to assure me that he has been falling for all three of us, that it's not that he doesn't want the kids, but that he doesn't know if he could be anything more than the fun uncle), but I'm not sure where to go from here. I think we need a little space. This isn't as if you don't like a habit of mine, or one of my friends, or my housing location, these are my kids and there is nothing I can do about how much work they are or the fact that they exist."

We both sat there in utter silence until I finally started speaking again. "Maybe if we take a little space and let you clear your head that might be good. Maybe if we see other people you will be able to figure out how much work you are willing to put into me and my family. I don't usually introduce my kids to the guys I date until much later than I did with you because I understand how overwhelming it can be to try and get to know 3 people at once, but it was something you said you needed and so made an allowance. I can't imagine how scary it would be trying to get to know me and at the same time getting used to our pace of life. I think some time apart would be good for us, allow you to gain some perspective without being bombarded by my daily reality."

"That is absolutely not what I want" he said quite firmly. "The only way I'm going to know if I can get used to it is if I keep pushing forward. I told you from the beginning that I don't want an open relationship. I don't want either of us to see other people and I want to continue to see your kids. I just need you to be patient with me while I figure out if I can or want to do this."

I sat there for a minute, several actually, and I thought about my life. I thought about how my heart was breaking and I came to a very clear conclusion. This, this exact moment was what I feared from monogamy. I feared fully committing myself to someone who wasn't sure they wanted to be what I might someday need from them.
Eventually, through choking back tears the only thing I was able to pull together was this; "I hear what you are saying and I can see that you are struggling, but I can't do this. I've been hurt so much and have been let down so many times that I can't fully invest myself into someone that is already having major doubts about my lifestyle. I can't sit around and wait for someone that I'm falling for to let me know if my life is going to be a problem for them. It's normal for you to doubt my lifestyle. Kids or no kids, everyone needs time to decide if the life of the person they are dating is a life that is compatible with what they are looking for. I expect you to do that, but that's usually something that is done in the beginning of a relationship while you are casually dating, not once you are fully committed and functioning as an invested couple. I'm fine giving you the time and space you need, without pressure from me, but what I can't do is to fully commit to helping you figure out what you want and at this point I can't allow my children to be test subjects."

You guys, what was I supposed to do? Continue to allow him to settle into my life, into the lives of my children, knowing all the while that we were on some kind of extended interview to see how much of us he could handle? I've had a hard enough time figuring out what I want, I don't have it in me to help someone else figure out what they want. My heart is too fragile for this and my children are too precious for me to allow another person into their lives with the full knowledge that he might be ripped away from them.
Figuring out if someone can deal with the fact that their partner has kids, that is normal, that is expected. I am not living in some fantasy land where I think that I'm going to marry someone who has never met my kids, but as a mother, my kids need to come before my dating life. My kids, they will always need to come before what I want. How do I allow someone access to them, to their little hearts, when the issue isn't them, it's what he wants for his life? How do I put myself in the position of committing myself and my kids to see if he decides to want us or not?
I can't.
"Eden," he said. "I don't want to break up with you and I definitely don't want to see other people. I can't imagine my life without you, I just need to be around your kids more, I need to see if I can get over these feelings. If you can't be patient and stay committed to me while I figure out what I want, this won't work."
And there it was, the line drawn in the sand. The ultimatum, the thing I have spent a year preparing myself for; the moment when I see the boundary line of someone else and determine if it is anywhere near mine.
It wasn't.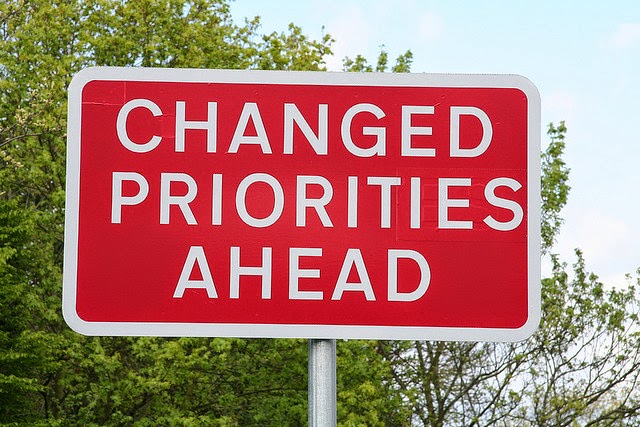 "I appreciate your honesty and I respect your feelings, but I'm sorry, I just can't do that." I stuttered out. "This isn't an issue that we can think on and come to a compromise. This isn't even about me, or my kids, it's about you not having a clear understanding of what you are able to offer or even what you want. I am willing to be patient, I am willing to give you time and space without any pressure from me, but I cannot commit myself to being a test subject. I can't go forward in this "fully committed" knowing that you are struggling with even watching me work and knowing full well that if my life got harder that there's a good chance you would bail on me when I needed you the most. I'm sorry, but if we can't take this a few steps back then I need to end this."
He wasn't crying, but he was definitely choking back a few tears of his own. I asked him not to call me again. I know how heartbreak works. I know that when you miss someone the most, that the issues seem the smallest. You jump back into the relationship just to stop the pain, but it doesn't fix the issue. He was very clear that he has really been struggling with feeling like he doesn't want the responsibility of children. I can't risk him coming back because he misses me because I will always be  wondering if my kids and I are one step away from overwhelming him.
He said he understood and we parted ways.
I then spent the entire night crying and am not feeling much better today.
I feel hurt. I feel misled even though I know it wasn't his intention.
I feel angry, angry with my ex that his poor choices are continuing to make my future more difficult, which is unsettling because I have long gotten past the anger. I feel resentful of the fact that his life is easier because he doesn't have two kids anymore; that the only person he has to care about is himself and that my life has been forever made harder by the fact that he chose himself over the children he brought into this world and the woman he committed himself to.
I feel resentful of the fact that what I want and need always comes after the wants and needs of 2 other people and that I'm once again watching what I want slip away because I am not just living my own life, but also the lives of 2 other people. That of course makes me feel mortified and disgusted at myself for even allowing those thoughts to cross my mind because not only are my children the center of my world, but I have proven that I would give my life up for my kids in an instant. I can't even believe that I am thinking about how much easier it would be without them because if anything ever happened to them I honestly don't think I could survive it. No, I'm pretty damn sure I wouldn't survive it.
And then under, on top, and in between all of those feelings, I just feel hurt because I'm once again watching something I really wanted slip away.
So that's how I feel blogland. I can't believe that I am sharing this online, but I promised to show you the struggles and here they are. This is the ugly, painful part of single motherhood. This is a reality that many women are living.
I just feel so confused, once again beaten down, and hurt. I feel really, really, hurt.
So if all you trolls could just give me a break in the comments today I would much appreciate it.