I'll Take The Fluffy Monkey Please
---
This summer has brought with it a new realization that I have transitioned in a big way. When my ex first left I was trying to survive not only the trauma of him leaving and the start of my recovery, but I was buried alive in motherhood as well. I had a toddler and a nursing baby and as any new-ish mother can attest to, that's a lot. I was up all night with an infant and running all day after a toddler. I was in court for my divorce, re-entering the workforce, looking for daycare, refinancing the house, cooking, cleaning, grocery shopping, parenting, dealing with the kids medical issues, maintaining our lives, and doing it all without the help of my family.
Most days I just felt like I was in autopilot. Lost in a sea of laundry and diapers, paperwork and court dates, state benefit applications and kids, tears and grief, I was just doing anything and everything that I needed to do in order to survive.
I spent my most of my days having no real logical conversations with anyone, because the only people I lived with either didn't know how to talk, or only wanted to talk about crayons. To top it off I was working as a nanny and so from the hours of 6:30am to 5pm I was alone with a 6 month old, a 7 month old, a 1 year old, and a 3 year old; only to come home to an empty house with a child on each hip.
It was isolating, overwhelming, and most days, depressing.
Now suddenly here I am with a preschool and a 2nd grader.
My kids are still little, 4 and 7 is hardly grown up, but they aren't babies anymore, they are kids. And with all the blessings of that change comes with it a whole new set of challenges.
Lately I've been finding myself more and more lost in the realm of single motherhood. There are questions that I don't know how to answer, situations that I don't know how to deal with, and things that I really need to talk about with people who understand. I'm watching both my kids struggle in ways that I don't know how to help them with and I don't have anyone to turn to for advice, because I don't know anyone in the same position that I'm in.
Friday night I went to my first Single Mom's Meet-up. I wasn't sure what to expect, I mean it all sounded kind of corny when I searched out the group online, but as is me and my constant quest for personal growth, I made myself go anyway. I posted on the online message board that I was coming for the first time, described what I was wearing, and asked that if anyone saw me that they would grab me because I wouldn't know who I was looking for.
When I showed up to the children's play center that night, I was fairly convinced that I would end up playing with my kids alone, but while I was paying the entrance fee another woman must have noticed the pink shirt that I said I would be wearing because she came up to me and said "hey, are you Eden?"
Thank you.
I was taken to a table where I met some of the most welcoming moms I have ever met in my life. Within minutes my kids had run off with their new friends and not ten minutes later another mom said "hey, we should ride the tractors too" (now I knew these were my kind of people).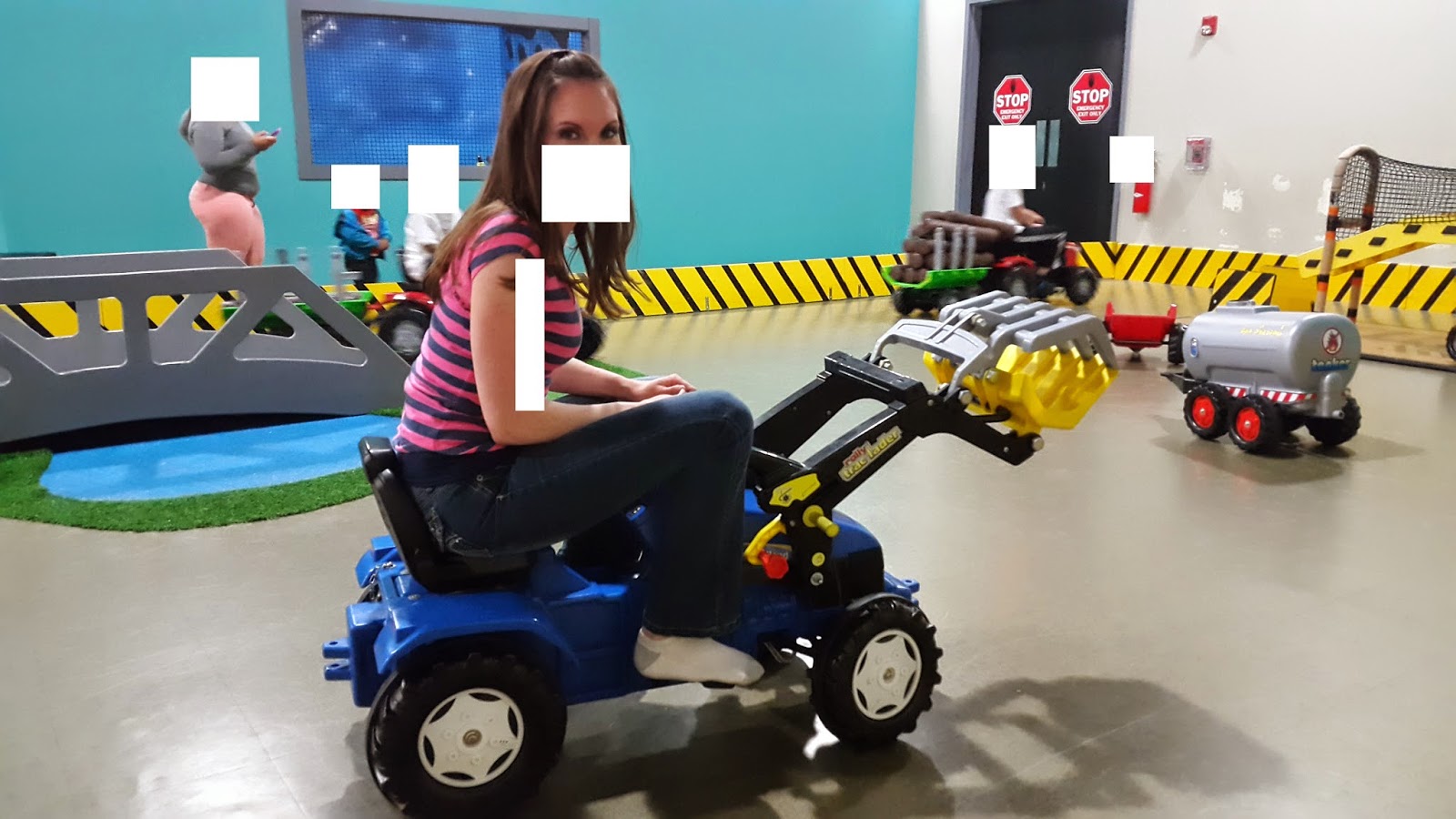 I was even more surprised when the financial director of my nonprofit showed up, I had no idea she was even in the group. We stayed for over two hours and every minute I spent with the other single mothers, it felt like home. I learned that I was by far the youngest in the group and had the youngest kids, but I liked that. This was exactly what I was looking for; people who had gone before me in everything that I was about to go through — people who could hopefully guide my way.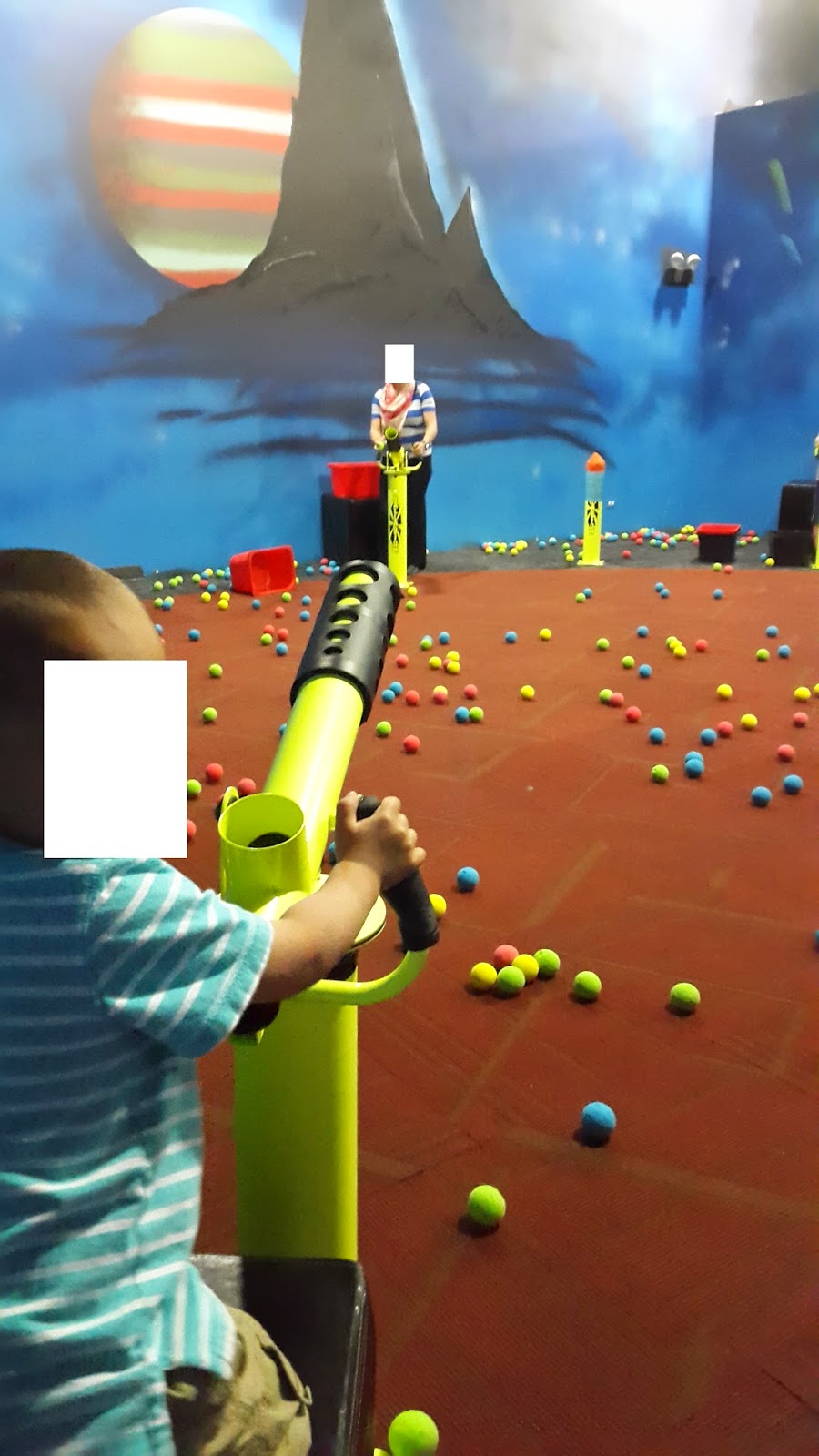 The Boy Child playing with another mom
Sometimes in life we find ourselves in lonely places. I've yet to meet anyone that at 29 years old already had an 8 yr marriage, two kids, and a divorce under her belt. I've yet to meet anyone who was abandoned by their spouse. I've yet to actually meet anyone who is an adult orphan by choice and outside of a previous support group I've never met another child abuse survivor. Until Friday night I didn't know any parents who were parenting alone.
But such is life, because life — while lived alongside the millions of other people on this planet — can sometimes take us to a place where we seem to have arrived first.
I remember sitting in a psychology class one day in college and discussing Harlow's monkeys. For those of you who are not familiar with Harlow and his monkeys, Harlow was an American Psychologist who studied emotional behavior patterns. In his most famous experiment, he separated monkey babies from their mothers mere hours after their births.
The monkey babies where then "raised" by two "surrogate" monkey momma's, one being a monkey made of wire that provided milk and warmth, and the other that provided nothing but was made of terry cloth. The monkey babies overwhelmingly preferred the terry cloth monkey momma over the wire monkey momma, leaving it only to get milk from the wire monkey, but even then attempting to still clutch to the terry cloth monkey.
The results of his studies proved that when faced with nourishment or closeness, closeness wins out, and his studies have been the basis for the way that the psychology field understands human interaction.
Yet while many people have heard of Harlow's monkeys and his experiment, what many people haven't heard of is what came after that. Harlow didn't end his study when the monkeys grew up, he continued to watch them as they as they navigated adulthood. The male monkeys turned out to be extremely aggressive and completely lacked normal sexual behavior. The female monkeys grew up to be overwhelmingly abusive and negligent to their offspring; varying between a complete lack of maternal instincts to aggressively attacking their own babies — which in many cases caused their own infant monkeys to actually die.
For all intents and purposes I should be one of the defective monkeys.
I grew up with the wire monkey. I was provided with just enough to live and not much beyond that. I grew up with no parents watching over me and no parenting examples to fall back on. I, like those monkeys, statistically should be an abuser myself.
My point in all of this is that it has been proven that we as living creatures, need closeness to survive in any sort of functional capacity. We prefer closeness over basic necessities and when we are raised in (or living in) isolation, things go wrong.
I grew up and lived in a way that most people can't understand, and now as an adult I know what I don't know, and there are some things that I don't want to figure out alone. If I don't want to be the failed monkey, then I need to find my tribe. I need to find people who can show me what to do because the studies prove that the statistics are not in my favor. That right there is the #1 reason why there are support groups. It's why alcoholics and addicts recover better in groups and why survivors heal better together; because when we find ourselves in a challenging place, we need to find the one who was challenged before us so that we can figure out what the next step is.
I've never been a single mother before and unfortunately I don't know any single mothers who have gone before me, so I decided to find some.
When we find ourselves in a lonely place, we need to find the person who was lonely before us.
My point in all of this is that when the going gets tough, the tough find friends; for it's the weak that cower away and the tough that seek out what they need.
We weren't meant to do this alone.
We weren't meant to struggle alone, cry alone, and figure everything out on our own. We were inertly made to live life with someone else; someone to not just provide our basic needs, but to provide closeness as well. I'm not specifically talking about finding a significant other (you know how I feel about being able to be an entire person on your own), I'm talking about finding your tribe.
We all need a tribe and if you don't have one yet, it's just because you haven't found them yet. As I said before, sometimes in life we arrive at places where we look around and realize that we've gotten there first… or so it appears.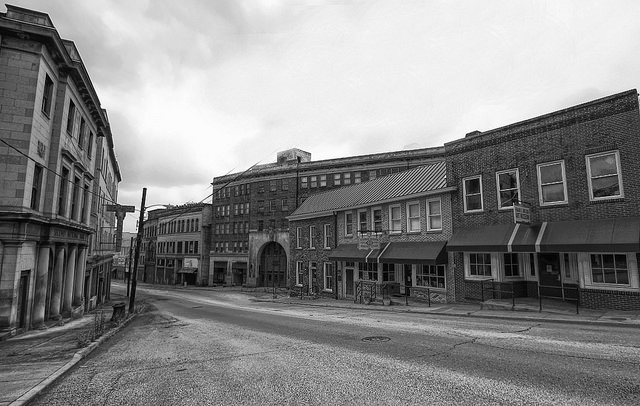 Let's be honest here, Columbus didn't really discover America. He thought he had arrived there first, but hello, my kids ancestors (and the Vikings) were here long before he was, apparently they just weren't his kind of people (or tribe if you will) and so he considered himself to be alone.
You're not alone, you're just temporarily missing from the group that you should be in, and it's your job to find that group.
Why is it your job?
Because no one knows that you are missing. How can someone know that you aren't where you are supposed to be, if you don't tell anyone that you are supposed to be there?
No one knows how lost you are, except for you.
Oftentimes in life we will find ourselves struggling with something; parenting, trauma, career issues, financial troubles, addictions, whatever the case may be, and we keep it all bottled up because we don't know anyone else who will understand what we are going through.
Do you really think that helps anything?
Of course not and also I'm sorry to break it to you, but P.S. you are not that special.
You're just not.
You are not the only person on this planet that was unlucky enough to be dealt the card containing whatever issue it is that you're struggling with.
Sorry, you're just not that special.
There are other special snowflakes out there, but unfortunately you're just in the wrong place, melting away on your own.
Dude, singular snowflakes blow away and land in streets where they get run over by cars, turned into slush, and then dogs pee on them.

You don't want to be that snowflake.
Be a snowman. Snowmen are cool. They get prime location where people can admire them, they are a general delight, and they melt long after the rest of the snow is gone.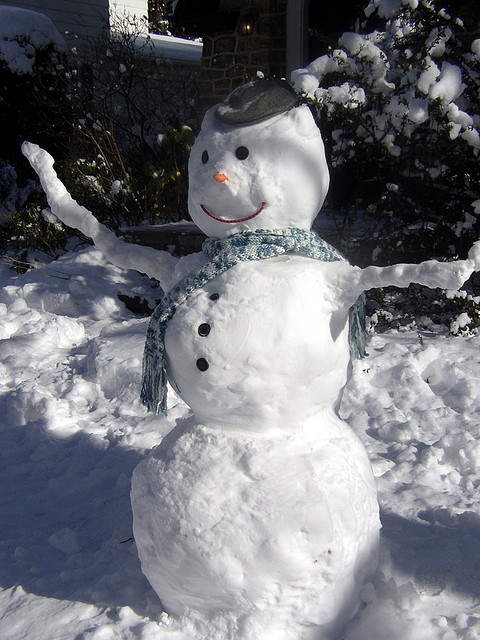 Do you know how to become a snowman?
Stick together with other snowflakes.
Yep, smash in there with them real cozy and together you can become something awesome.
So you don't want to be alone? Smash yourself in with other people just like you.
Like I said, they are out there.
You were not made to do this alone.
If you feel like you have arrived somewhere first, take a minute to look around. Find out where your tribe is and let them know that you are supposed to be there.
Put on a pink shirt, send out an SOS, and then show up.
Your people will recognize you, but only if you make yourself known.
Make yourself known, because no one likes the crazy monkey who went through life alone.
If you don't want to melt, stick with the people who can keep you alive.
If you've arrived and you appear to be alone, you're just standing at the wrong corner.
Even Columbus wasn't first, the Indians were, and even though they faced difficulties, do you know which Indians survived the longest?
The ones that stuck together.
**************************


If You Liked This, Read These Relevant Posts!

"You Deserve It Too"

"If You Want Them To Notice You"