Goodness, I Incited A Riot
---
Wow, simmer down people, simmer down. I see that
yesterday's blog post
was not taken as jokingly as I would have expected, judging by how fast my email inbox filled up with angry emails scolding me for having a physical attribute requirement for my date. Yikes!!
Ok, everyone take a deep breath. Are we breathing? Everyone breathing? Anyone need a glass of ice water? A damp rag? Anyone need to lie down? Medics? Do we need medics?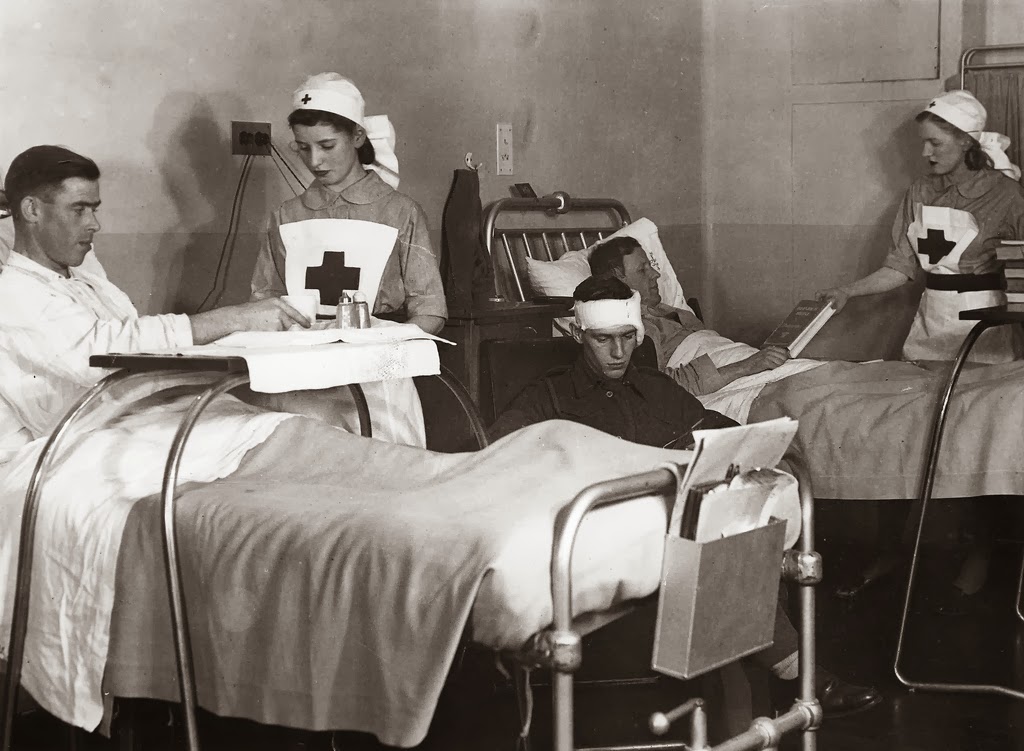 Alright then, let's get down to business. Clearly, there needs to be a sarcasm font.
The previous post stemmed from a conversation that I had with, of all people,
my nutcase neighbo
r about a year ago. I was on a break with the guy that I was dating at the time, and she was strongly urging me to join a dating website. I remember telling her "Oh, and what is it going to say? Single mother of two with no career, no money, a crazy ex husband, and the worst in-laws ever, is seeking a boyfriend? Why don't I just stamp a label on my head that says 'Send me all your losers.' "
So to be clear, I am not really writing a personal ad. I am finally ready to date with the intention of finding someone to be in an actual relationship with, but I won't be taking out any personal ads. The one I posted yesterday was just supposed to be in good humor. Yes, it was all true, but a lot of it was just supposed to be poking fun at myself. I know that a lot of you were upset that I put down that my date must be tall, have good teeth, and not have a crazy family. Let me rephrase that.
Crazy families are ok, as long as he is able to have a healthy relationship outside of them. If they are crazy and all up in our business, I personally, am not ready to handle that. Ideally I would love to meet a guy with a great family that I could be a part of, but maybe that is just not in the cards for me. Maybe only a guy with a crazy family will be able to understand my past, and I am willing to explore that option.
As for the being tall part, yes, I am typically attracted to tall guys. Would I turn down a great relationship because he is short? No, of course not, but physically, I am usually first attracted to someone because of their height, and you know what? That's ok. I'm short, with brown hair, and I have small boobs. That is a far cry from the tall, busty, blond that a lot of men go for and I'm ok with that. I am who I am, and I will be attractive to the right guy. I can't fault or blame someone for what they are attracted too. I remember having a conversation in relation to that subject on a date once. The guy asked me what I was physically attracted too, and I told him initially, height and good teeth, and everything else seems to change with each relationship. I find that I am attracted to different things in different men. He told me "That makes sense. There has to be at least one thing that you are attracted too in the beginning. People don't walk into a bar, see an ugly girl, and think 'hum, well maybe she has a good personality, I will go talk to her.' " Now I consider that to be overly harsh, as I truly don't believe that there are any ugly people, but there is something to be said about personal biological attraction. I wouldn't walk into a bar, see a girl, and think "Hum, maybe she has what I'm looking for." No, because I am not attracted to girls. Now like I said, I don't believe there are ugly people. Every one possesses physical attributes that are attractive to different people. I have dated what some people might consider to be a derivative to the typical sociological standard of "attractive," and yet they were very sexy to me because of who they were. I am totally open to that possibility again, but yes, at first glance, without knowing someone first, I do notice height. Maybe I will meet a short guy who likes busty blonds and we will hit it off and live happily ever after. Who knows, it could happen! And just as added info, I was supposed to be going on a date tonight (I had to cancel for weather related reasons) with a guy that is 5'10. Not my typical preference, but he seemed really nice, so I was going to go for it.
As for the teeth, sorry, that is a deal breaker for me. I watched my ex lose his teeth one by one as he fell deeper and deeper into his meth addiction. They literally disintegrated like sand. Great teeth are important to me on an emotional level. At this point in my life, I cannot look at bad teeth and not be reminded of things that really hurt me. I cannot handle having bad teeth pressed against my body, it literally flashes me back to too many memories that I am trying to forget. I know that teeth don't make a personality, and I would never judge a friendship or a person based on what is in their mouth, but when it comes down to an intimate relationship, I need good teeth. Call it an emotional wound, call it post traumatic stress, call it whatever you want, I can't do it. I can't please everyone, and for once in my life, I'm not trying too.
Thank you to all the people that sent in email suggestions of what I should look for in a person. You guys were all so very helpful. Because it was a piece that was based mostly on sarcasm in terms of what I was looking for in someone, and then ended with a bit of emotion in what I could offer, I skipped nearly all of the qualities that I would actually want in a partner. Honesty, good communication, ambition, resilience, manners, those are all important to me. Someone who loves me not "in spite" of my past, but loves me "because of" my past and the person that it has made me today. Someone that not only accepts my children, but feels blessed to be a part of their amazing little lives. Someone who will not only pray for me, but pray with me. I want someone who is a whole person on their own and isn't looking for me to fill any voids. There is so much that I am looking for and I'm sure it will take me some time to find it all and that is ok. I don't feel like I NEED someone anymore. For the first time in my life, I am happy. I am really, truly happy with not only who I am, but the life that I am living. I don't feel like I need a man to fill some void that I have in my life. That's how I know I am ready. I am not looking for someone to complete my life; I'm looking for someone to add to it. I'm not in a rush. I have a beautiful family, a lovely home, I am building a career that I am proud of, I have a wonderful group of friends, and I love myself.
You guys, when it all comes down to it, I am human. I am a human being. I am imperfect, flawed, striving for success, and at times failing. I have been nothing but open and honest on here, raw and real, revealing things that sometimes make me look bad. I know from the comments and emails that a lot of you look up to me. I appreciate it, I am happy that you all are looking to me for answers that you can apply to your own lives, but really, I'm nothing special. I am just doing the best I can and the only promise that I can honestly make to you is that sometimes I will fail you. I will unintentionally offend. I will make choices that you disagree with. I will believe in a God that a lot of you believe to be false. I will make statements that go against the norm. Just look at some of my past posts. Remember
"Trust, a four letter word?"
Many of you think I made the wrong choice. Maybe I did. Remember the post
"So….About The Neighbors"
where I didn't call the police on the neighbors? I got many angry emails over that one. Heck, I even admitted when I
"Flipped The Fuck Out,"
even though it made me seem like I should probably be medicated.
"That Time I Realized I Was Going To Hell"
had many of you calling me a man hater.
I am imperfect. If anyone knows a perfect person, I would love to meet and learn from them because I am so far from it. I know that many of you tune in daily to see what I have to say and along the way you have become attached to me. I am attached to you guys too, each and every reader that I have is an important part of my life. I care about what you are feeling and I care about what you have to say. When you tune in and you read something that you disagree with, I know that you truly become offended. I get it and I'm sorry. Please, don't put me on a pedestal, because I can assure you, I will fail you. The only thing that I can promise you is to share with you the good, the bad, the funny, and the ugly. Along with that promise comes the promise that sometimes I will fail to meet the expectations that you have for me. Sometimes I fail to meet the expectations that I have for myself and you know what? It is ok. Like I said, I am human. I am also a recovering mess of a human, feeling my way through the world, picking up the broken pieces of a shattered life, and putting them back together the best way that I can. That is what I am here to show you. That was my intention in starting this blog. Not to make myself look great, but so that the rest of my fellow imperfect humanity can see first hand that a shattered life is not a wasted life.
Thank you for loving me, for hugging me, for supporting me, for pointing out advice that I may need. This blog is about me, for you. Sometimes I won't be the best human being and unlike what I read on facebook and twitter where everyone is happy all the time, every one's kids are perfect, they all have perfect marriages, and serve 18 course dinners after running 11 miles and building a homeless shelter, I am not that perfect of a human being. I am also not lying like everyone else is. 
I am happy that I am doing the best that I can and I invite you in day after day to bear witness to my imperfect life. Its not all daisies and roses people. It is what it is.
As for a man, good things will come in time. Maybe he is out there and is just not ready for me yet. I'll be patient. In the meantime, I am enjoying being single, independent, and learning the lessons that I could only learn on my own. There is so much scenery to take in on this journey, so I am going to sit back, let it all soak in, and enjoy the ride to where ever I am going. You only pass some destinations once, it would be a shame to only look ahead and not look around, for the only thing ahead is the road, and by focusing solely on that, I'll miss all the wonderful things that are passing me by. I am truly enjoying my solo adventure, but as I am moving forward, I'm clearing some space for a man to hop into the passenger seat and take the ride with me. Until I find him though, I'm going to journey on, thankful that I get to control the radio, sing at the top of my lungs, and drive at my own speed. I'm breathing it all in and living it up. Good gosh life is good and I intend to enjoy every minute of my perfectly imperfect life.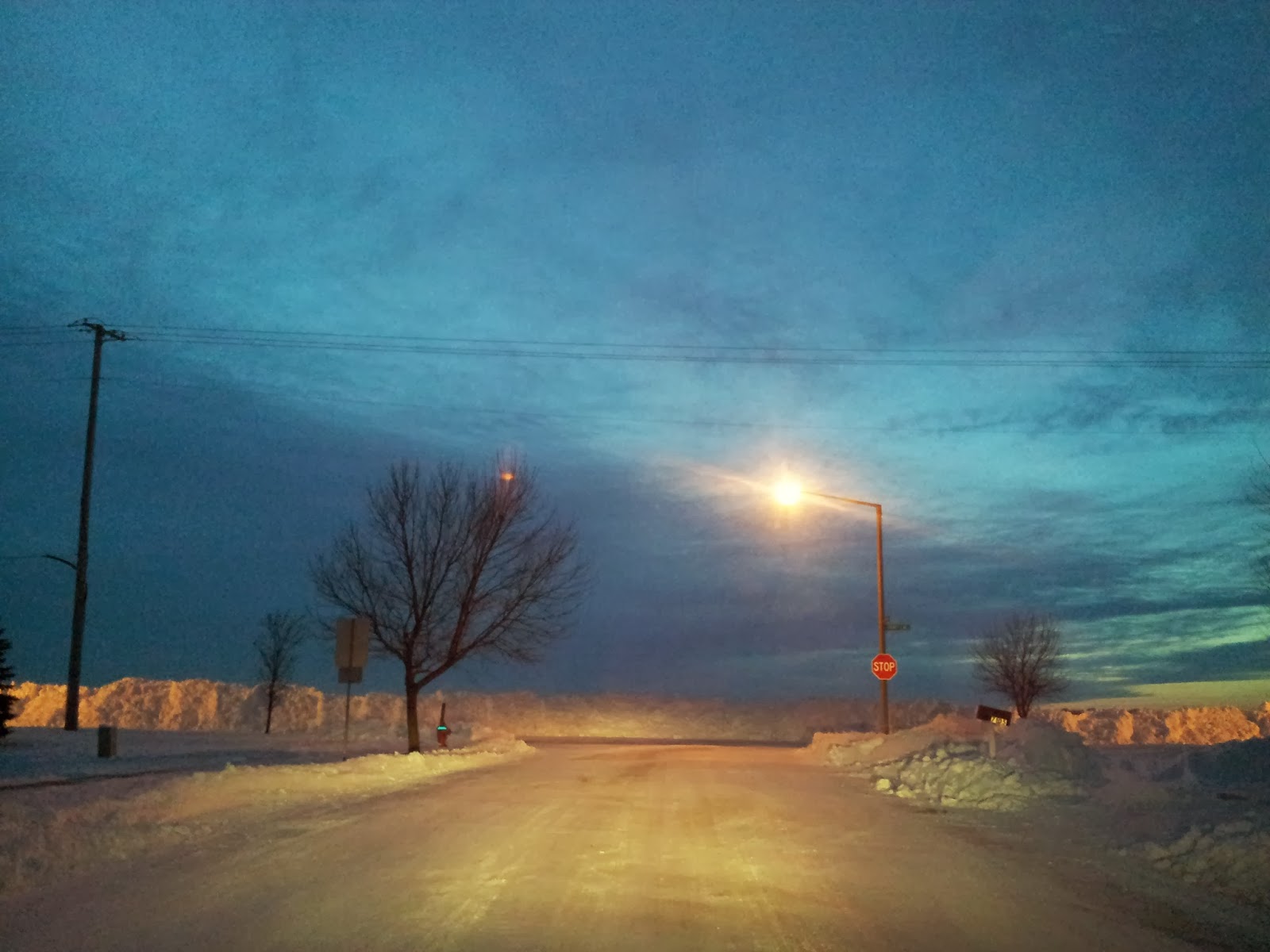 Photo Credit Red Cross: https://www.flickr.com/photos/britishredcross/