It's A Miracle That I Have Any Friends
---
I often times look around at my group of friends and I start to wonder how I have any.
Seriously, how on earth do I have any friends? I'm all weird and poor and needy and crazy. I am crazy. I mean seriously, there is no beating around the bush on that one, there is definitely something a little off kilter about me and I'll be the first one to admit it.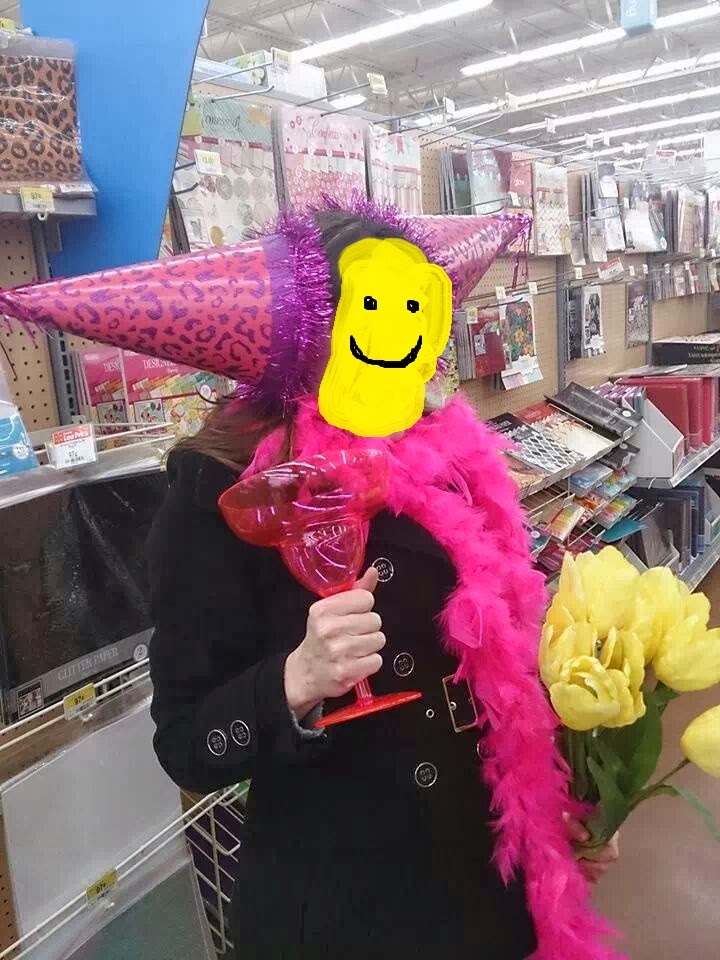 Why yes, I did go shopping with my friend like this.
I mean really, I can't believe that anyone would willingly venture into public with me these days.
For example, I offered to do a little shopping for a local women's shelter. When I got the list of what they needed me to buy, I was a little…unprepared. Even as a woman, this was going to be a little embarrassing.
So, I figured, if I was going to be embarrassed, why be embarrassed alone? I invited one of my guy friends to go shopping with me. What I neglected to tell him was that we needed to purchase 200 rolls of toilet paper, 50 boxes of tampons, and 30 packages of pads. Lovely. This won't be uncomfortable at all. AT ALL.

As we are walking through the store, I nonchalantly walked into the feminine product aisle and started loading up the cart. Oh my gosh if you could have seen his face! I have to give the guy credit though, I think he handled it better than I did. As I'm pushing a cart positively exploding with tampons and toilet paper, I made a distinctive point not to make eye contact with anyone around me. He, on the other hand, is loudly commenting on my impending purchases.
When we got to the check out line the teenage-boy-cashier's eye's about popped out of his head. Let me tell you, it felt like I had the equivalent of a Mary Poppin's cart as I piled endless amounts of tampons and pads onto the conveyor belt. When the cashier boy had rung the last item though, my guy friend grabbed a few bars of chocolate, threw them down at the register, and said to the cashier, "here, I might as well just get these now because she is going to need them."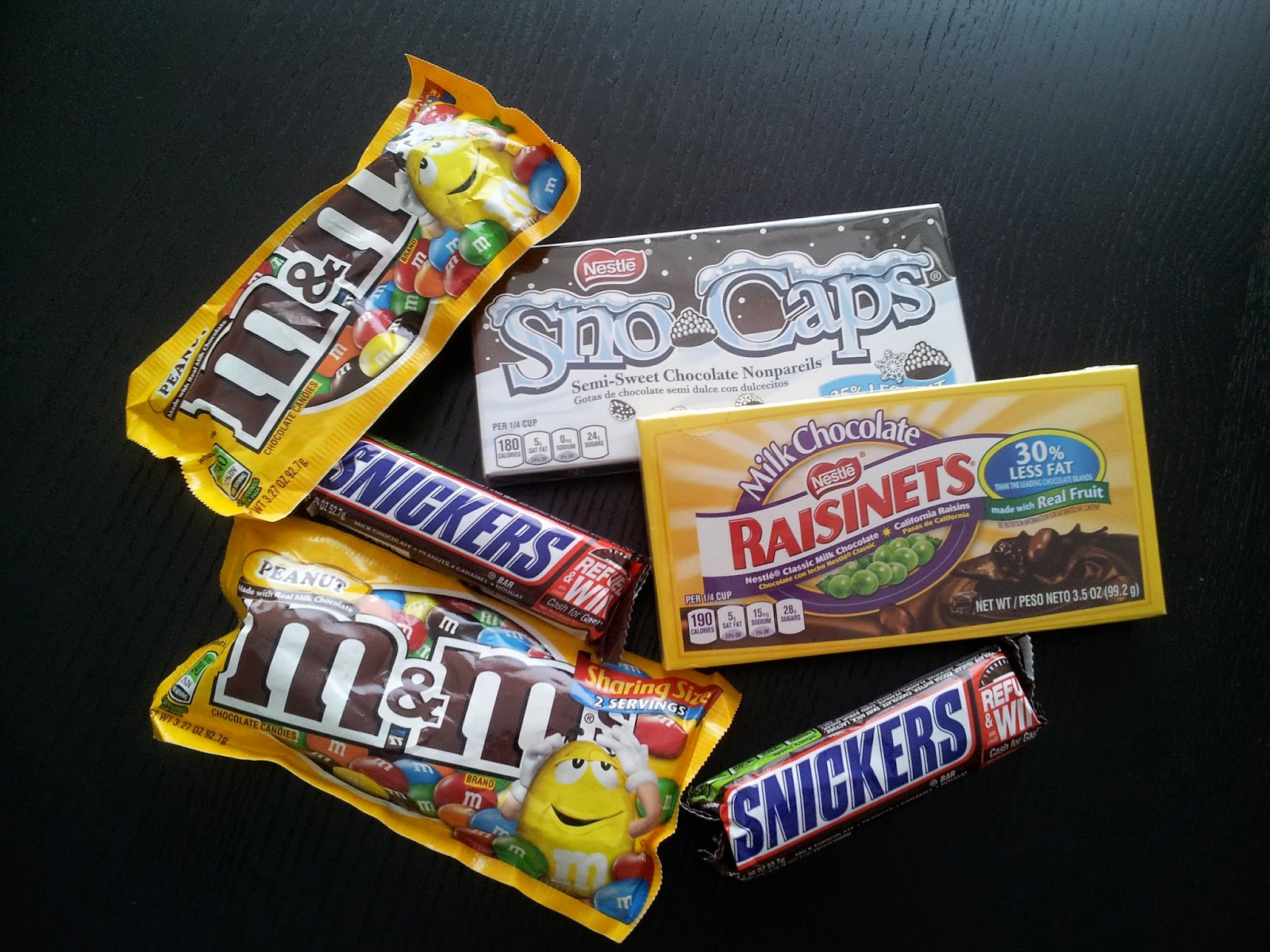 Burned.
Also, this is why he is my friend.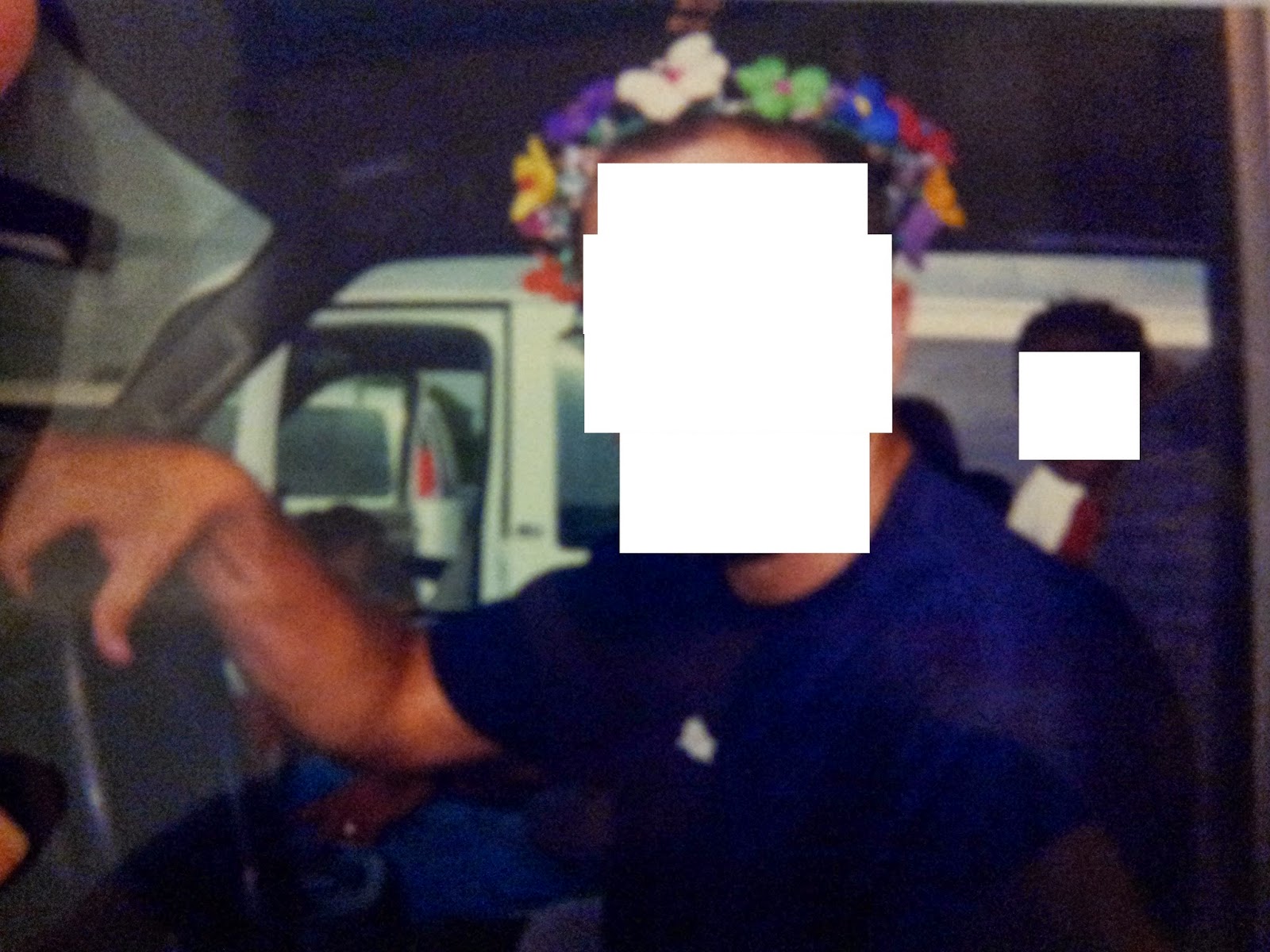 Thankfully my friends are not all that normal themselves…Ring of flowers head flair while driving anyone?
Some of my best friends came from me randomly asking my daughter's teacher to go dancing or giving my number to another mom at the park, but sometimes, sometimes the crazy people find me first. I once got a job offer while getting a mammogram. Like literally, WHILE it was happening. Sister lady had my titty all smashed into her smashing machine and she was like "hey, I know this is awkward for me to ask you when we just met, but you have great energy, are you looking for a job" and I'm all "lady, that is not why this is awkward."
The problem though is that these people have no idea that my "great energy" is really just a great impression which is masking all of the CRAZY that is going on inside. Oh no, they have no idea. Don't let my friendly facade deceive you; one minute you are teaching my daughter math and the next minute I am asking if I can come over and Saran Wrap your cat. Look at poor Mr. Attorney Man; he takes my divorce case and suddenly I've sucked him into my blog and my nonprofit and who knows what other crazy schemes I will come up with for this poor man.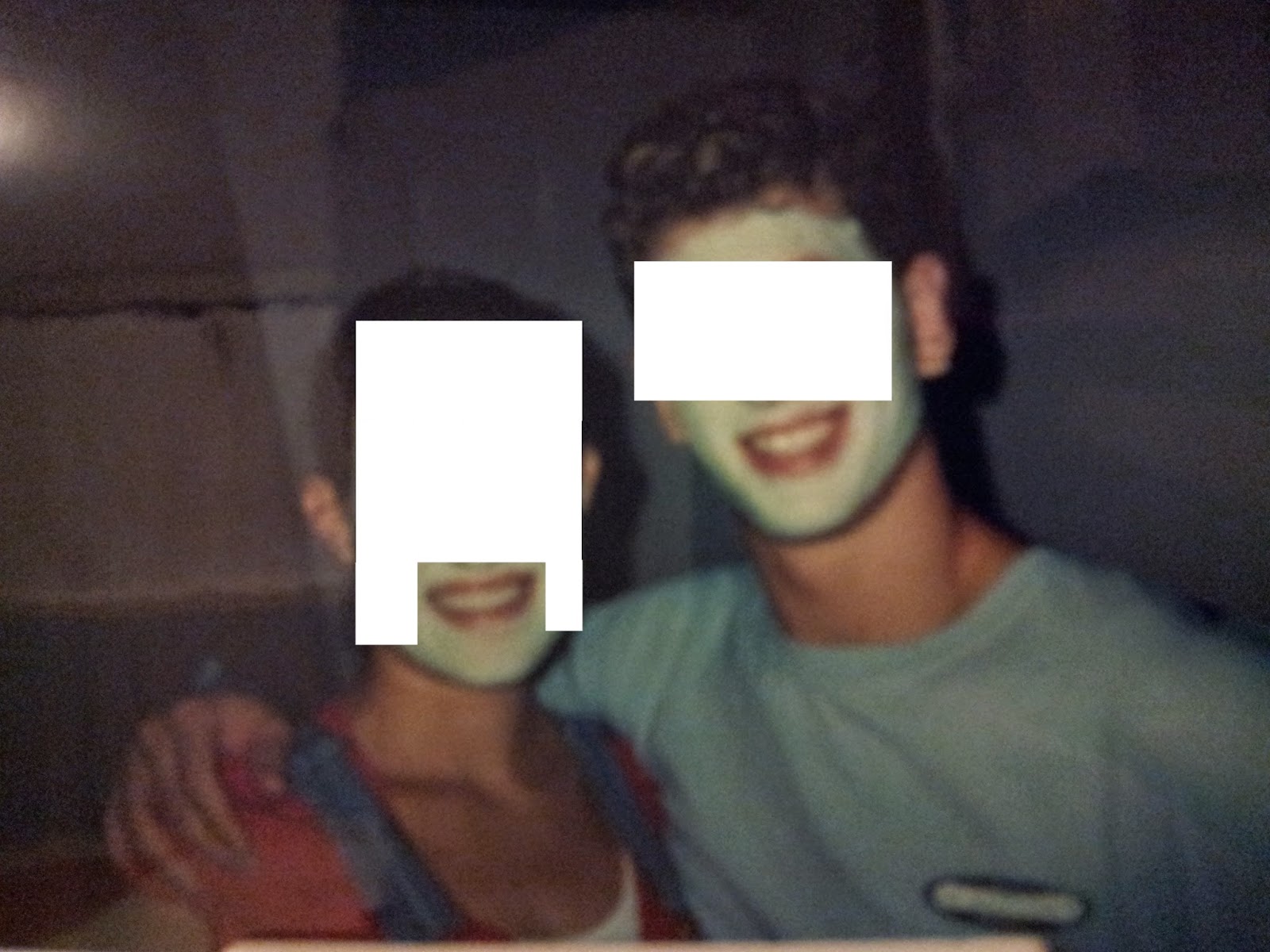 Any of my guy friends want to partake in a facial? I'm sure Mr. Attorney Man would also appreciate if I point out that this is NOT him. Or is it…..? Sorry to disappoint, but it is not.
So how long does it take to meet me before realizing that I'm a little bit twisted? Eh, not all that long. I'm friends with the receptionist at the chiropractic office that I clean and a couple of months ago a new girl joined the office staff. Last week we decided to grab lunch together.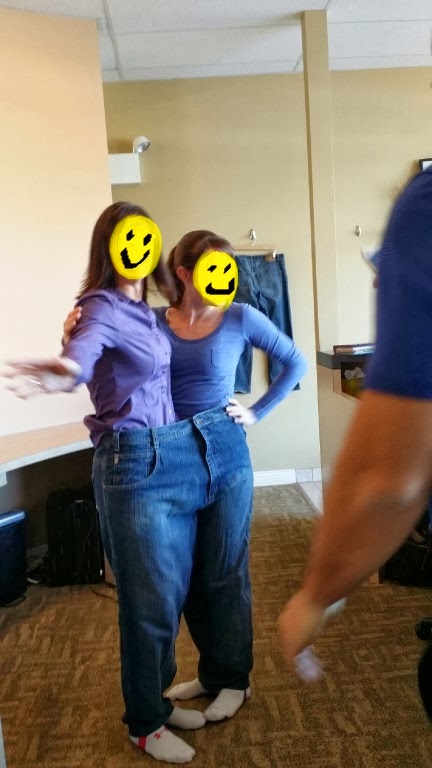 It really wouldn't be nice if I only shared pants with one receptionist.
Lunch was nice; she turned out to be really sweet, albeit a bit flighty, but she was exactly my kind of crazy. Somehow the conversation turned to sex and let me tell you, this girl held back no details. None. At. All. Noneatall. I was actually blushing and I'm not sure that has ever happened before.
As we were walking back to my car I mentioned that I teach strip, to which she replied "nuh uh, no way prove it."  Naturally I accepted the challenge and broke out into my stripper walk. We both burst out laughing and then we noticed a guy standing on the sidewalk with his jaw literally hanging down to the pavement; and then we laughed harder. Me, being the socially graceless person that I am, suddenly felt the need to wink at him and lift up the front of my shirt.
Classy.
Alternately trying to breathe through our nearly unbearable laughter and still walk, we stumbled back to the car. As we were pulling out of the parking lot we realized that he was STILL standing on the sidewalk with his jaw hanging open. Me, still being the same fun socially graceless person that I am, pulled directly up to him, rolled down the window, blew him a kiss, and then drove away.
Something is clearly wrong with me.
These poor friends of mine, they just have no idea what is about to behold them when they try to befriend me. One minute they are minding their own business and the next they are attending indoor beach parties, mustache parties, and stripping in a parking lot.
I will give them credit though, they play an equal game. I was in the car with a friend a short while ago and she pulled into a drive through backwards. Like instead of pulling up to the menu, then the cashier window, and then the pick-up window, she drove right up to the cashier window so that I, on the passenger side, was against the window. We were completely backwards.
I am looking at her like she has absolutely lost her mind as the fast food attendant sticks her head out the window and attempts to talk to my friend as though she isn't the complete idiot that she clearly is. "Um…you came in backwards.You need to back up and pull around the other way."
Without even missing a beat my friend yells "Oh I'm so sorry! Ok, I'll back-up."
Oh she backs up all right, she backs the car around the ENTIRE building ending us up exactly where we started and still facing the wrong way, passanger side still against the window.
She rolls the window down and says "Ok, I backed up! Can I order now?"
The poor attendant was so confused she just went with it. As we pulled away I was just about to make my friend pull over and take a Breathalyzer when she says "I don't know whose face was funnier, yours or hers!"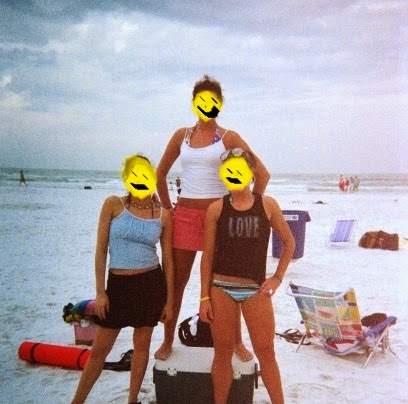 I guess it really does take one to know one, huh? I'll never forget the time I was walking around the mall with a friend when we passed a store that had a big sign on it that said "store closing. Everything on sale, Entire store must go!"
My friend walks in, grabs a shopping cart, and walks up to the cashier. "Hi! I'd like to buy this."
"Buy what?" says the cashier.
"Buy this. I'd like to buy this" repeats my friend.
The cashier leans across the conveyor belt, looks into the cart, and in between smacking her gum she replies "I don't see anything."
"You can't see the cart?" exclaims my friend. "I want to buy the cart" she says and then says nothing else at all.
"You want….to buy….the cart" says the cashier, clearly trying to process what is going on.
"Yea! I really think that it is going to be helpful in getting my groceries from my car and into my apartment. I'll just chain it up outside with my bike."
The cashier is clearly out of her element at this point. "Um….the cart is not for sale."
"Well if the carts not for sale, then that's false advertising because the sign says 'everything in the store on sale and must go.' I found this in the store."
The cashier stood there for about three minutes and then she went into the back to call her corporate office.
Well what do you know, the cart is for sale! It's only $175 dollars. Sweet deal!
"Oh shoot says my friend. I didn't think about how I was going to get this to fit in my car. Yea, it's not going to fit. Well thanks anyways" she says before grabbing my arm and pulling me out of the store.
So I guess the question really isn't "how do I have any friends?" but more like "how on earth did people with such a high caliber of weirdness happen to all find each other?
Where is the weirdest place you have ever met a friend? Have you done anything with your friends that makes them wonder why they still allow you to hang out with them? What about the strangest job offer you have ever received?