Sorry I'm Late
---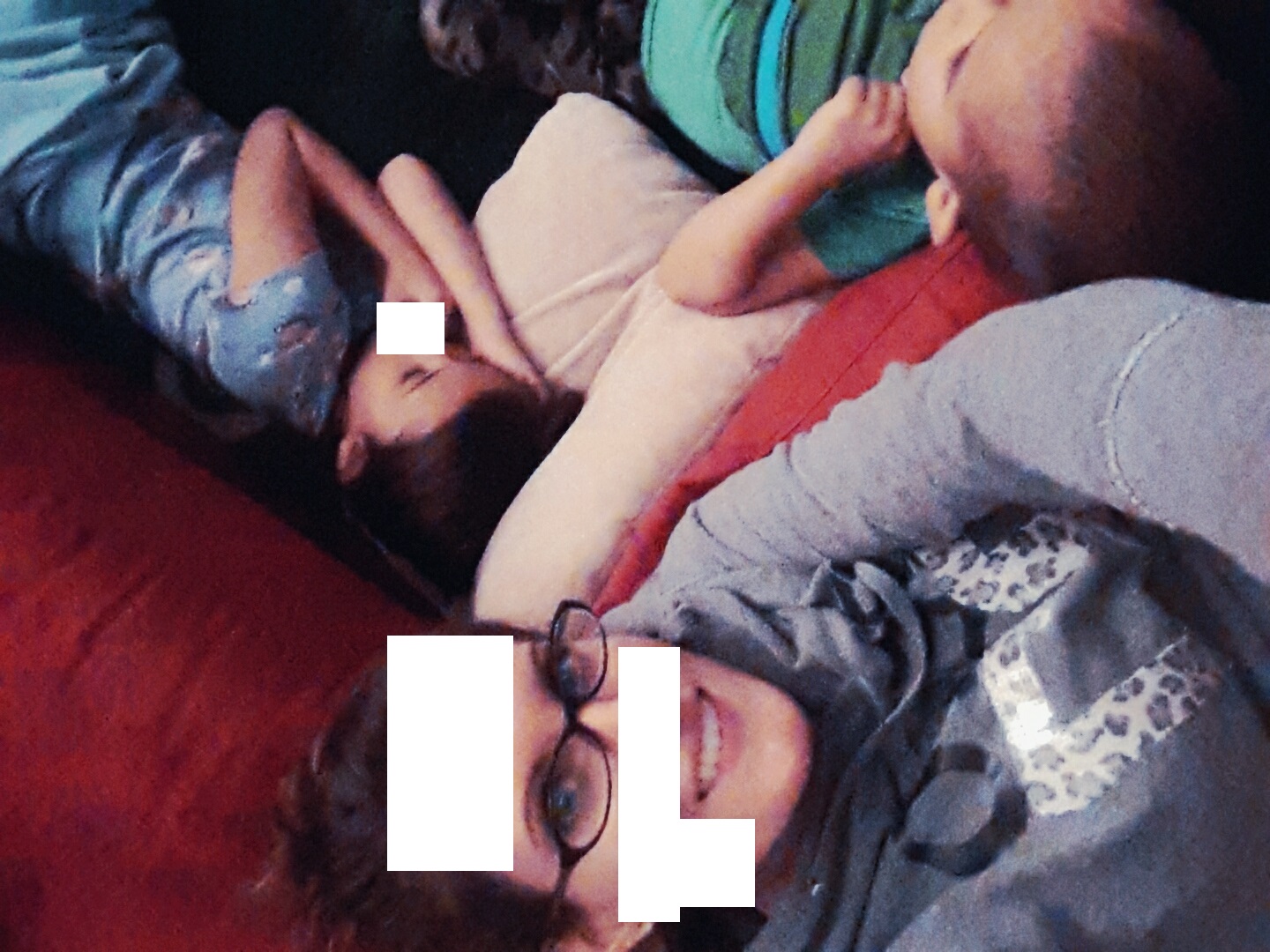 Sorry, I've been lazy, so here's a post that has been building up in my file folder for two months now and I just haven't gotten around to publishing it. I have however, gotten enough emails from readers asking "why haven't you posted any of the free weekend activities that you guys do?" to let me know that I'm slacking.
I also didn't realize that so many of you were using my free weekend activities to spark ideas for your own family, so I apologize for being so delayed. If there is any advice that I can give you, it's to go to your local library, recreation center, and park district office and get the informational booklets that nearly every town publishes on a quarterly basis. The booklet should detail all the events and festivals that will be going on in your area, and most should have the costs listed with the event time information.
Because I have absolutely no money for entertainment and yet I don't want my kids to miss out on their entire childhood, I go through the book and put all the free activities right into my calender so that I can plan ahead for the ones we want to attend.
ANYWAY, I figured this extended holiday weekend would be the perfect time to drop this post's enormity on you because some of you might have a little extra time to get through it all! So jumping back to the end of September and moving forward, here is what has been keeping us busy, free and otherwise.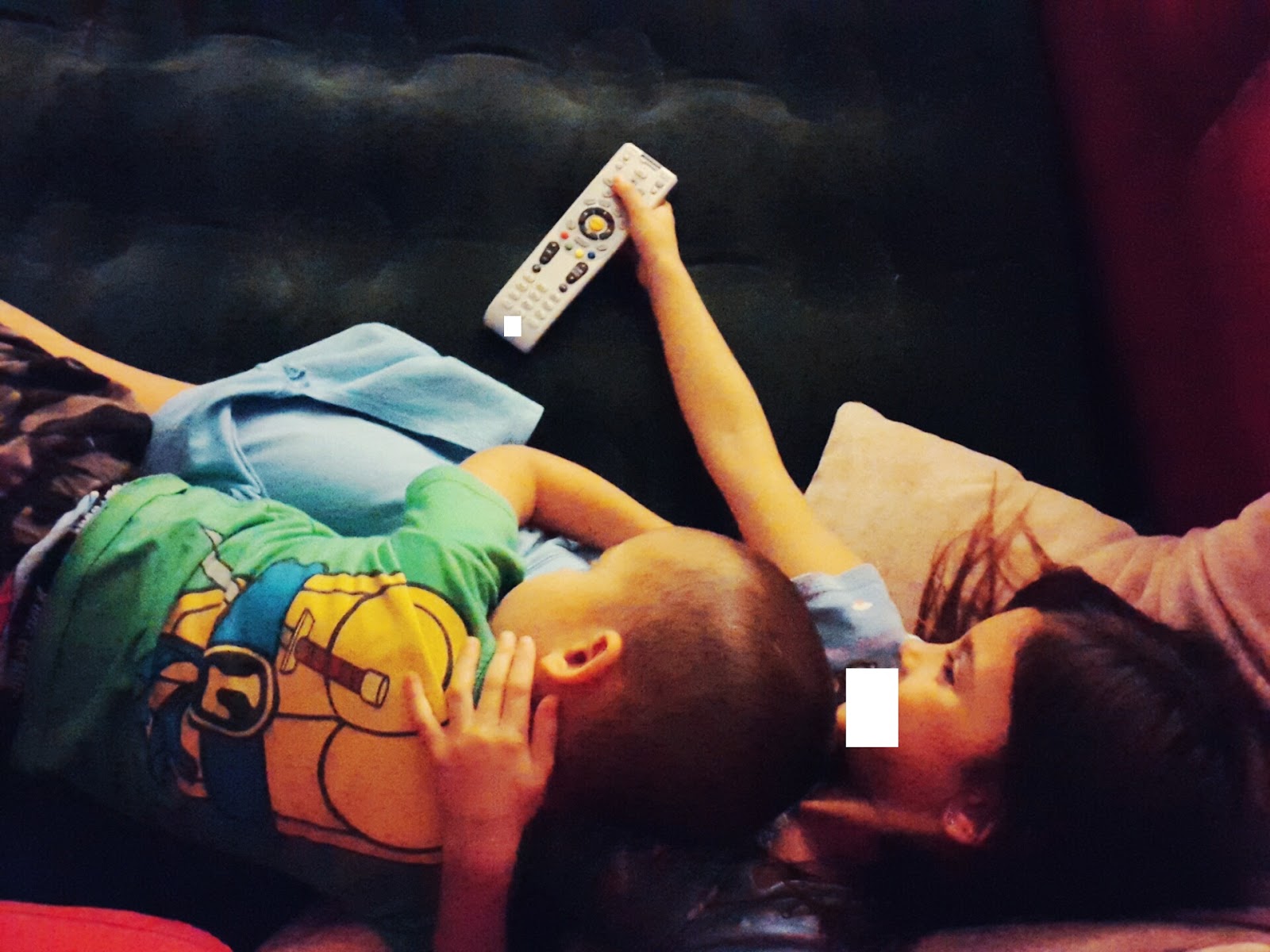 ***********
Even though I'm a summer girl at heart, there is something undeniably awesome about living near so much farmland during the Fall season. I can say with total honesty that during pumpkin season we spent every single weekend at one of the neighboring farms.
One Saturday a rather expensive farm near our house had one Free Day, and my friend and I made sure we had it down on our calender's months in advance. We all had a blast and spent a solid 8 hours there!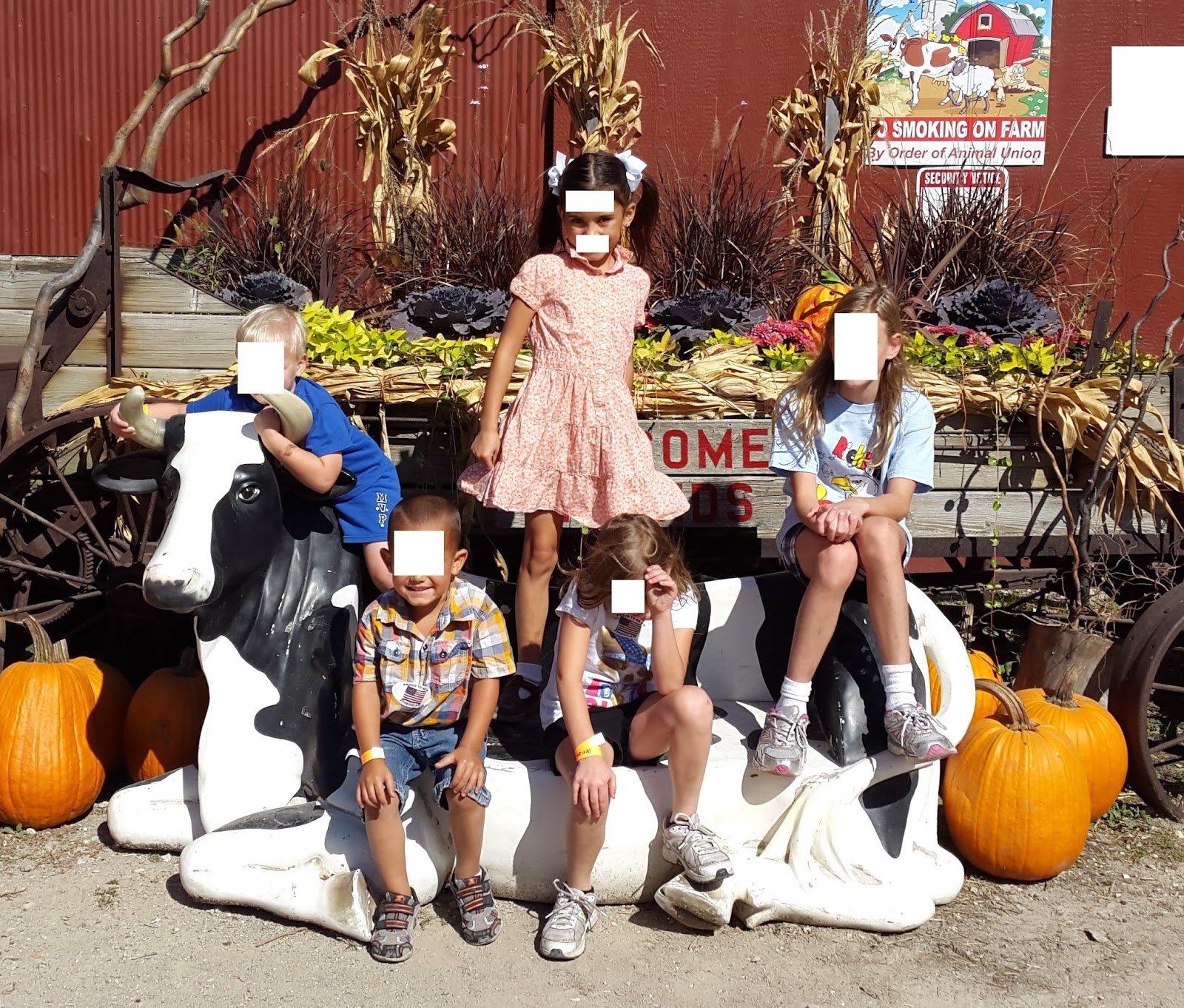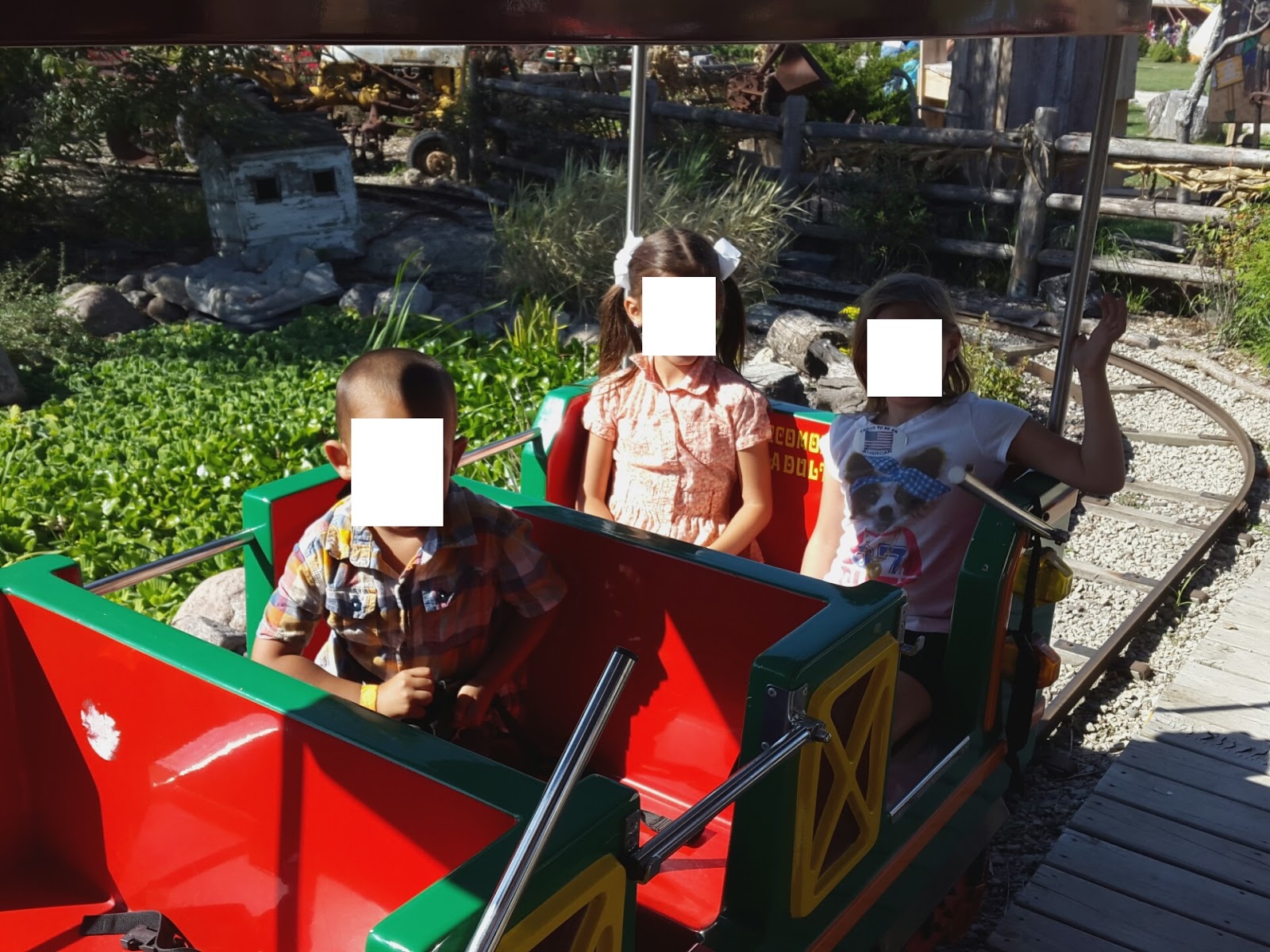 It's crazy to me that everywhere you go these days you encounter inflatables, even on a farm.
The Boy Child went to his first (children's) haunted house. This picture was taken about 2 milliseconds before he encountered a monster statue and lost his ever loving mind. I had to carry-run his trembling, tearful, little self out of there — where he then he proceeded to cry for the next 20 minutes. Poor guy!
His sister on the other hand, was thrilled that Elsa and her crew made an appearance. Only where I live is no one phased by the fact that there is a singing snowman on a farm.
Since we didn't have the funds to spend on the farm's over-priced concession offerings, I call this rural tailgating.
Besides the moment where The Girl Child got hit in the face and two of her (baby) teeth fell out (yikes!!), we all had a great time, and after we washed 30lbs of dust out of our hair, we slept like rocks!
Actually, The Boy Child started to fall asleep while we were still at the farm…but I won't hold it against him.
Why yes, he is using my shoe as a pillow
****************
Finally the animals got there and in a mixture of not-so-exotic (as they claimed to be) animals, we got to pet an armadillo, parrot, opossum, some kind of reptile, hedgehog, chinchilla, and a fox.
We also got to pet a bat.
I passed on touching the bat.
The bat then flapped its wings in my face and basically bitch slapped me.
I got bitch slapped by a bat.
ONLY ME.
Fuck you bat, I only came for this guy anyway!
Why yes, that is a sloth eating green beans.
Unfortunately it hasn't been all fun and games.
I took one look at Henry and could not argue with her.
Upon further inspection, Henry was (praise the Lord) not dead, but he was most definitely not well. I did the only think I could think of doing and emailed my editor at The Small Animal Channel and asked for her advice. She routed me to Claudie over at Westchester Rescued Hamster Haven, who emailed me right back. Before I knew it I was taking Henry to the exotic pet vet, courtesy of Claudie and her amazing organization.
The vet is listening to his heart with the world's smallest stethoscope
Henry needed a strong round of antibiotics and thankfully he is doing well. Laugh all you want over the fact that I took a hamster to the vet (and then gave him medication 3x's a day for 2 weeks), but even in hamster years Henry was still a baby and after all he has done for us, we were not ready to lose him!
When he was feeling better the kids wanted to make sure that he got in on the Halloween festivities, so we decorated his cage.
And then just for kicks and giggles we painted little Halloween houses that I found at the dollar section in Target.